Food becomes a struggle when you're unwell. Eating and drinking enough to stay hydrated and nourished is hard work. So we've created an easy list of low FODMAP food ideas for when you have a cold or flu. These ideas also include recipes you can give to friends or family if you need help in the kitchen.
Homemade lemon maple ginger tea – It's a lovely low FODMAP alternative to traditional hot lemon and honey beverages. Sip away and feel better with this soothing ginger, lemon and maple-infused tea.
Herbal tea – enjoy a warming mug of ginger tea, peppermint tea, or green tea. Not all herbal teas are low FODMAP – you can find a complete guide on low FODMAP tea options here.
Black tea – if you like gumboot tea (as we call it in New Zealand), then you can still enjoy it on the low FODMAP diet, but how you brew it is important. Black tea can contain fructans – if you are in the first phase of the low FODMAP diet, you can enjoy weakly brewed black tea, or if you like it brewed strong – add a splash of your favourite low FODMAP milk to your tea after you remove the teabag. Also, remember to leave a few hours between each cup to avoid FODMAP stacking.
Hot chocolate – you can use hot chocolate powder and your favourite low FODMAP milk. Or, if you have the strength, this homemade hot chocolate is a lovely pick-me-up and will provide you with plenty of calories.
Water – staying hydrated is essential when you're sick. So fill up your water bottle and take little sips throughout the day.
Cranberry drink – this is an excellent low FODMAP juice option that can be enjoyed in a ¾ glass serving and will give you a vitamin C boost. You can find our guide to choosing cranberry drink here.
Soothing Cold Foods
Icy cold foods can be a soothing option when you have a sore throat, stuffy nose and a fever. They also count as fluid, so will help to keep you hydrated. Here are a few of our favourite options:
Classic lemonade ice blocks – depending on your country, you might know these as popsicles, ice lollies, or icy poles. When choosing a low FODMAP option, you are looking for one sweetened with sugar, glucose, dextrose, or sucrose. Avoid options that contain high fructose corn syrup, fructose, or concentrated fruit juices other than lemon or lime. 
Examples: Tip Top Lemonade Zing Popsicles (NZ), Peter's Lemonade Icy Poles (Australia), Outshine Lemon Fruit Bars (United States), R Whites Lemonade Ice Lollies (United Kingdom)
Homemade cranberry ice blocks – pour low FODMAP cranberry drink into 125ml ice block moulds and let them set in the freezer.
Super cold chocolate smoothie – Super cold smoothies are a great way to up your nutrition when you're unwell. Our favourite flavours include blueberry smoothies, strawberry smoothies, or a chocolate banana smoothie made with 80g firm banana (frozen banana makes your smoothie thicker and smoother, but fresh banana is OK too!) + 3/4 cup low FODMAP milk + 2 tsp cocoa powder + 1/2 tsp vanilla essence + drizzle of maple syrup to taste.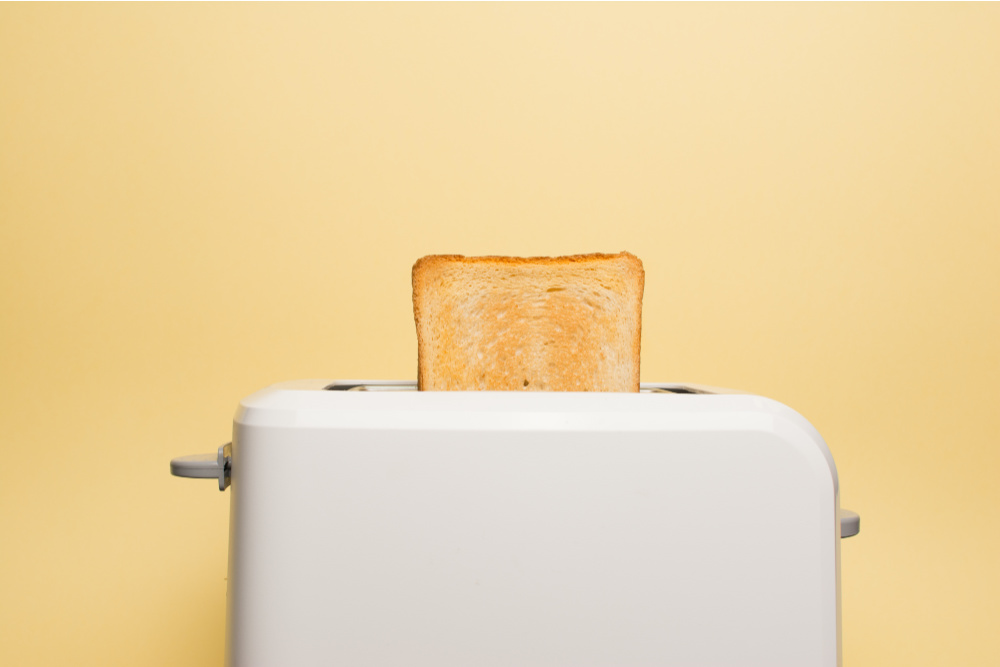 Toast
The humble slice of toast is often a staple food during illness. Eating small bland meals often can help settle the stomach and toast is perfect for this.
Bread choices: Either choose a gluten free bread made with low FODMAP ingredients, a sourdough bread made from wheat or spelt flour, or a certified low FODMAP bread.
Toast topping ideas:
Keep it simple with just butter or butter alternative
Vegemite
Strawberry jam
Peanut butter and just ripe banana
Scrambled or fried egg on toast (you can boost the nutrition by adding grated cheese or pan-fried spinach)
Don't forget! to keep your jam or peanut butter to 2 tablespoons in a serving.
Creamy Porridge
½ cup of rolled oats is a low FODMAP option, so creamy porridge can be a healthy filling go-to food choice.
Gluten free alternative: In New Zealand and Australia, uncontaminated oats are not recommended for people with coeliac disease. An alternative option would be to use ½ cup of rice flakes + 1 teaspoon of chia seeds with ½ cup of low FODMAP milk.
Porridge topping ideas:
1 tablespoon strawberry jam + 1/4 cup fresh or frozen blueberries
Just ripe banana + a sprinkle of brown sugar or drizzle of maple syrup
Stewed strawberries and rhubarb (check out this recipe for inspiration)
¼ tsp vanilla + sliced kiwifruit
1 tablespoon peanut butter + 5 raspberries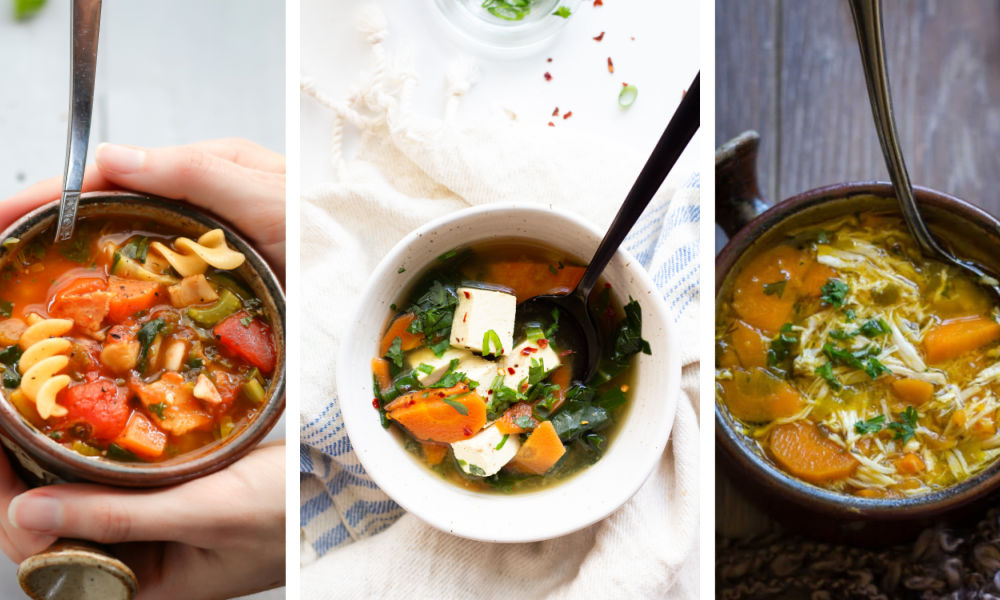 Nourishing Soup Ideas
Soup is like a hug in a mug and a comforting companion when you're ill.
Slow-cooked chicken soup – You just put all the ingredients in the slow cooker and go back to bed. Then, wake up to a delicious soup. Get the recipe here.
Miso Soup – This super simple broth-based soup is favoured by many during times of illness. Check out this simple recipe by Cook Low FODMAP.
Minestrone – This hearty vegetable soup has lots of vegetables to support your healthy gut bacteria. Grab the recipe here.
Speedy chicken noodle – Make a broth base using low FODMAP stock (we use Massel – powder or liquid options; look for the blue Monash FODMAP logo), crushed ginger, sliced chilli and dried chives. Then add rice noodles, pre-cooked chicken, sliced spring onion leaves and low FODMAP vegetables like carrot, green capsicum, baby corn, or bok choy.
FODMAPPED For You Soup – this company have a couple of premade low FODMAP soup options that you might find useful when you are sick.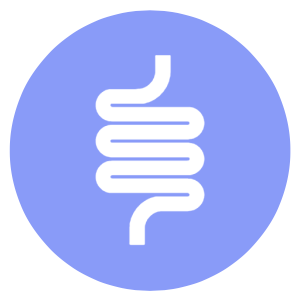 Are you ready to take control of your gut symptoms?
No thanks, my gut is perfect.
Basic Meals + Go-To Snacks
Rice crackers – keep them plain to start with if your stomach is feeling off. Then add toppings or cheese to help fuel your body when you are ready.
Low FODMAP fruit – in the morning, slice a couple of pieces of fruit and pop them in a container in the fridge. That way it's easy to get if you need a snack. Think about using oranges, kiwifruit, mandarins, a small handful of blueberries or raspberries, or a few strawberries. Check the Monash University FODMAP Diet App for serving size information.
Plain rice – add a little salt, olive oil or butter. When you feel stronger, consider adding stir-fried vegetables and your favourite protein source to the rice to make a more nourishing meal.
Low FODMAP Creamy Mashed Potato
It's easy to make it low FODMAP. Mash together potato, butter or dairy free alternative salt and your choice of low FODMAP milk, e.g. lactose free cow's milk, unsweetened almond milk, rice milk. You can also boost the nutrition by stirring in some cheese or steamed spinach. You can find our mashed potato and gravy recipe here.
Homemade macaroni and cheese
Create a cheesy, crunchy and gooey bowl of goodness. You can make low FODMAP Mac N Cheese by using gluten free pasta, lactose free milk, cheddar cheese, gluten free flour, mustard powder and spring onion/scallion leaves or chives. You can find our homemade Mac N Cheese recipe in our low FODMAP Recipe Club.
Spaghetti Bolognese 
This can be an easy throw-together meal. We prep the mince in bulk and keep it in the freezer for easy meals. See if a family member can help you do this. Grab our low FODMAP recipe here.
Chicken tenders, steamed veggies and mashed potato 
Golden crunchy chicken tenders, simple steamed veggies and soft mashed potato creates a filling meal.
Check your crumbed chicken tenders don't contain onion or garlic powder. You can find an easy recipe in our low FODMAP Recipe Club.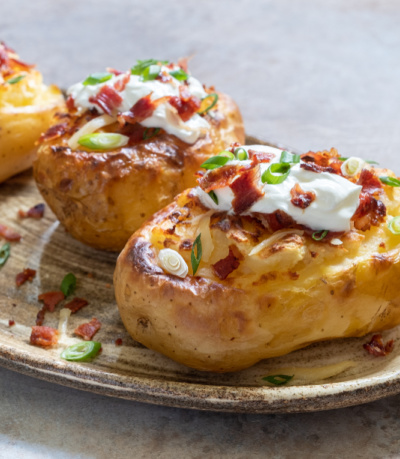 Jacket Potato
Create a jacket potato with your favourite low FODMAP toppings. Our favourite combo is fried bacon, 1 tablespoon of sour cream, cheddar cheese, and dried chives when we are unwell.
Final Thoughts
We hope these easy low FODMAP food ideas help while you recover from a head cold or the flu. If you have meal ideas you find helpful when you are ill, leave us a comment below. We'd love to know what you find useful.
Image credits: Aquarius Studio/Shutterstock.com; Alana Scott/Alittlebityummy.com; Katrinshine/Shutterstock.com; New Africa/Shutterstock.com; Pixel-Shot/Shutterstock.com; Savchades/Shutterstock.com Elena Shashkina/Shutterstock.com; Dmitrii Ivanov/iStock.com