Sign up today and never be confused about the FODMAP diet again.
Calm your gut with our guided low FODMAP diet process. Trusted by thousands of members worldwide.

Keep scrolling for more information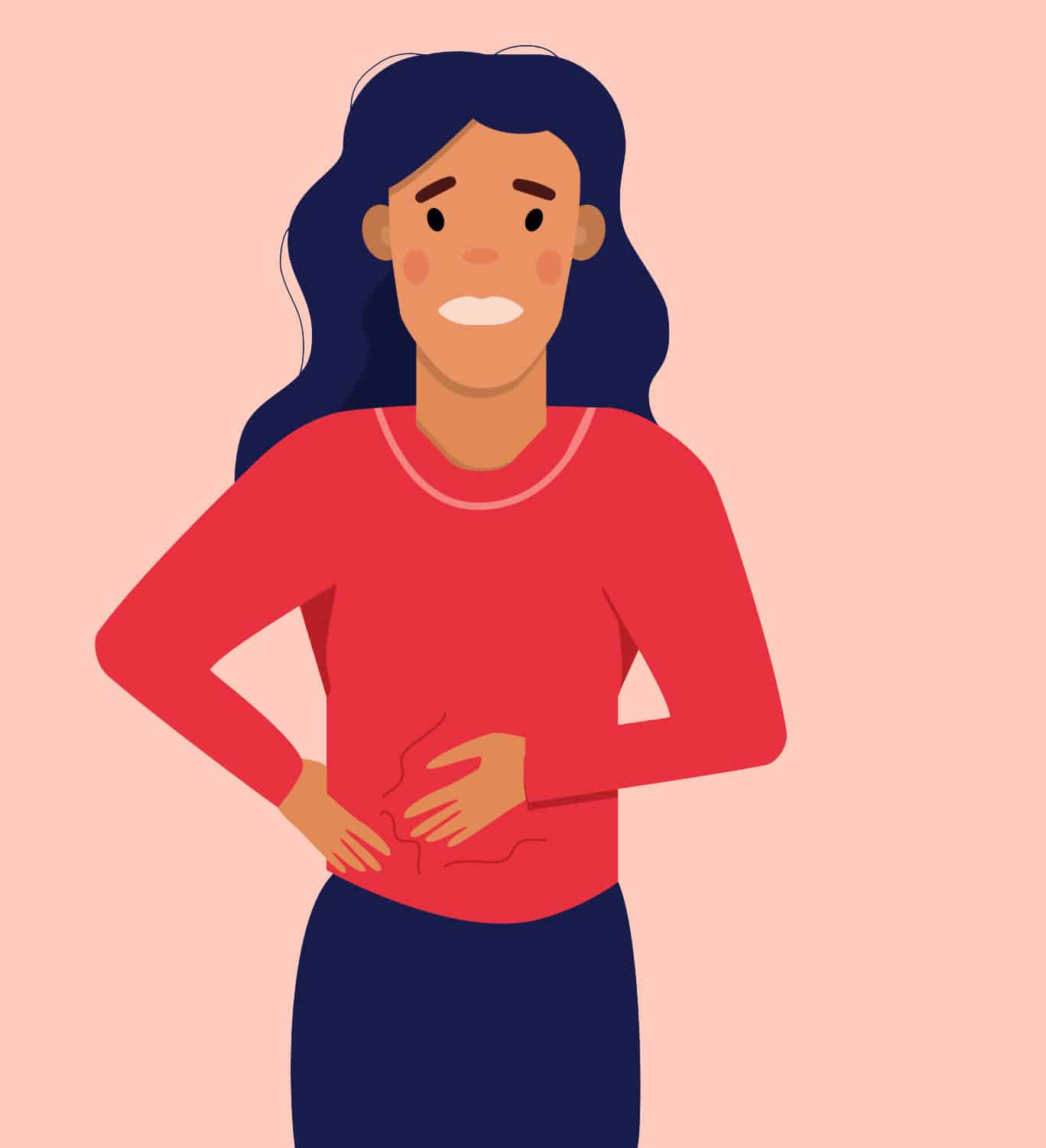 Ditch the Embarrassment
Living with gut issues can be painful and embarrassing. These situations are super common – hiding a bloated belly, trying not to fart in public, or explaining to colleagues why you keep dashing to the loo. Learn strategies to reduce your symptoms.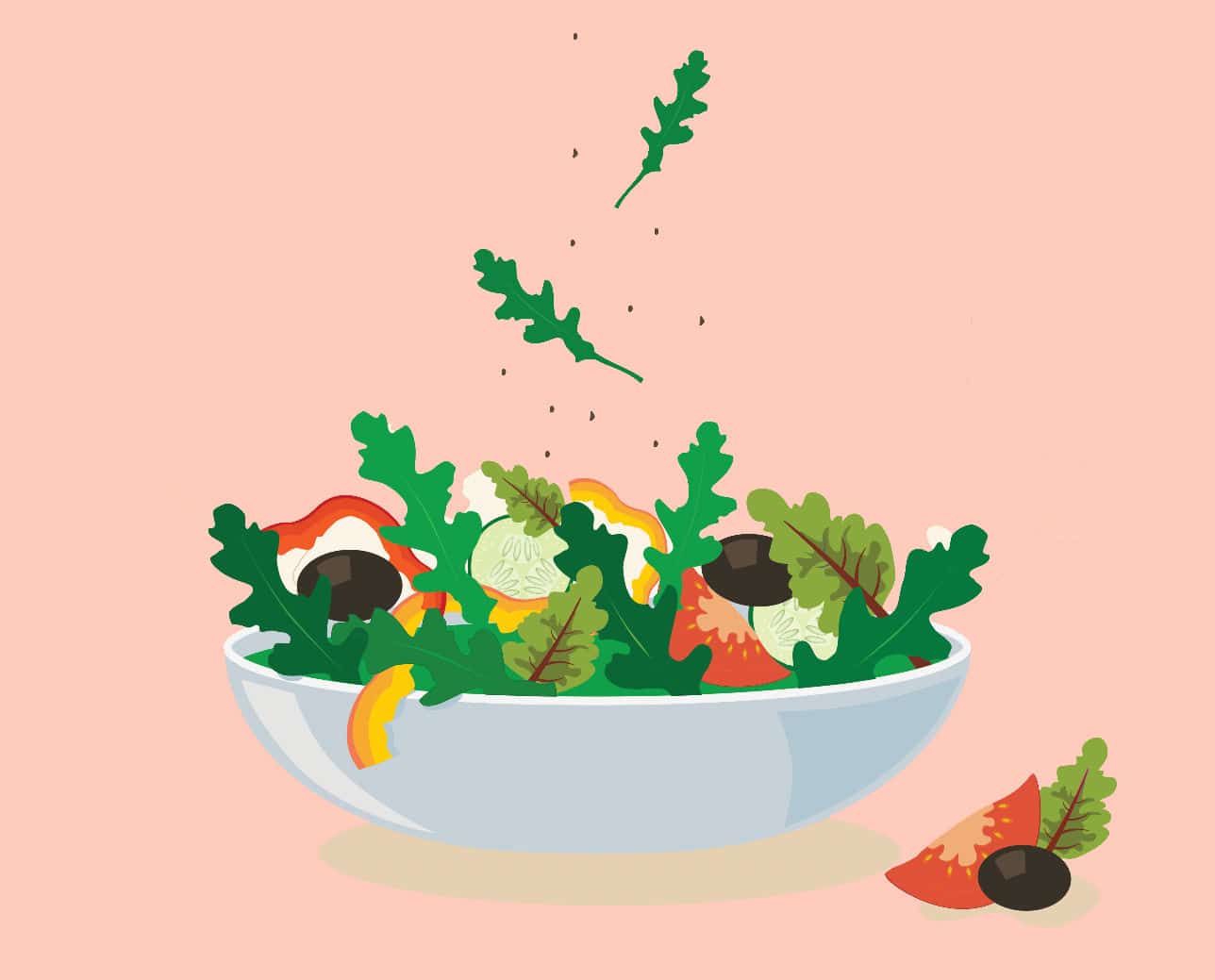 Reconnect with Food
Constantly wondering if a food is going to trigger symptoms is exhausting and can lead you to eliminate so many foods you only have a small 'safe' list left. Our systematic approach can help you confidentially identify your trigger foods and expand your diet while enjoying lots of tasty meals.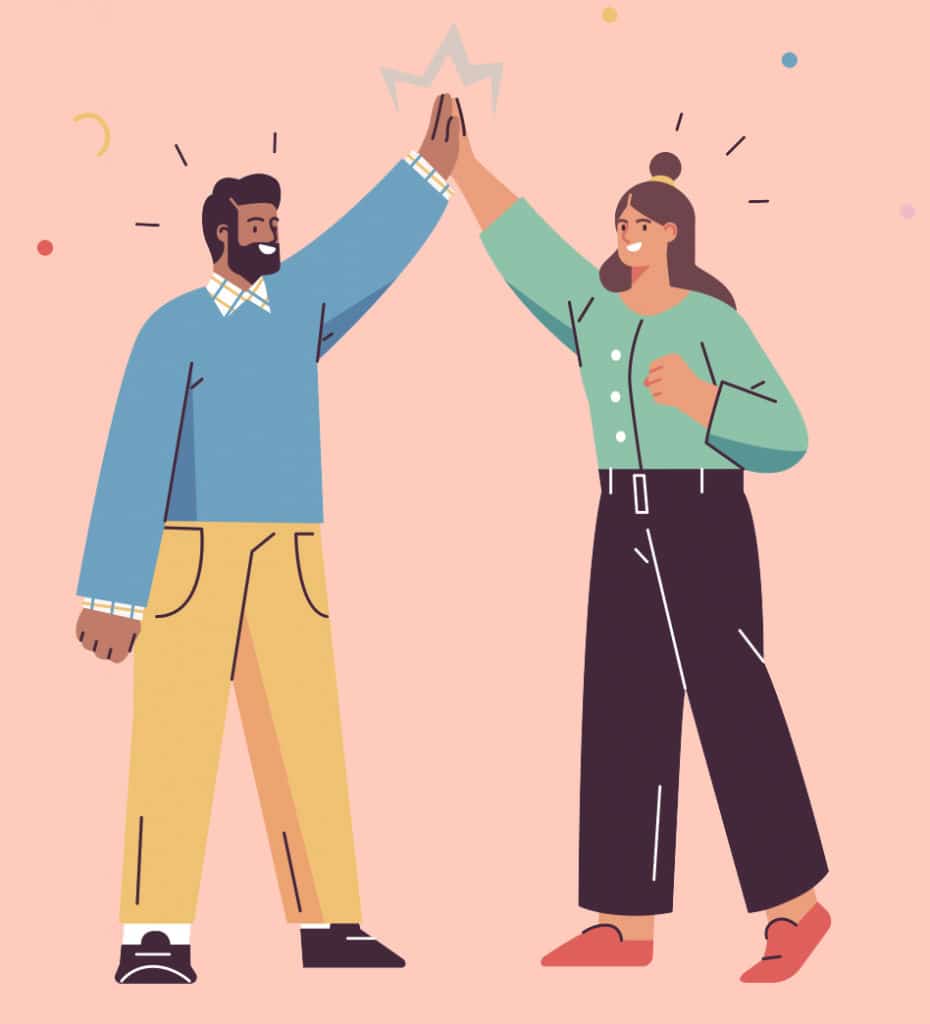 Love Life Again
It's time to enjoy social occasions without fretting that your gut is going to ruin things. Once you have a symptom management plan you can stop worrying about where the closest toilet is and get back to the things you love.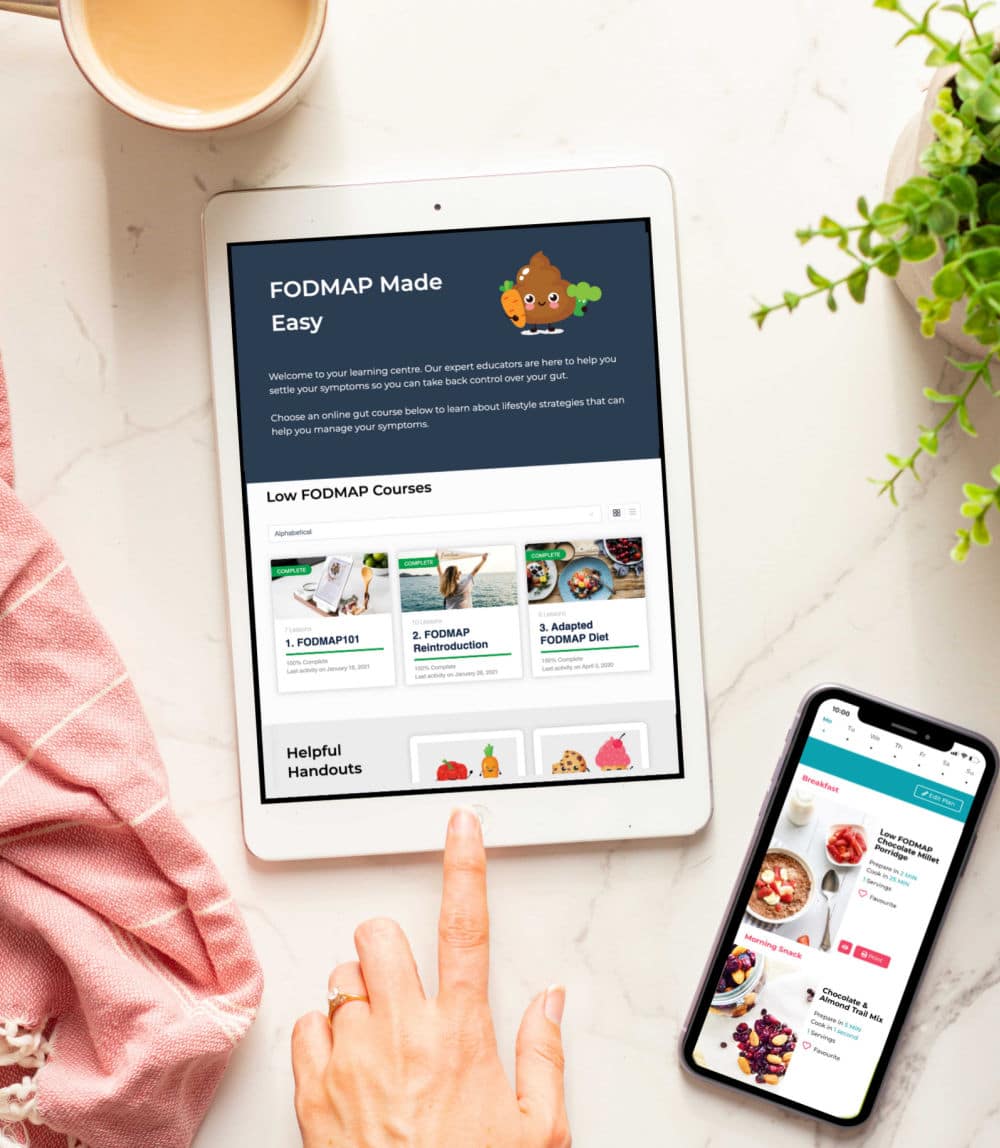 Decrease your gut symptoms
Learn to banish your bloating, excess gas, abdominal pain and improve your bowel movements.
Identify your trigger foods
Stop guessing what your food triggers are and use our systematic approach to identify problem foods.
Find your food freedom
Ditch your relationship with the toilet and expand your diet with confidence.
Easy, smart, practical tools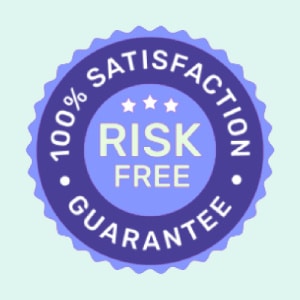 RISK-FREE GUARANTEED
If you aren't satisified then email us within 14 days for a money-back guarantee.

Sign up for FODMAP Made Easy today.  Choose the pricing plan that suits you below:
Monthly         ★ Most popular ★
Price loading...
Billed every month
Yearly        ✚ Best value ✚
Price loading...
Billed every 12 months
By choosing a payment method, you agree to the Terms & Conditions and Privacy Policy. You can cancel at any time to stop your card being rebilled.
Users love our membership
Sue Grant
FODMAP Made Easy Member
"A BIG THANKS to your team for transforming my life! So far, touch wood, it's proving a much better year in that I now fell 'in control' rather than being ruled by my gut and especially my 'unreliable bowels'! If I do have symptoms I can usually figure what has set them off, and I seem to be able to avoid the ongoing issues I've had previously. Oh and thank you too for the never-ending yummy recipes!"
Margaret Burton
FODMAP Made Easy Member
"I feel like I have found someone 'normal' to talk to who understands. When you're hungry and need to prepare a meal for the family the meal plans are a godsend! I have also completed the 'Fodmaps 101' ecourse which was extremely informative. Having someone just an email away is so supportive and I would highly recommend it!"
Serena Carta
FODMAP Made Easy Member
"I have been struggling since I have been diagnosed with IBS. I have been trying to find nutritionists to help me and most of them just gave me a bunch of documentation from the internet (that I was able to find by my self) and others where asking me amounts of money that I will never have in my life. Then, by chance, I found A Little Bit Yummy and it saved my life! I have now subscribed and it is just perfect! It gives you the chance to personalise your meal plans and, most importantly it gives you portions! There are also classes you can follow to know more about IBS, and I cannot wait to attend them! The decision to subscribe to the club was the best decision ever!"
Diane S.
FODMAP Made Easy Member
"I just watched the introduction to the low FODMAP diet class and it was great. I had paid $600.00 for a FODMAP diet course by another company. However your FODMAP101 course gave me more information than the $600 course I paid for. So thank you very much - the membership is great value. I look forward to continuing your courses and following the information."
Kim
FODMAP Made Easy Member
"Thank you! The knowledge and easy to follow recipes makes my journey to find my happy gut again, realistic. I've never been a keen cook and so much easier to open a satchel or can of something and add some meat. Thought I was time poor to plan meals until my issues started taking over my life. Got all the tests done that were recommended by the doctor, all came back negative thankfully. Referred to a dietitian who suggested your website. Best thing I've ever done! My symptoms are nearly gone due to making the efforts to stick to your meal plan. The membership emails and advice makes me feel I am not alone and this helps me to keep motivated. Thank you so much!"
Georgina Walton
FODMAP Made Easy Member
"This has really helped massively with my ibs! I have tried various recipes which taste delicious and if you ever need any help they are fast at replying and I am coming to terms with it all now thanks so much!"
Shaf I.
FODMAP Made Easy Member
"I would like to say this is such an amazing and information membership on how to approach IBS/FODMAP diet - its an absolute nightmare trying to navigate through the internet for information. Please keep up the great work. I've learnt more in ten minutes in the membership area then I have over days/weeks surfing the internet and talking to past dietitians."
Kerry Ann Strong
FODMAP Made Easy Member
"I recently signed up to the membership and I wish I had done this so much earlier at the start of my FODMAP journey! I worried about costs but it would have helped so much both with my body health but also mental health. The courses break everything down and what seemed uncermountable now seems clear. I've already tried reintroduction but will be going back to start again and do this properly. And with meal plans , recipes and more. Brilliant!
Angela Vandenbosch
FODMAP Made Easy Member
"Signing up for this has been a life changer for me. It's so overwhelming when a dietitian just throws a stack of papers at you. Having someone to help break it down has been the key thing for me in understanding the diet. My boyfriend loves the recipes too and can't even tell that theres no onion or garlic in them."

On-demand dietitian led classes
These classes help you troubleshoot symptoms, answer your FODMAP questions, and manage constipation.
Flexible meal planning tools
Choose from one of our low FODMAP base meal plans or create your own. With a click of a button you can add, swap, delete and scale recipes to suit your needs. Vegan and vegetarian plans available.
Learn at your pace online courses
These courses are your FODMAP road map and are designed to guide you through each phase with videos and downloadable handouts. Choose from our FODMAP101 course, FODMAP Reintroduction Course, and Adapted FODMAP course.
Downloadable handouts & pocket guides
They cover everything from food lists, low FODMAP swaps, tracking sheets, reintroduction reminders, DIY meal plan cheat sheets and more.
Expert email support
Email our FODMAP experts any time you have a question or need help troubleshooting your symptoms.
Hundreds of low FODMAP recipes
Create tasty tummy-friendly meals from over 900+ low FODMAP recipes. Each recipe has been designed using Monash University FODMAP guidelines and dietitian reviewed so you can eat with confidence. You can also search via easy to use meal and allergy filters.
Symptom tracking tools
Track your symptom progress and identify patterns as you move through the FODMAP diet.
Weekly tip emails
Each week you'll receive care emails filled with practical tips and recipe inspiration to keep you on track for each phase of low FODMAP diet.
A step-by-step guide to reduce your gut symptoms, identify your food triggers and create a flexible long term food plan that keeps your gut happy.
Who is the low FODMAP diet for?
The Low FODMAP diet is a medical diet that has been proven to help up to 80% of people with Irritable Bowel Syndrome significantly reduce their symptoms(2). The diet is also being used with care to help people with coeliac disease, endometriosis and inflammatory bowel disease manage symptoms (if you have one of these conditions please talk to your doctor before starting the diet).
The low FODMAP diet can help decrease bloating, reduce abdominal cramps, improve bowel motions, improve your overall wellbeing, and help you gain clarity around your food triggers.
It is a three-step process:
Remove high FODMAP foods to see if your symptoms improve. This is called the low FODMAP diet phase or elimination phase.
Systematically test each of the high FODMAP food groups to see which ones trigger your symptoms. This is called the reintroduction phase.
Move onto a flexible FODMAP diet that contains a mixture of high and low FODMAP foods while keeping your symptoms settled. This is called the adapted FODMAP phase.
Our FODMAP Made Easy membership will guide you through each of these phases so you can learn to settle your symptoms and eat with confidence.
Are there resources for the elimination and reintroduction phases?
Yes! We have resources for both phases. All of our recipes and meal plans are suitable for the first elimination phase of the low FODMAP diet. In the FODMAP Made Easy membership you can access a 6 week FODMAP101 online course that guides you through the first phase of the diet, then you can move on to our FODMAP Reintroduction online course that teaches you how to reintroduce high FODMAP foods and identify foods that trigger your symptoms. We also have a range of on-demand dietitian-led classes that you can join on different gut health and FODMAP topics.
Do you have gluten free and allergy friendly recipes?
Yes, we do! Over 98% of our recipes have gluten free options that are suitable for people with coeliac disease. We also have a wide range of egg free, dairy free, nut free, or soy free options.
What are my billing options?
We offer flexible billing options and you can choose from monthly or yearly memberships. You can cancel at any time during your membership period to stop your card from being billed again.
Do you have low FODMAP vegan & vegetarian recipes and meal plans?
Yes! We have 8 weeks of nutritionally balanced vegan and vegetarian plans available in the FODMAP Made Easy membership. We also have 360+ vegetarian recipes which includes 270+ vegan options for you to enjoy. You can access these recipes via the Recipe Club or FODMAP Made Easy membership.
How do I cancel my club membership?
You can cancel your club membership at any time to stop your account from being re-billed. To cancel your membership go to your membership subscription page.
Are A Little Bit Yummy resources credible?
They sure are. We have world leading FODMAP trained dietitians on hand to answer questions and review content so you can eat with confidence.
Our founder, Alana Scott has been a recipe writer for the Monash University FODMAP team. This means she has been trained in how to accurately write tasty low FODMAP recipes that don't contain FODMAP stacking.
A Little Bit Yummy is recommended as a credible low FODMAP resource by dietitians and gastroenterologists from around the world, has been used in Low FODMAP Research Studies by The University of Otago, and has been mentioned as a credible resource in medical journal articles in 'Practical Gastroenterology' and 'Nutrition in Clinical Practice'.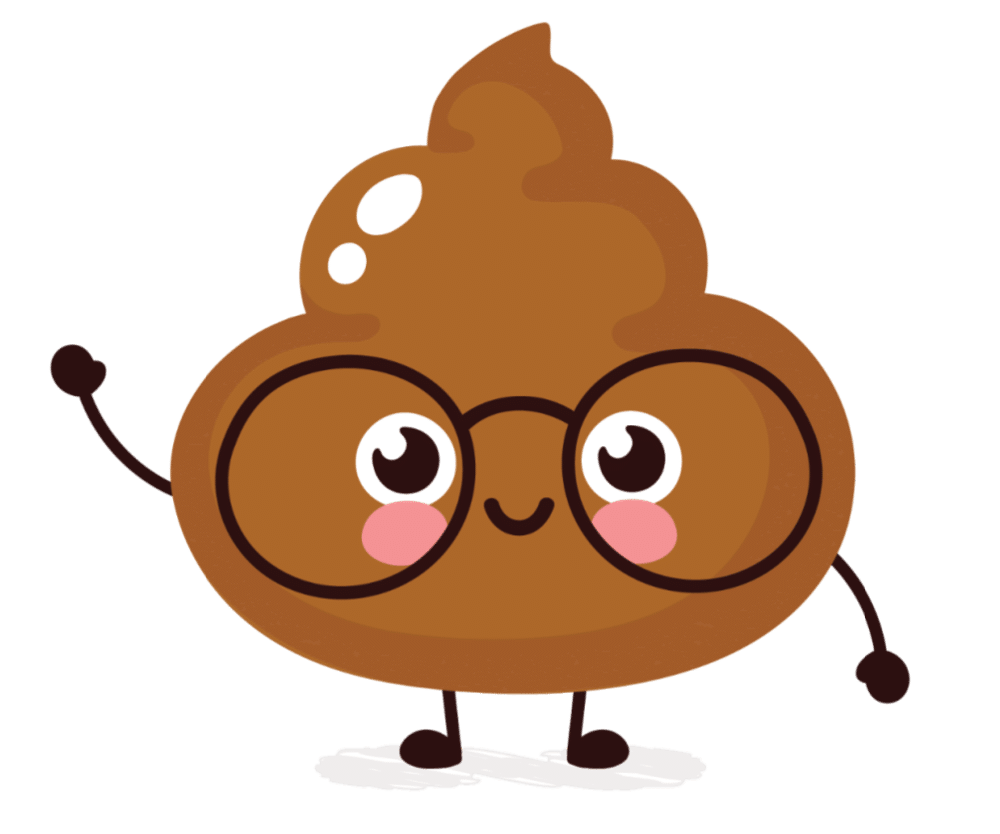 📈 Increase productivity
Up to 46% of people with IBS miss work or school due to gut symptoms (1). Understanding your body and what foods trigger symptoms can give you more control making it easier to fulfil social, work and educational commitments.
❤️ Improve overall health
A person's gut health can be impacted when they are avoiding lots of foods because they are scared or anxious about triggering symptoms. Once you understand your food triggers, you can relax your diet with confidence and provide your healthy gut bacteria with a wider variety of food.
🧠 Boost mental health
Between 40-60% of people with IBS suffer from psychological symptoms that include depression, anxiety disorders and post-traumatic stress disorder (PTSD) (1). Learning to manage your gut symptoms can help reduce emotional distress associated with symptoms.
🙋‍♂️ Improve quality of life
Learning to manage your gut symptoms will help improve your overall quality of life and make day-to-day tasks easier.  Better symptom management also means fewer visits to the doctor and reduced expenses for over-the-counter medications and supplements.
Sign up for FODMAP Made Easy today.  Choose the pricing plan that suits you below:
Monthly         ★ Most popular ★
Price loading...
Billed every month
Yearly        ✚ Best value ✚
Price loading...
Billed every 12 months
By choosing a payment method, you agree to the Terms & Conditions and Privacy Policy. You can cancel at any time to stop your card being rebilled.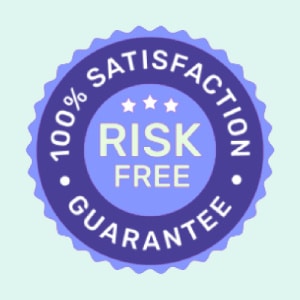 RISK-FREE GUARANTEED
If you aren't satisified then email us within 14 days for a money-back guarantee.
Get rid of the FODMAP overwhelm and stress while enjoying delicious food
Discover a range of symptom management strategies that work for your body
Be guided through the reintroduction phase and identify triggers without expensive tests
Stop being confused and get all the FODMAP resources you need in one place
Learn about lifestyle and food triggers impacting your symptoms
Access expert support anytime you need it via email
Learn at your own pace with our online courses
Expand your diet without fear of triggering symptoms
Access hundreds of dollars of resources for less than a meal out

By choosing a payment method, you agree to the Terms & Conditions and Privacy Policy. You can cancel at any time to stop your card being rebilled.