Understanding Our Nutrition Panels
We understand that having accurate nutrition data for our recipes is important and can help you ensure that your diet remains nutritionally balanced.
Why is nutrition information important?
Providing you eat a wide range of low FODMAP fruit, vegetables, protein and carbohydrates on a daily basis then you should be able to meet your nutritional needs.
We provide nutrition panels with each low FODMAP recipe so you and your dietitian can make sure you are meeting your daily nutritional needs as required.
Remember that your nutritional needs may vary depending on your health and age, as well as lifestyle factors, please consult a dietitian to find out what is right for you.
What are the nutrition panels based on?
Nutrition data for each recipe has been generated using USDA Food Composition Database and any data gaps have been filled using the Australia New Zealand Nuttab database and Nutritics. Overall nutrition information for each recipe is then divided by the recommended number of serves.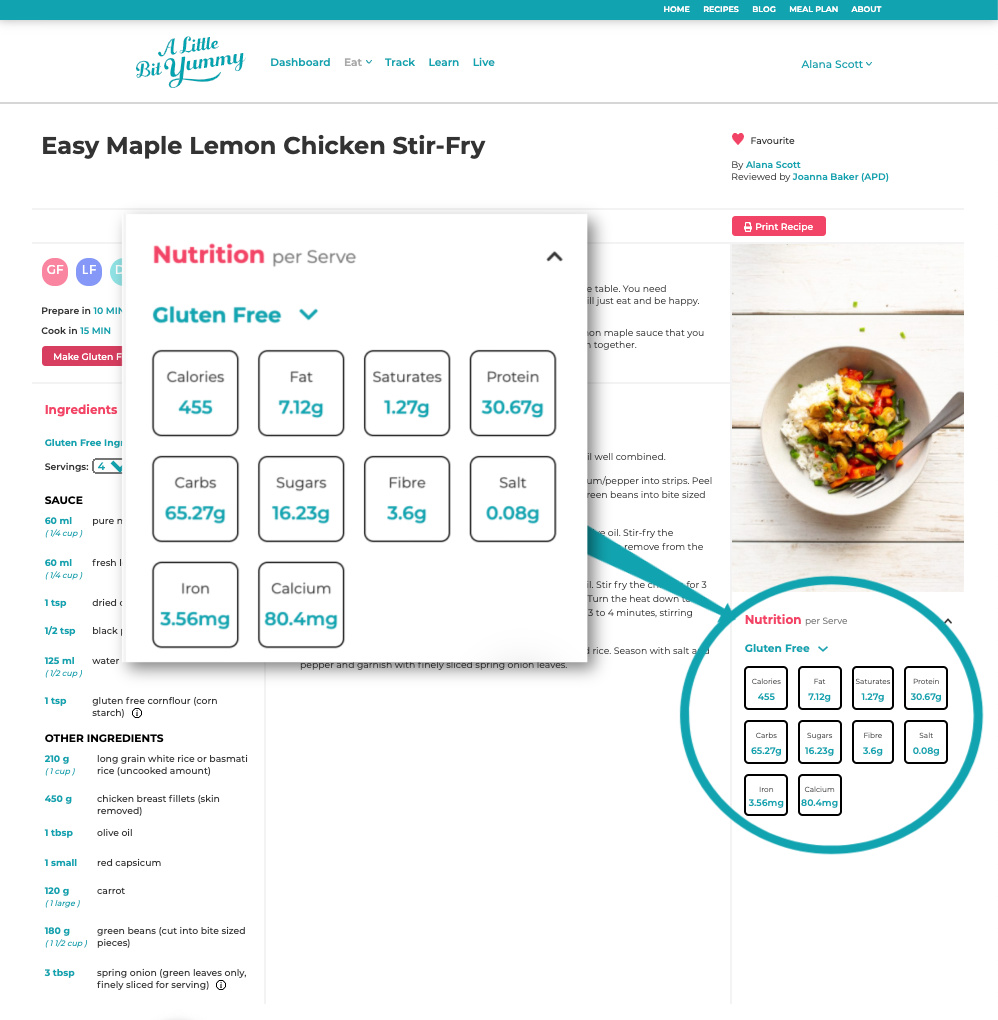 Our founder is passionate about helping others after her own struggles with coeliac disease & IBS.
Making sure our information is credible is important. Check out our content dietitian review process.
Learn about our dietitian reviewed products and low FODMAP programs that can help make the low FODMAP diet easy.
Ready to take control of your gut?
We're here to teach you how to settle your gut symptoms and figure out your food triggers. Become a FODMAP club member today and unlock premium recipes, online courses, meal plans, and expert support.