Lunch time doesn't need to be boring while on the low FODMAP diet! There are plenty of easy and filling low FODMAP lunchbox fillers you can enjoy. To help you get started we've put together a list of our lunchbox favourites.
23 Easy Low FODMAP Lunchbox Fillers
1. Cherry Tomatoes
These juicy balls of goodness make a perfect lunch box snack and need absolutely no prep. Portion out your punnet of cherry tomatoes to make packing your lunch box a breeze. Check the Monash University FODMAP Diet App for serving size information.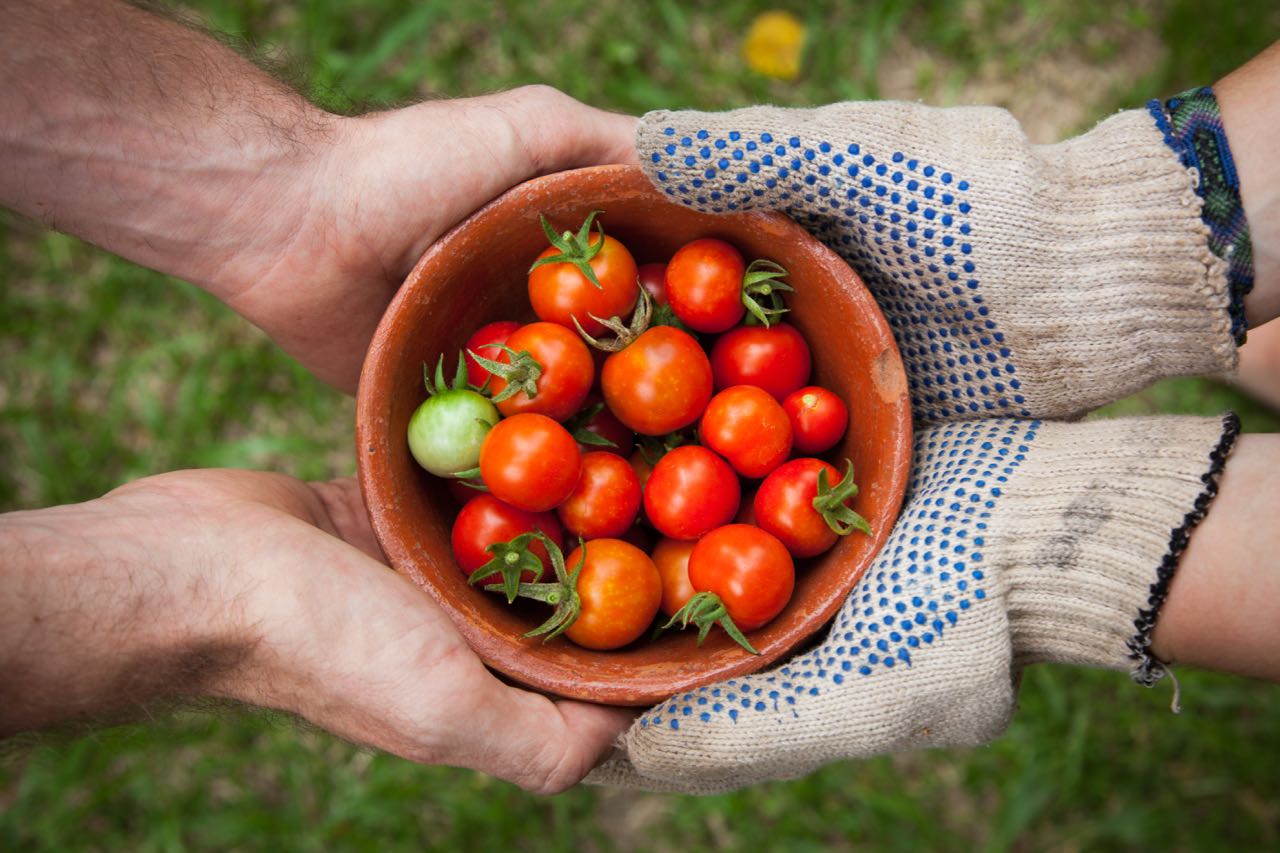 2. Cheese & Rice Crackers
Low FODMAP cheese with rice crackers is a tried and true snack and it is a fantastic way to boost your calcium intake during the day.
3. Serve of Low FODMAP Fruit
There are so many options while on the low FODMAP diet, you just need to watch your serving size. If you are a berry lover then try fresh strawberries, raspberries or blueberries. If citrus is your cup of tea then try an easy to peel mandarin or navel orange. Reduce constipation with a serve of kiwifruit or round out your lunchbox with a firm banana or a small handful of grapes. Check the Monash University FODMAP Diet app for serving size information on fruit.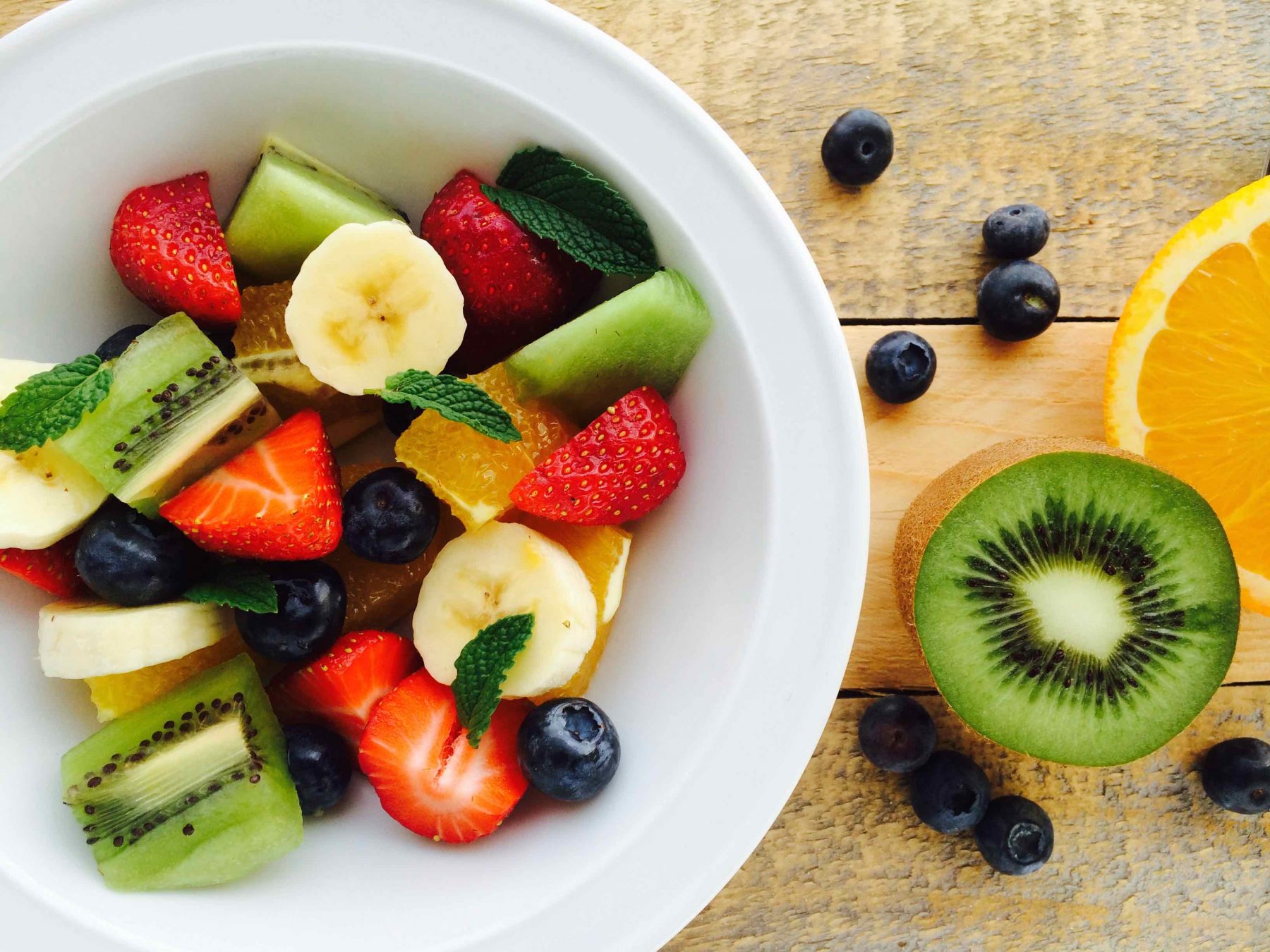 4. Veggie Sticks & Low FODMAP Hummus
You might be thinking that hummus is off the table while on the low FODMAP diet…. Well think again! You can whip up a low FODMAP batch of hummus at home and use it for your lunch box. We love pairing hummus with low FODMAP veggie sticks (carrot, and cucumber).
5. Rice Cakes with Peanut Butter
Rice cakes with peanut butter make a substantial lunch box filler and are perfect for when you are in a rush. Just make sure you limit your serving to two rice cakes and two tablespoons of peanut butter. If you want to mix it up try adding sliced banana or strawberry jam as an additional topping.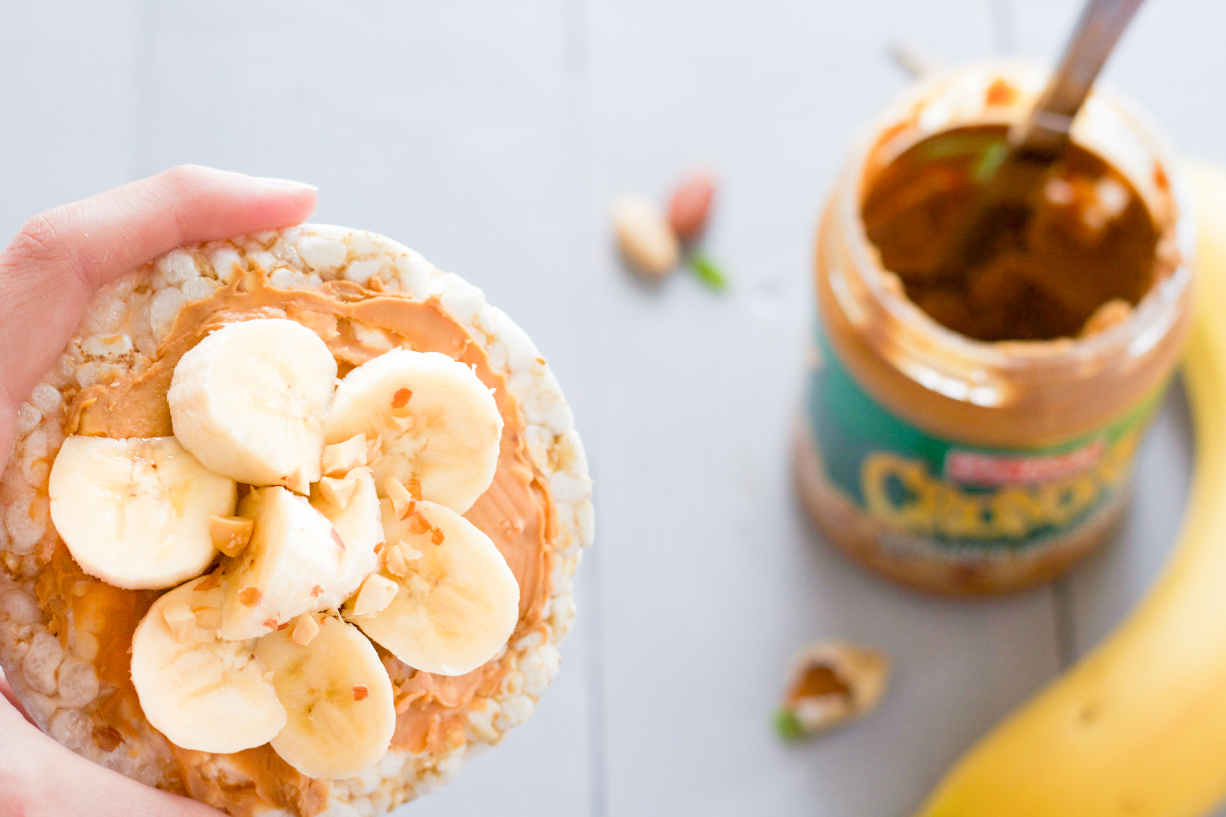 6. Low FODMAP Trail Mix
Low FODMAP trail mix is super easy to make at home. Simply mix a low FODMAP serve of nuts or seeds with a tablespoon of dried cranberries, a tablespoon of desiccated coconut, and a tablespoon of dark chocolate chips. Grab some small containers and make a batch of seven serves to get you through your week.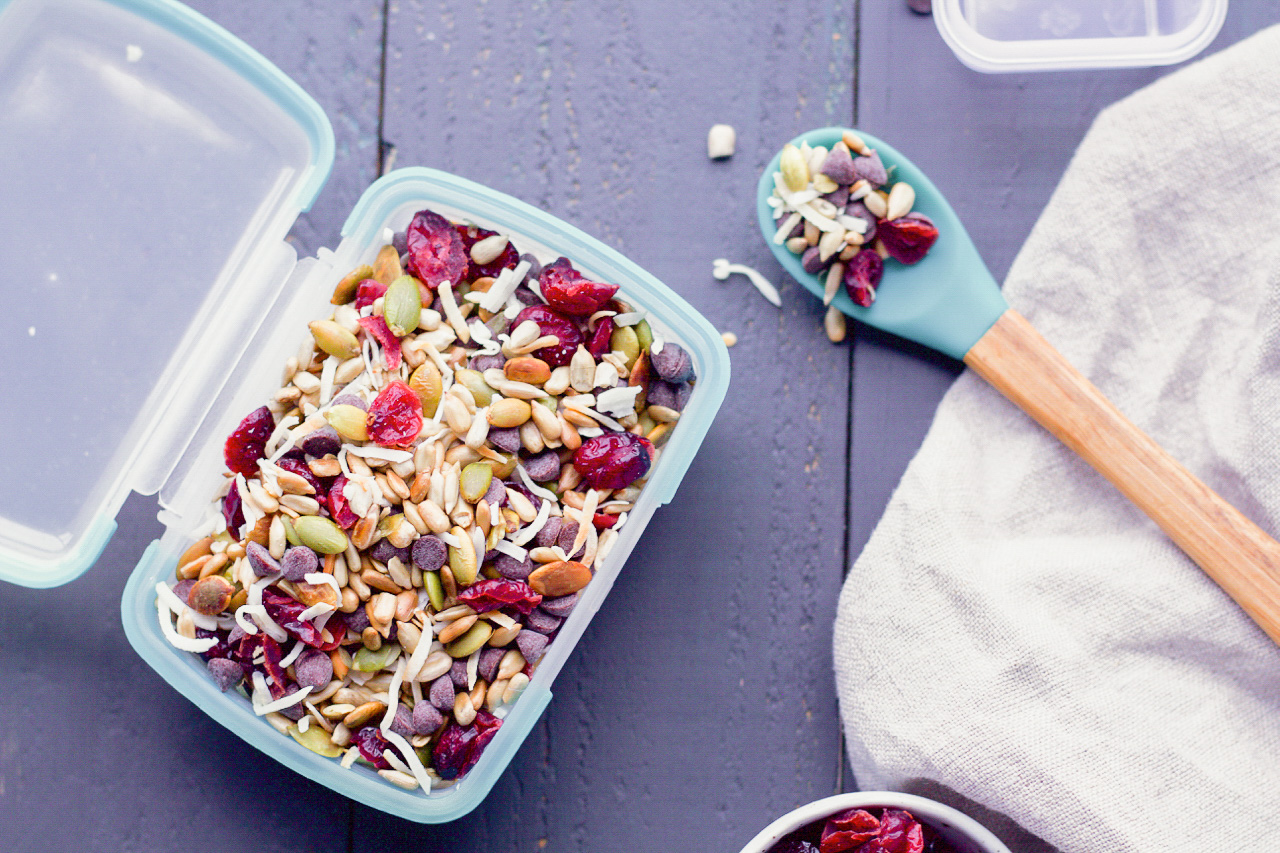 7. Homemade Banana & Chocolate Chip Muffins
Whip up a batch of homemade low FODMAP muffins on the weekend and stash them in the freezer! Pop them in your lunch box to defrost and then warm them in the microwave for 15 seconds to refresh them and make them lovely and soft.
Our favourite low FODMAP muffins are: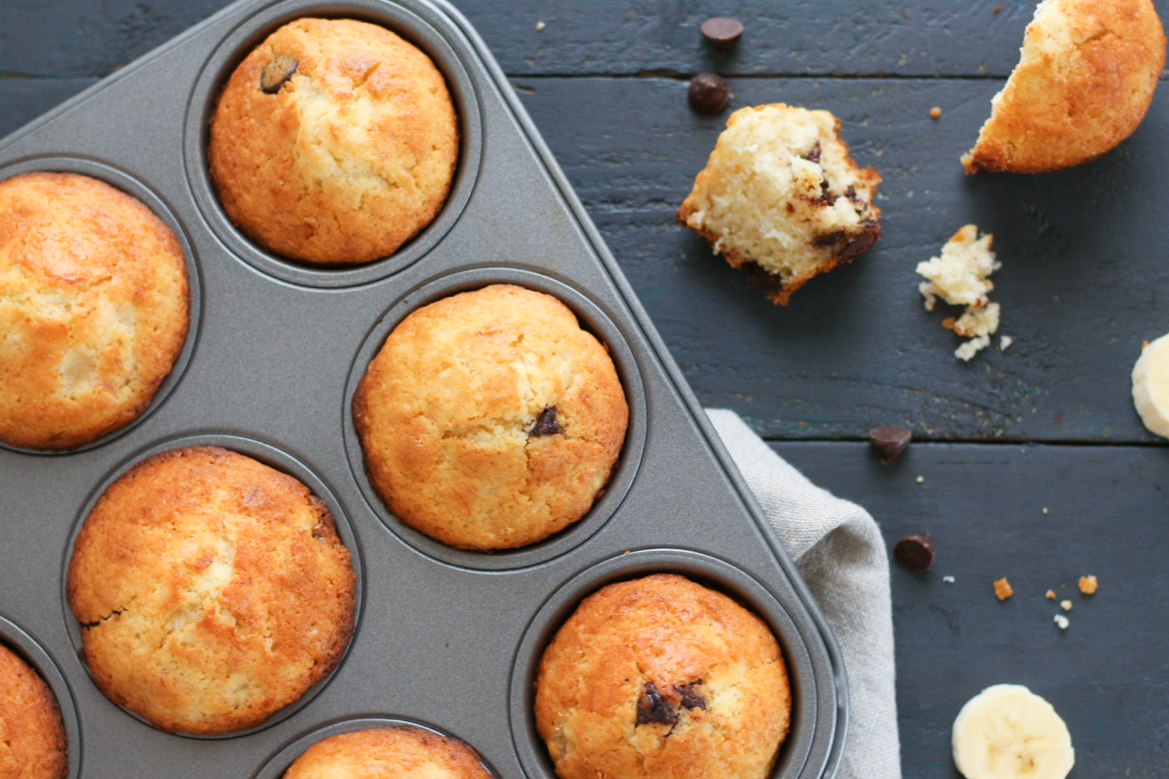 8. Popcorn
Keep it simple by adding a bag of popcorn to your lunch box. If buying seasoned popcorn watch out for high FODMAP ingredients like honey, high fructose corn syrup, lactose, onion or garlic powders.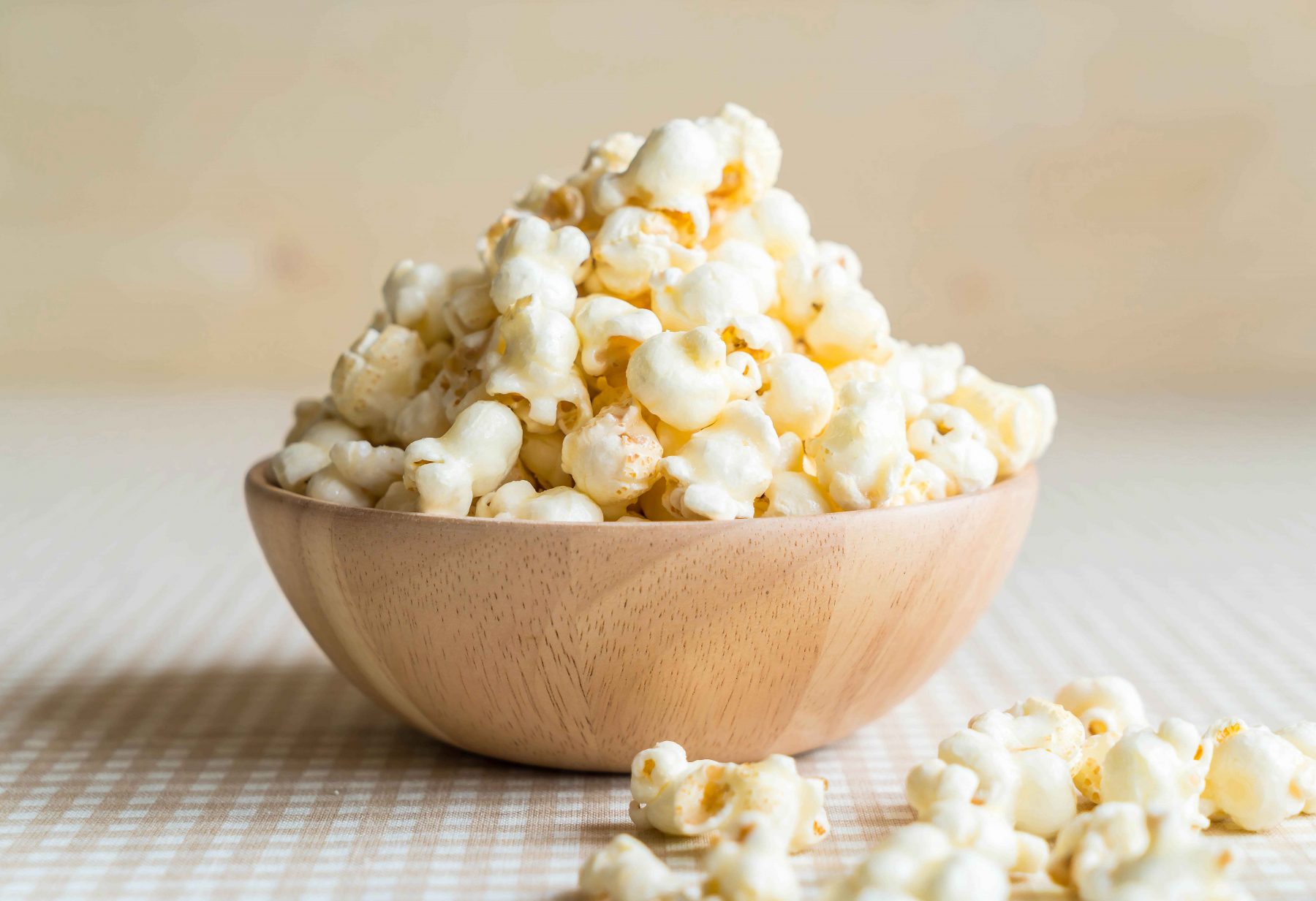 9. Plain Potato Chips
Another awesome low FODMAP convenience food for your lunch box is a bag of plain potato chips. These are also fantastic when you get hangry and the only open store is the gas station.
10. Pretzels
Ah pretzels where have you been all my life? Can't believe I didn't discover these until a couple of years ago… have to say I am a little bit addicted to this salty snack. Good news is ½ cup of pretzels is low FODMAP, just avoid larger serves.
11. Plain Corn Chips + Homemade Salsa
Plan corn chips are the perfect combination of salty and crunchy. You get bonus points here if you whip up a batch of homemade salsa to add to your lunch box. We love mixing diced bell peppers, cucumber, spring onion tips, pineapple and fresh cilantro to create some epic low FODMAP goodness.
12. Low FODMAP Nuts or Seeds
Low FODMAP nuts and seeds are a wonderful source of healthy fats, antioxidants, vitamins and fibre. They also make for filling snacks. Seed options include: pumpkin seeds, sunflower seeds, sesame seeds. Nut options include: walnuts, pecans, macadamia, peanuts, brazil nuts and tiger nuts. Check your low FODMAP app for serving size recommendations.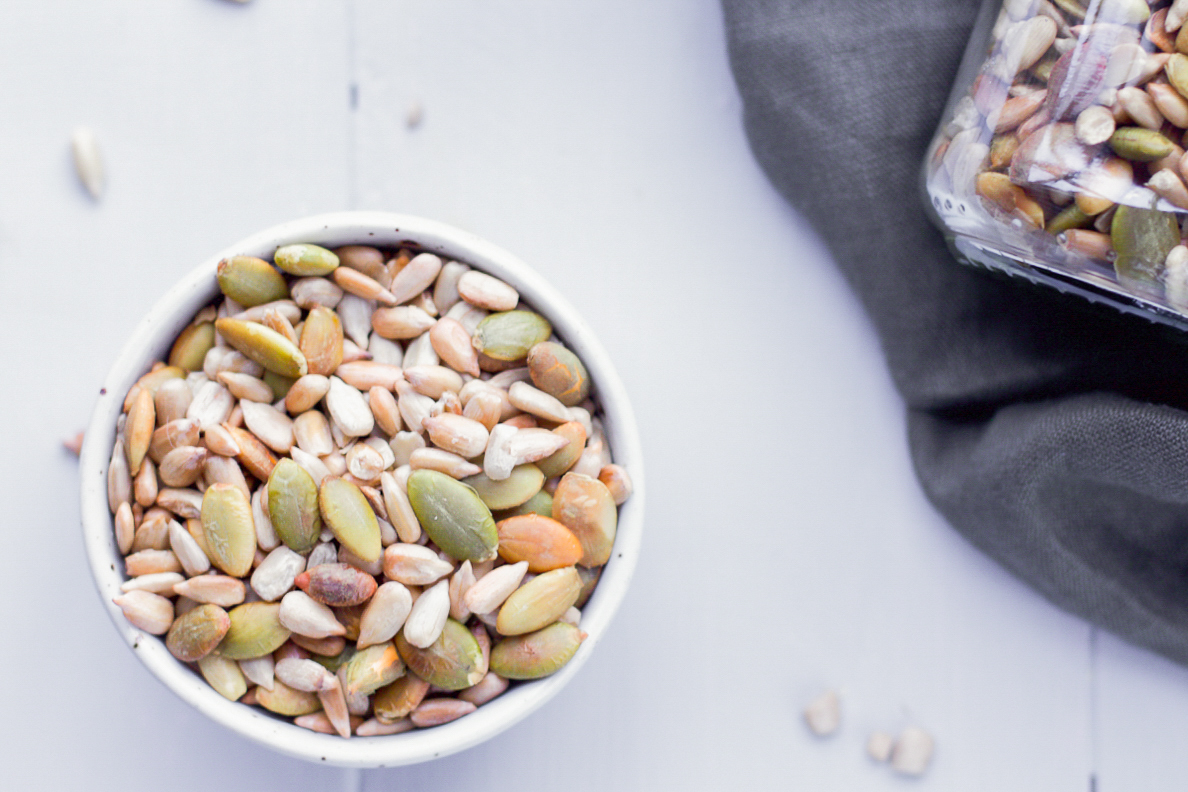 13. Lactose free yoghurt or coconut yoghurt
Boost your intake of low FODMAP probiotics by including a serve of lactose free yoghurt or coconut yoghurt in your lunchbox. If you don't like your yoghurt plain try adding a serve of low FODMAP fruit or blending through some strawberries.
14. Hawaiian Pineapple Toastie
Say what?! I bet you thought toasted sandwiches were off the menu… good news is there is a range of low FODMAP cheese to choose from. We love this simple but classic low FODMAP Hawaiian toastie.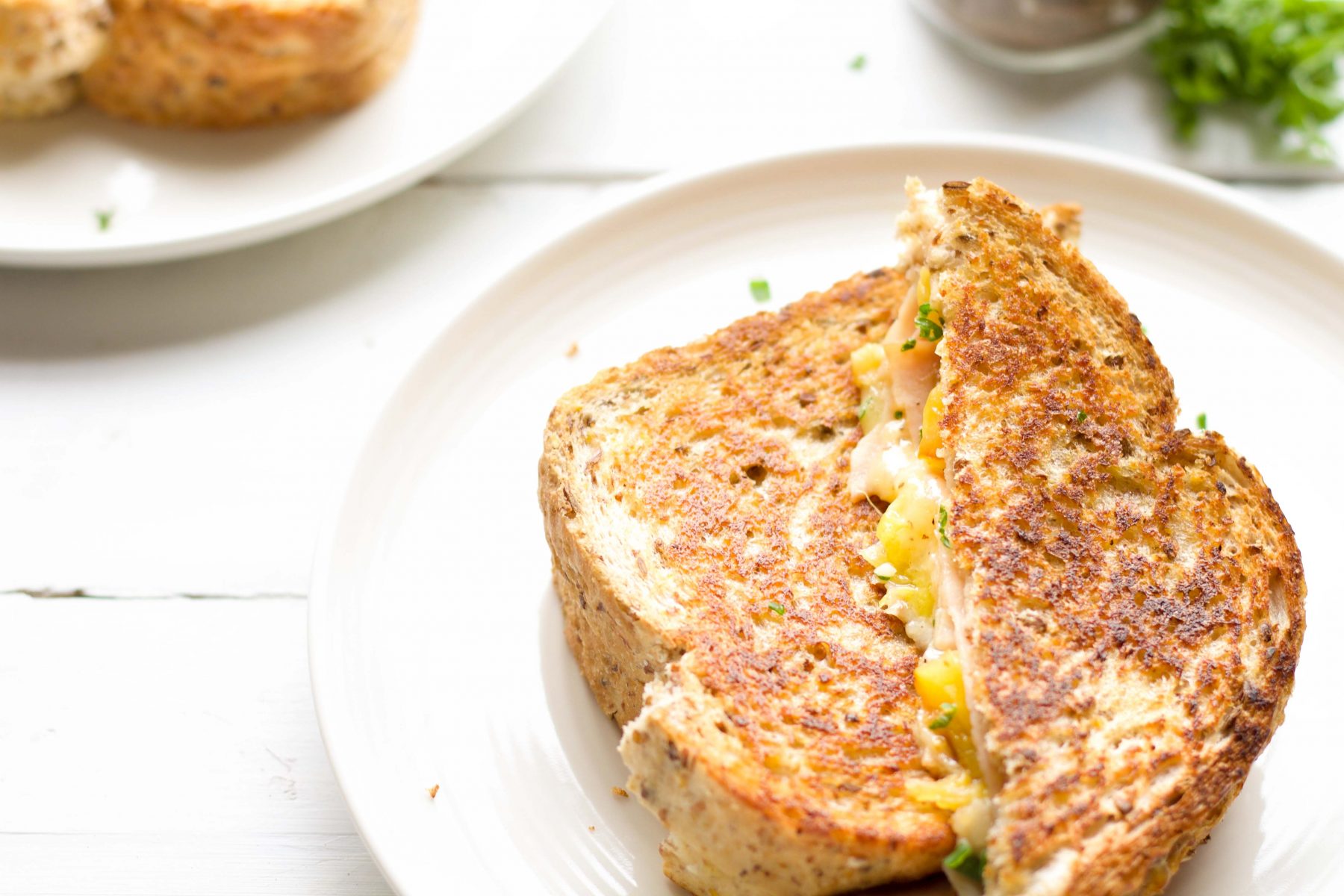 15. Peanut Butter & Jelly Sandwich
The humble peanut butter and jelly sandwich can be included in your lunchbox! If you can't find a low FODMAP jelly then, we recommend swapping it for low FODMAP strawberry jam instead.
16. Leftovers
 No one likes to have to cook every meal. Give yourself a break and cook a couple of extra serves at dinner. Freeze one and pack the other for lunch the next day. Low FODMAP soups, stews, curries and saucy stir-fries all make great options. Recipe featured below is our tomato free spaghetti bolognese.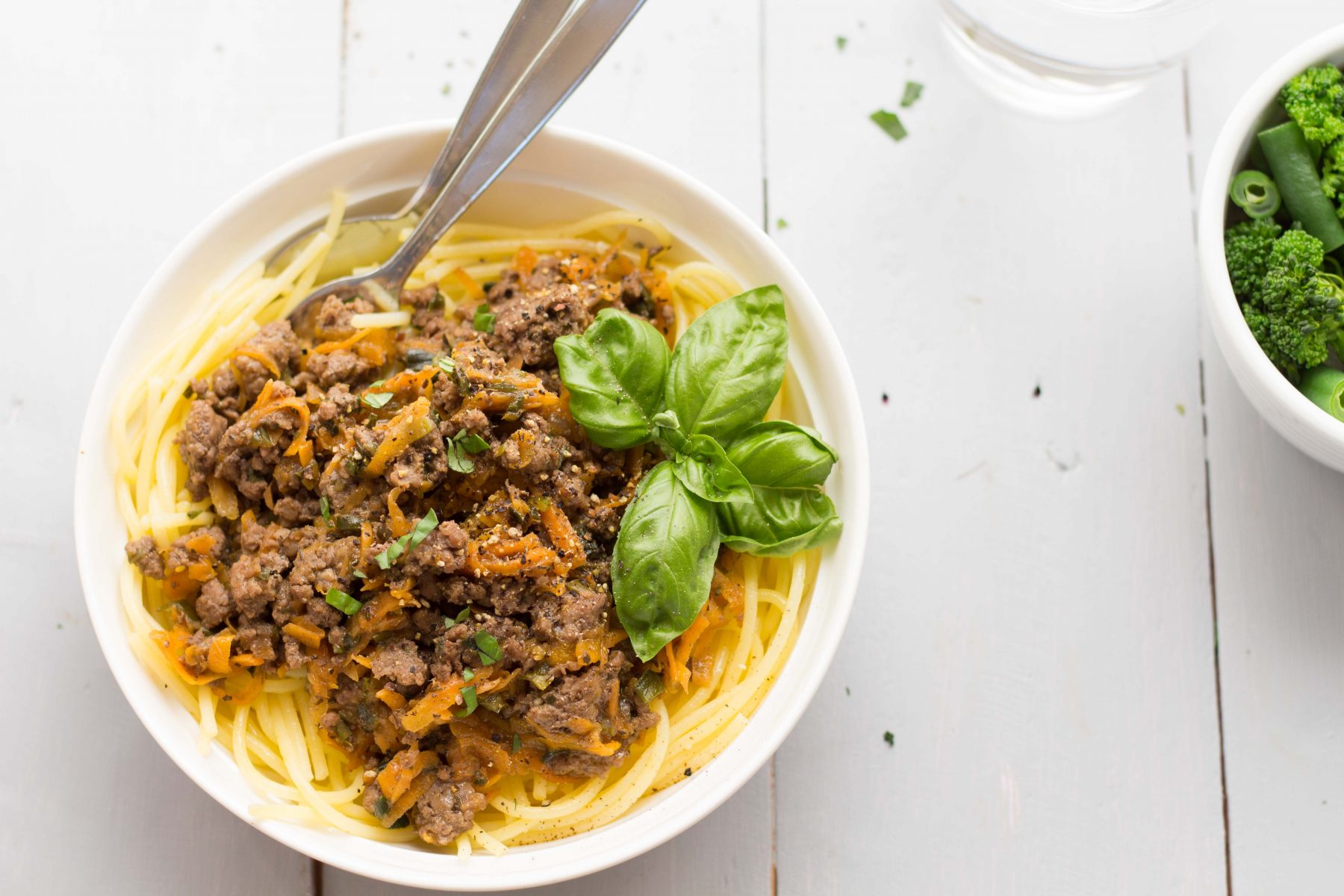 17. Simple Smoked Chicken Salad
If you are short on time fill your lunch box with baby spinach, slices of smoked chicken, cherry tomatoes, cucumber, radish and green spring onion tips. Make your own Italian dressing by mixing together garlic infused oil, olive oil, white vinegar, sugar, mixed herbs (no onion or garlic), and black pepper. 
18. Rice crackers topped with salmon, cucumber and & cracked pepper
Oh so simple and delicious! Top your rice crackers with a dollop of cottage cheese, plain smoked salmon, cucumber, sprig of dill and a good seasoning of cracked pepper. This is heaven on a rice cracker.
19. Homemade falafel with garlic infused aioli
Homemade low FODMAP falafel is a filling lunch box option. We like to cook a double batch and keep some in the freezer for an easy mid-week lunch box option. Then serve with a pottle of homemade aioli (mix together mayonnaise, garlic infused oil, lemon juice and black pepper).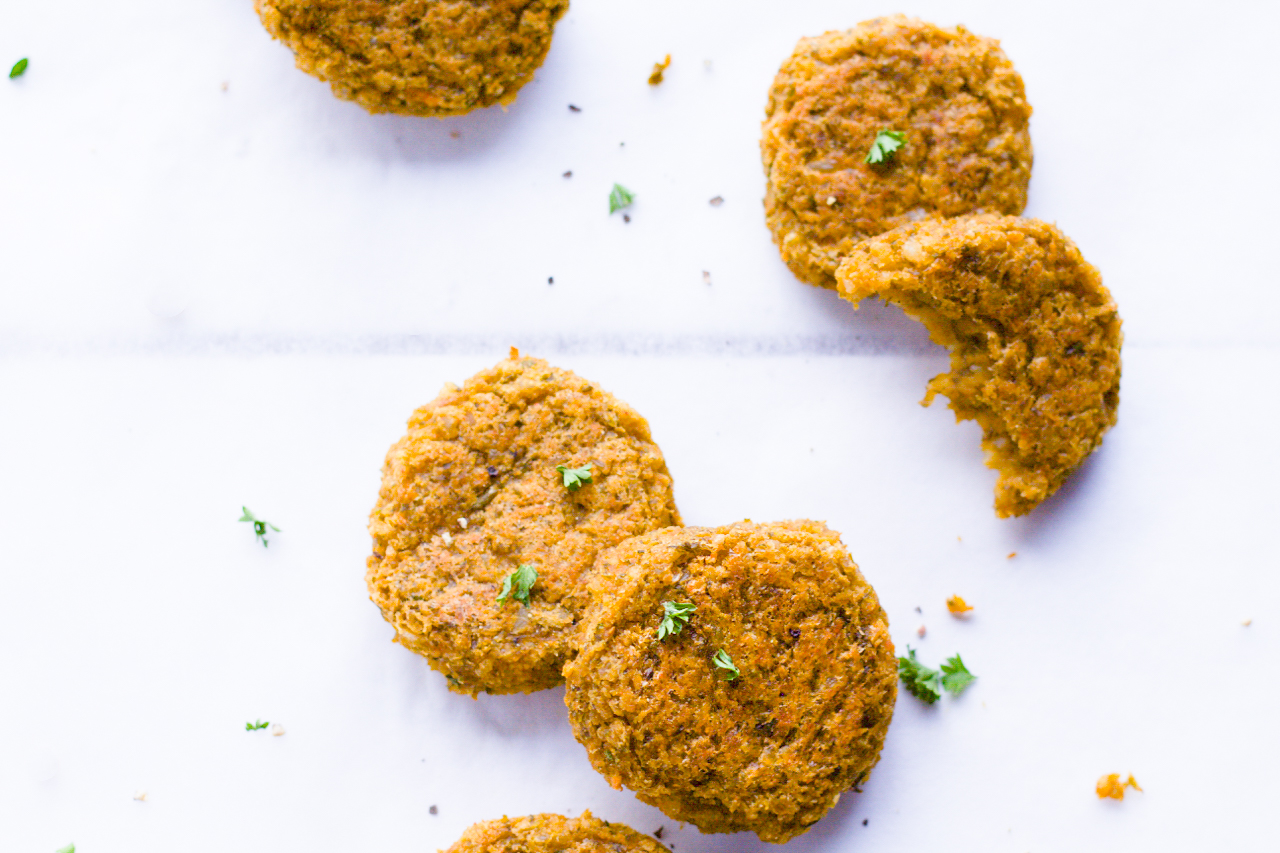 20. No Bake Energy Bars
Our low FODMAP no bake energy bars are one of the most popular recipes on our website! They are so easy to make and you can have them fully prepped and in the fridge chilling within ten minutes.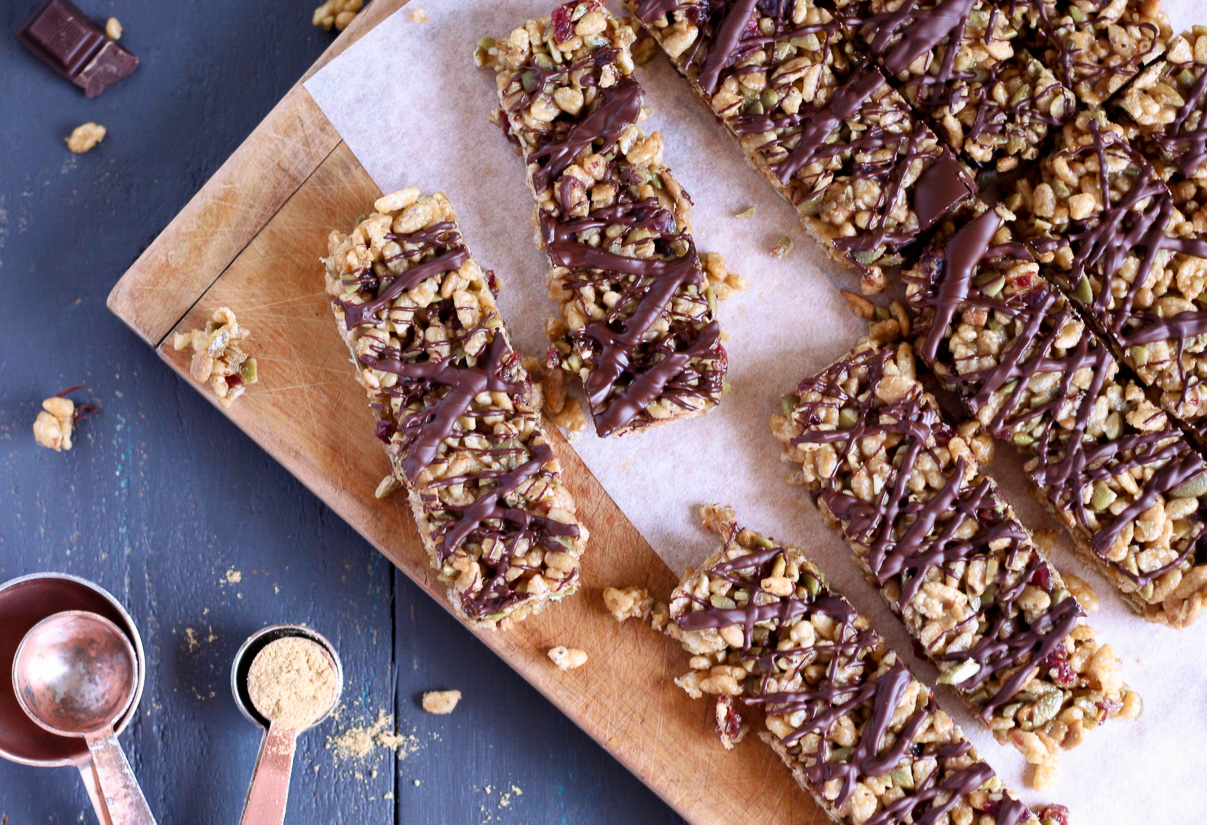 21. Low FODMAP Certified Snacks
Monash FODMAP app and FODMAP Friendly app have a range of low FODMAP certified snack products. Check out the apps today to find out what is available in your area.
22. Dark Chocolate ('cos everyone needs a treat!)
Everyone needs an afternoon pick me up. Dark chocolate is my go to and it is low FODMAP in 30g serves.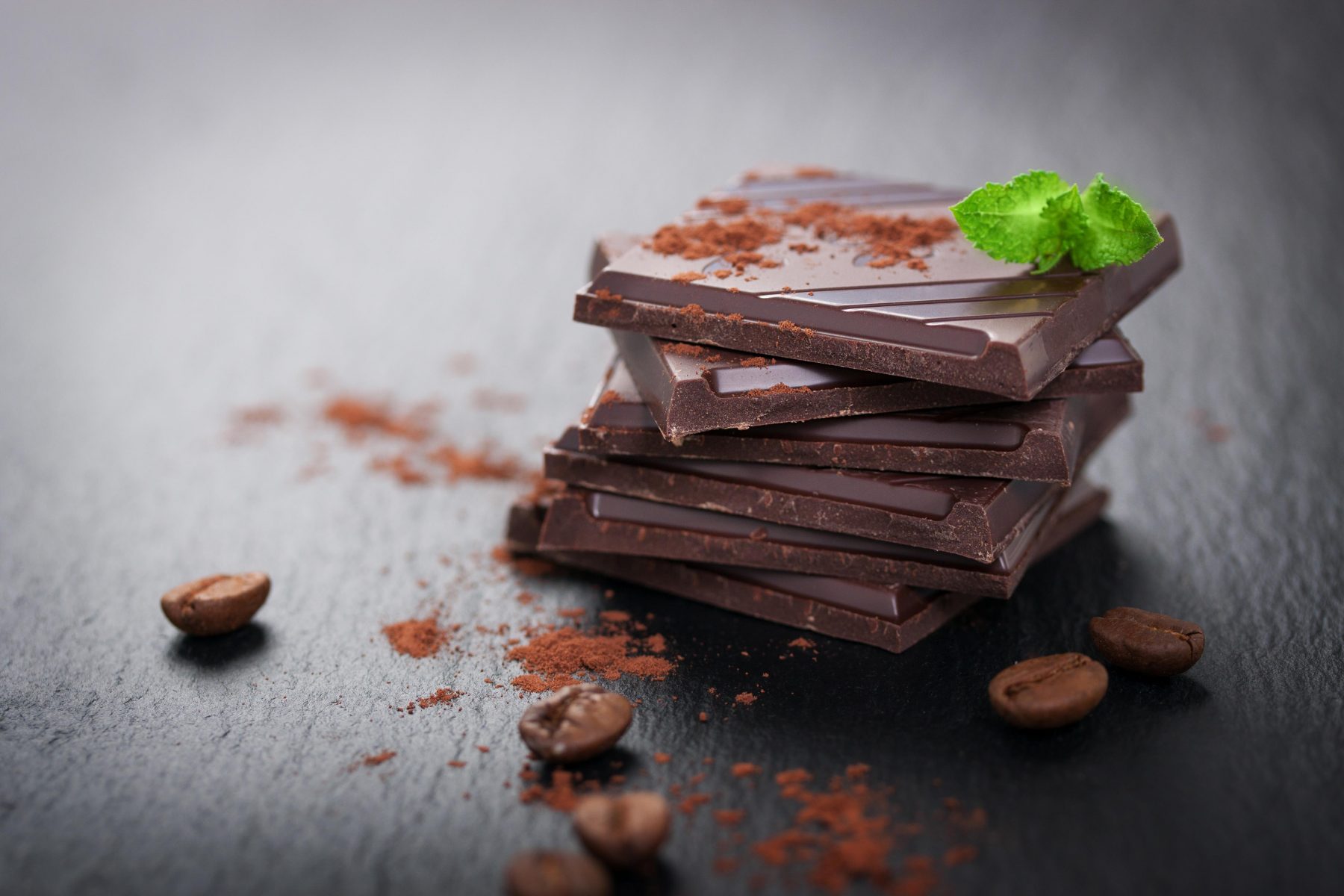 23. Hard boiled eggs
Hard boiled eggs are a fantastic low FODMAP protein hit and contain zero FODMAPs. These are a great choice if you are worried about over doing the FODMAPs with too many snacks.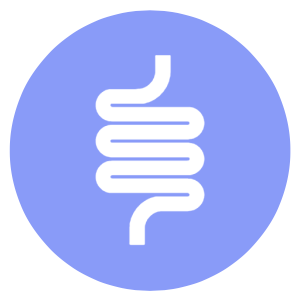 Are you ready to take control of your gut symptoms?
No thanks, my gut is perfect.
Safety Notes
Food can perish quickly out in the heat, so pop an ice pack into your lunch box to keep things cool. Use this tip when packing anything with meat, cheese, hummus, dairy or eggs.
If you are packing a child's lunchbox then check the food rules and regulations at their school. Most schools don't allow nuts so check and see if low FODMAP seeds and seed butters are an acceptable alternative.
Final Thoughts
Hopefully these delicious low FODMAP lunchbox fillers will help get you going! However, if you are still feeling stuck for tasty low FODMAP ideas make sure you check out our low FODMAP meal plans in our FODMAP Made Easy programme.