Another year is done and dusted and I'm excited to see what 2018 brings…. Instead of setting unrealistic goals like quitting sugar or going to the gym each day, this year I'm focusing on developing some healthy habits. Here are my New Year's resolutions to create a happy low FODMAP year:
1. Make room for regular treats
I might be on a low FODMAP diet but that doesn't mean I can't have treat food every now and then! Treat food is important for my soul and I love the indulgence of having something absolutely yummy every now and then. This means I am giving myself permission to have regular low FODMAP treats. I can't wait to get into the kitchen and try some new baking recipes (and I'm keeping a supply of low FODMAP brownie in the freezer for emergencies). I know giving myself permission to have regular treats will also help reduce binge eating which can only be a good thing.
2. Let the perfectionism go (just a little bit)
I'm starting to realize that life isn't all about being perfect (yes – I know I'm a slow learner). Most people don't notice if something isn't 100% correct and when it comes to the low FODMAP diet no one is ever perfect all the time. It's okay to make mistakes, fall off the wagon and not give 100% all the time. Sometimes okay is good enough. Letting go of perfectionism helps reduce stress, free up time and can liberate your life. If you join me with this resolution, then you might find it helps reduce stress based IBS symptoms too.
3. Laugh more
I tend to take life a little bit too seriously, so this year I am giving myself permission to laugh more, go on adventures and spend quality time with my friends. No matter how unwell I am there is always something to smile about in every day… even if it's just the neighbour's cat chasing worms in our garden.
4. Do yoga
I'm not committing to hour and half yoga classes multiple times a week because when you have IBS that is kinda terrifying… I'm never going to be able to hold my farts in for that long, especially when asked to do a downward dog! Instead I am committing to doing 20 minutes of yoga every second day in the comfort of my own home. Not only does yoga help me feel calmer and more in control but yoga has also been shown to help reduce IBS symptoms.
5. Embrace more food options
Food intolerances change with time and I'm looking forward to reintroducing more high FODMAP foods to see what I can sneak back into my modified low FODMAP diet. I'm also excited about exploring newly tested low FODMAP foods and creating some epic new recipes. If you are struggling to find your low FODMAP food inspiration then make sure you follow me on Facebook where I share my favourite recipes and those from other low FODMAP bloggers.
6. Say no more often.
You have probably noticed from this list that I'm a type A personality who likes to people please. This isn't always a good thing as I tend to overload my schedule and not leave enough time for self-care. This year I am going to be more selective with what I say yes to, and say no to activities that don't bring joy or fulfilment into my life.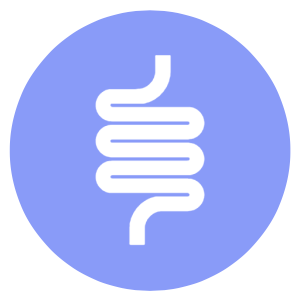 Are you ready to take control of your gut symptoms?
No thanks, my gut is perfect.
7. Plan experiences not café trips
Café trips can be a tad disappointing while on the low FODMAP diet. This year rather than planning café dates with friends we will be embarking upon mini adventures. These aren't going to be expensive, instead we will be checking out local nature walks, free community events and taking simple low FODMAP picnics to the park.
8. Social media clean out
I have Facebook 'friends' who fill my social media feed with negativity and leave me wondering what I'm doing with my life. This year I'm having a social media dung out so to speak. Anyone (or page) that I follow that does not bring me joy, inspire me, or intellectually challenge me will be unfollowed so I can create a more pleasant social media experience. I'm also scheduling regular time out from social media so I can recharge and focus on connecting with people in person.
Final Thoughts
There you have it! Those are my eight healthy habits that I am planning on establishing in 2018 to create a happy low FODMAP year. What New Year resolutions are you working on?