Valentine's Day is almost here. If you are like me then you might be a tad unorganized… and haven't yet got around to planning your date. That's okay! Here are my favourite low FODMAP date ideas that won't break the bank and need minimal planning.
8 Low FODMAP Date Ideas
1. B.Y.O picnic.
If the weather is nice, pack up a picnic and head to your closest nature reserve or fun hang out spot!
Here are some of my favouite picnic basket fillers: plain rice crackers with homemade pesto (no garlic), smoked chicken salad (lettuce, a few cherry tomatoes, smoked chicken, cucumber, and a small serve of red capsicum with a garlic infused mayonnaise), smoked salmon with camembert, coconut yoghurt with maple syrup and blueberries for dessert, wine or low FODMAP ginger beer.
2. Have breakfast for dinner!
The stress of having to cook a fancy low FODMAP meal for a special date can get a bit much. The good news is everyone loves breakfast foods so get together and have some fun in the kitchen whipping up a batch of delicious French toast or fluffy pancakes!
3. Go for a hike.
Who said dates have to be all about food? All of my best date memories are from adventures, not sitting in fancy restaurants. So get googling and go for a short hike in a local nature reserve. You get bonus points here if you also pack your date some low FODMAP snacks.
4. Pretend to be a tourist.
Sometimes we forget what our local town has on offer so take an afternoon and pretend to be a tourist. Go and explore local historic sites, markets and coffee bars (that's right coffee is still on the menu just make sure you choose lactose free or almond milk).
5. Watch the sunset.
This might sound corny but there is something so peaceful and romantic about watching the sunset with a loved one. Why not bring along a bottle of wine and your favourite low FODMAP snack like rice crackers and cheese.
6. Play truth or dare.
This old school game is the perfect way to spice things up with your date. It takes the pressure off maintaining a conversation and is a fun way to learn some new facts about your date. Plus, if your date is going well you can always dare them to kiss you at the end of the night.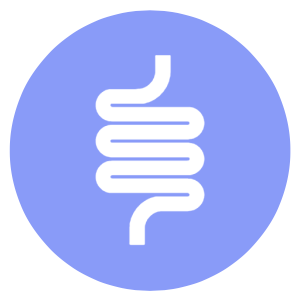 Are you ready to take control of your gut symptoms?
No thanks, my gut is perfect.
7. Going bowling, play pool or try rock climbing.
Pick an activity you can enjoy together. It's the perfect way to bond with your date and have a few laughs too.
8. Romantic Dinner Date
If you like to keep things old school with a romantic dinner date then go ahead. Just remember if you or your date are on the low FODMAP diet, then it's a good idea to plan ahead. Check out our low FODMAP eating out guide and our low FODMAP sushi guide for tips.
Final Thoughts
Happy Valentine's Day everyone! I hope you have a wonderful day with your date. Just remember that there are plenty of low FODMAP date ideas and not all of them have to revolve around food. So get out there, have an adventure and create some magical memories.