Christmas is a stressful time! There are parties, presents and family members that all need to be organised. However there are a few simple tips to help you de-stress and create a happy low FODMAP Christmas.
Countdown To Christmas
Plan your meals over the next couple of weeks. Spend a couple of hours in the kitchen and prepare some low FODMAP meals to pop into the freezer. Meals that freeze well include soups, cottage pie, and slow cooked stews. Otherwise plan meals that are quick and easy to throw together like light salads, veggie packed stir-fries, omelettes, or simple salmon, eggs and spinach on toast.
Eat regularly. Just because you are caught up in the Christmas rush that doesn't mean you can skip meals. The lead up to Christmas is a prime time to catch coughs, colds, and flu. Help protect yourself by eating plenty of low FODMAP fruit and vegetables that are high in vitamin C. Foods naturally high in vitamin C include oranges, red peppers (capsicum), kiwifruit, low FODMAP berries and tomatoes – check the Monash University FODMAP Diet App for serving size information.
Don't leave Christmas shopping till the last minute. De-stress by hitting the shops as soon as possible. To avoid aimless wandering make sure you make a detailed list of whom you need to buy for and what you need to buy. This will help you stay on budget and speed up shopping. Avoid snacking on high FODMAP foods by taking a water bottle and some low FODMAP snacks with you. These could include low FODMAP nuts or a piece of low FODMAP fruit.
Plan your Christmas Day menu. De-stress the kitchen by planning a simple but delicious low FODMAP Christmas menu. Plan your recipes early. In my family we plan two different meats, two simple salads, two side dishes (like baby potatoes or green beans), and a delicious cranberry sauce that can be made ahead of time. There is no need to go overboard on the desserts. Plan two desserts (like low FODMAP brownie or pumpkin pie) that can be made a day or two ahead. Throw in a low FODMAP fruit salad if you need an additional dessert. Some roasted meats like rolled pork roasts can be made the day before and warmed on the day. Don't be afraid to delegate! Salads and side dishes are easy to delegate – give other family members a list of safe ingredients they can use.
Drink sensibly. While this might sound boring your body will thank you for it! Alcohol is a gut irritant and can cause irritable bowel syndrome (IBS) symptoms. Also some alcohols are high FODMAP. For more information check out my guide to low FODMAP alcohol. To slow down your alcohol consumption at parties alternate your alcoholic beverages with chilled water in a wine glass. Had too many drinks the night before? Skip the greasy fried food (which can be another IBS trigger) and opt for poached eggs on gluten free toast instead and don't forget the water!
Don't forget to exercise & get some sunlight. Exercise and sunlight both help improve our moods and relieve stress. Even 10 minutes of exercise can be beneficial so squeeze in a power walk on your lunch break.

Get enough sleep.

Missing out on a few hours of sleep can increase your stress levels and lead to mental exhaustion. In the lead up to Christmas try to skip the late night TV shows and opt for an early night instead.
Food Planning For Christmas Day
Preparing food early can help de-stress Christmas Day and let you enjoy the moment. Here is a brief timeline to give you some ideas. Make sure you plan your timeline using your chosen low FODMAP recipes.
2 to 3 Days Before Christmas
Complete the Christmas grocery shopping
Make the cranberry sauce
Make the pastry base for any dessert pies and pop it in the fridge (cook it the day before)
Make the brownie and pop it in the fridge or freezer
Bake Christmas cookies
1 Day Before Christmas
Cook the rolled pork roast if using (then store in the fridge)
Make the dessert pies
Peel and cut your potatoes – keep them in a water filled container over night to stop them browning.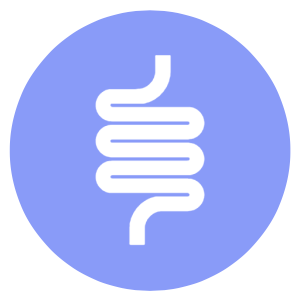 Are you ready to take control of your gut symptoms?
No thanks, my gut is perfect.
Christmas Day
Make the salads (including the fruit salad but don't add the common banana until serving)
Cook meat dishes (work backwards from the time you want to serve to figure out when you need to put them in the oven)
Make the gravy using pan juices & cornflour/corn starch
Cook your side dishes
Enjoy!
Final Thoughts
Planning really is the key to a happy low FODMAP Christmas! I hope you have a wonderful festive season. Feel free to comment below with your favourite low FODMAP Christmas tips.
Image credit: Aleksey Sagitov/Shutterstock.com