Food anxiety while travelling can be a challenge to manage, especially if you are flying and can't take your own food with you. With the help of online grocery shopping you can get prepared early, and organise a food package to be delivered on arrival. This can help reduce stress, as you will have access to your favourite foods without having to navigate a strange supermarket!
Basics For Your Basket
Gluten free bread (check for high FODMAP ingredients) & your favourite spread (strawberry jam, peanut butter, vegemite).
Lactose free milk or low FODMAP milk alternative
Lactose free yoghurt (check for added high FODMAP ingredients)
Low FODMAP cereal
Favourite low FODMAP beverage (hot chocolate powder, tea, coffee)
Low FODMAP snacks (popcorn, plain chips, pretzels, rice cakes or crackers, or low FODMAP muesli bar).
Some low FODMAP fruit: common bananas (firm – no brown spots), oranges, mandarins, blueberries, strawberries, raspberries, grapes, kiwifruit, pineapple. Check the Monash University Low FODMAP App for serving size information.
Pantry Staples (If you or your host are cooking)
Gluten free all purpose flour (use to thicken sauces or make homemade baking)
Low FODMAP stock (chicken or vegetable)
Garlic infused oil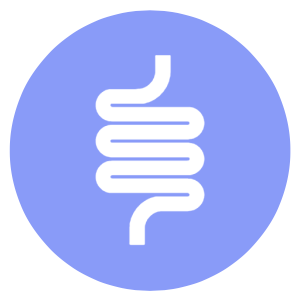 Are you ready to take control of your gut symptoms?
No thanks, my gut is perfect.
Leek or spring onion (only use the green tips or leaves of both)
Low FODMAP sweetener: sugar (brown, white, raw), pure maple syrup or rice malt syrup
Final Thoughts
If you are staying with friends and family, make sure you warn them about the low FODMAP diet first. If you educate your hosts about why you need the low FODMAP diet, and also help them prepare for your arrival, then it will reduce friction and help you enjoy your holiday more. Accredited practising dietitian, Joanna Baker has an awesome low FODMAP shopping list you can send in advance to help your host stock their pantry. In the meantime, check out what supermarkets offer grocery delivery where you will be staying and start organising your grocery basket!
Other useful links: