Whether you LOVE it or hate it avocado is an adored food for many… and losing avocado when starting the low FODMAP diet can be soul destroying – believe me, I've been there. Some of us might be inadvertently missing out on a favourite food when there's no need. This brings us to the question is do you really need to give up avocado during the low FODMAP diet? Let's take a look at the ins and outs of avocado and the low FODMAP diet.
Is Avocado Low FODMAP?
The answer is it's complicated! Whether something is high FODMAP or low FODMAP depends entirely on threshold levels. If a serve is below a certain FODMAP cut off level then it's low FODMAP and if the serve is above the cut off level then it becomes high FODMAP.
Avocado has low FODMAP, moderate FODMAP and high FODMAP serving sizes. Overall it's generally rated high FODMAP for sorbitol… BUT if you are in the first phase of the low FODMAP diet you can enjoy a small 30g or 2 tablespoon serving (you will need to watch your portion size though and use 15ml tablespoon measure). 
If you're eating out and avocado ends up in your salad then that's okay. Just enjoy a couple of mouthfuls and leave the rest on the plate.
For more portion size information make sure you check out the Monash University Low FODMAP App.
Are multiple low FODMAP serves of avocado on the same day okay?
 During the first phase of the low FODMAP diet, the general rule of thumb is to leave at least 2 to 3 hours between each serve to avoid FODMAP stacking. Also check that the other foods you combine your avocado with don't become high FODMAP for sorbitol. If you are concerned try having just one serve of avocado per day or one serve in the morning and your next serve in the evening.
Don't waste your avocado
You won't be able to demolish an entire avocado in a sitting while on the low FODMAP diet. It'll keep for 1 to 2 days covered in the fridge if you add a good squeeze of lemon to the top (this stops it browning). Alternatively, you can blend it with lemon or lime juice and pop it in the freezer for future use.
4 Ways to Enjoy Avocado On The Low FODMAP Diet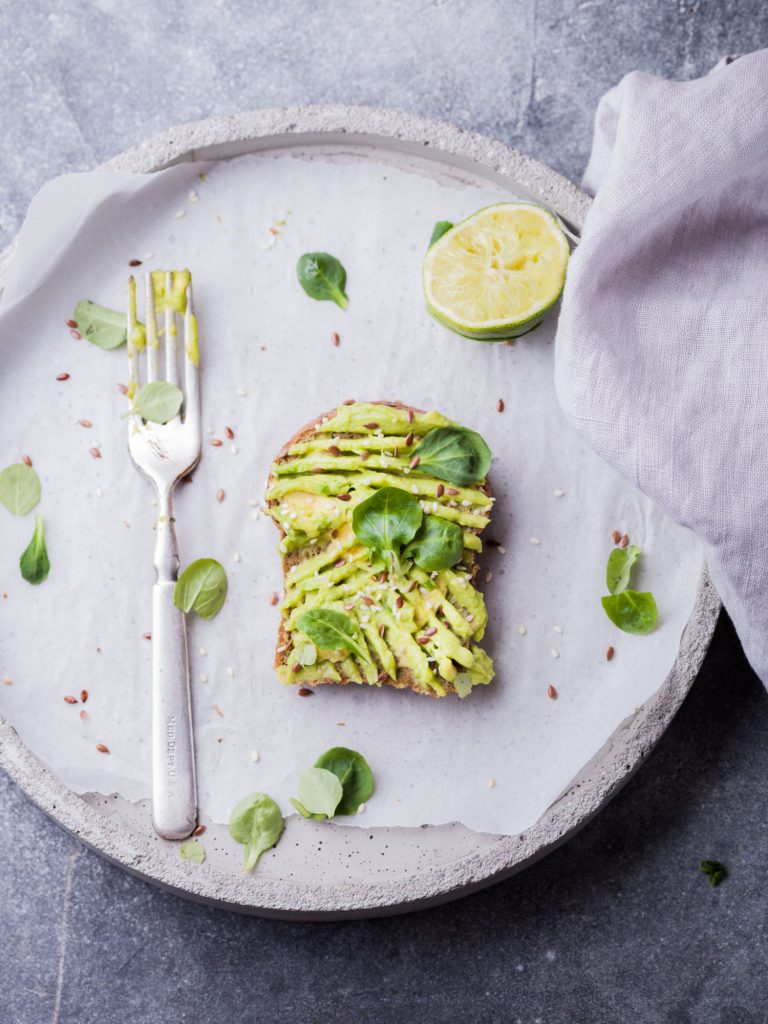 Smashed Avocado On Toast
 You might have thought this classic avocado dish was off the table…. Good news is you can definitely make it low FODMAP! We recommend measuring out your 2 tablespoons of avocado then mixing it with mayonnaise and a squeeze of lemon or lime juice. Top your low FODMAP toast with the smashed avocado then add sliced tomato, an egg or your favourite chopped herbs.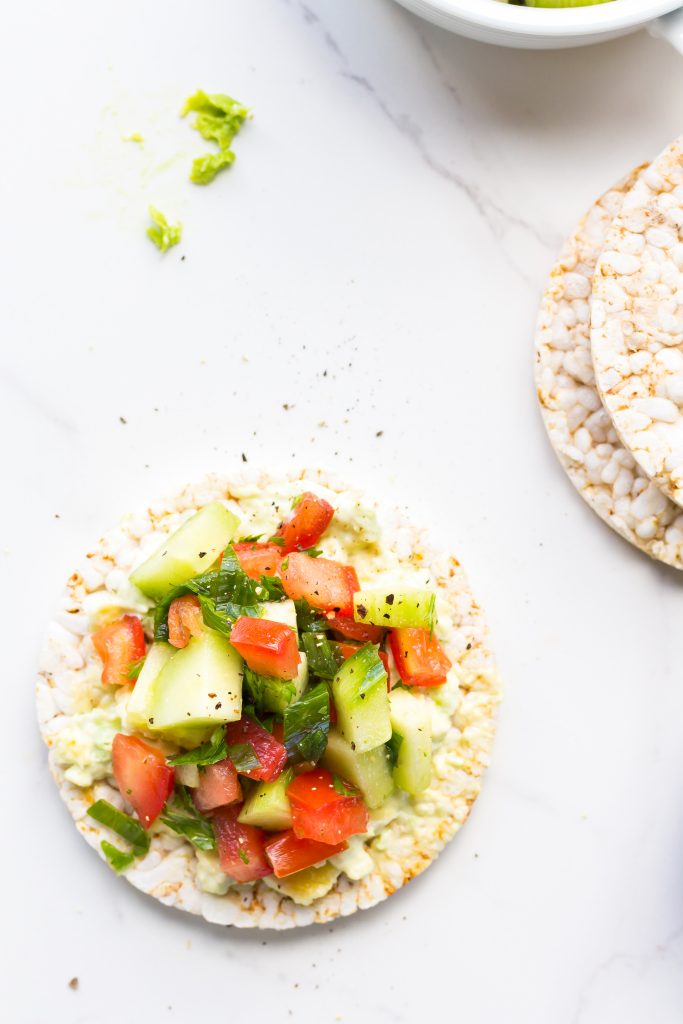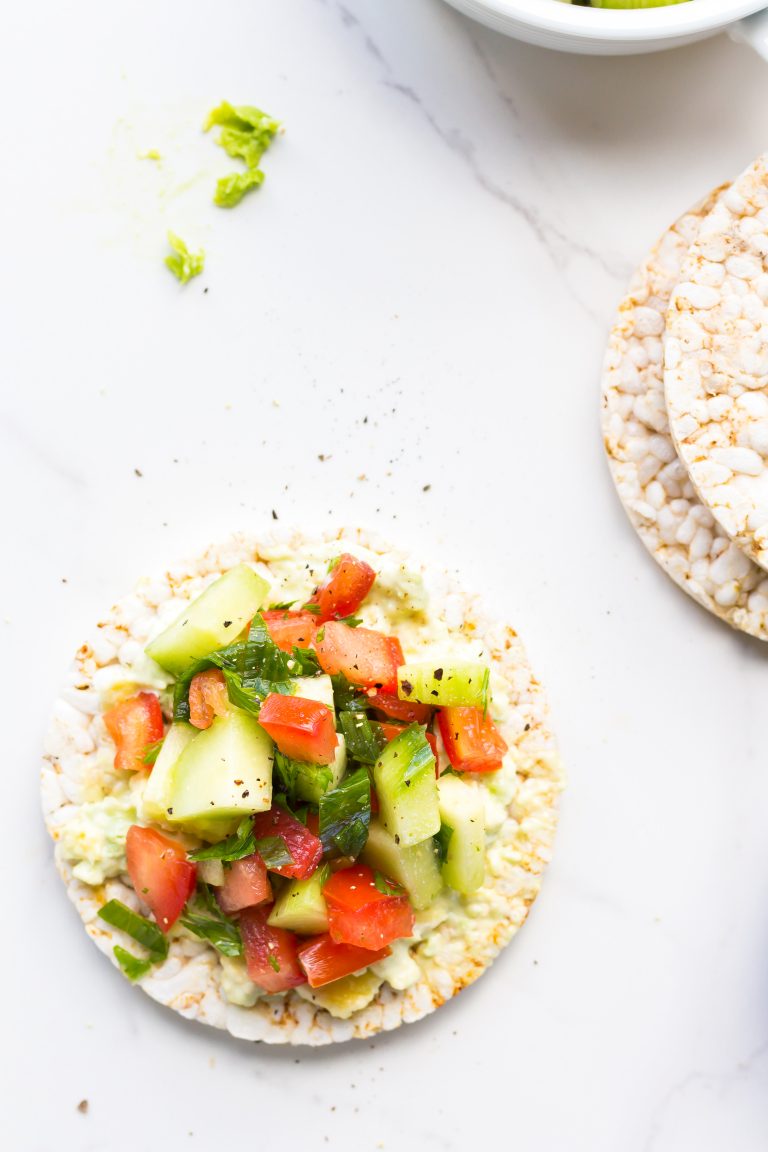 Avocado & Salsa on Rice Cakes
Making fresh low FODMAP salsa is a breeze on the low FODMAP diet… all you need is chopped spring onion tips, diced tomato and cucumber, a sprinkle of fresh coriander/cilantro + a squeeze of lemon juice. This makes the perfect topping for your rice cake! Just spread on your avocado, add the salsa and you're good to go.
Just remember to watch your serving size of avocado and rice cakes.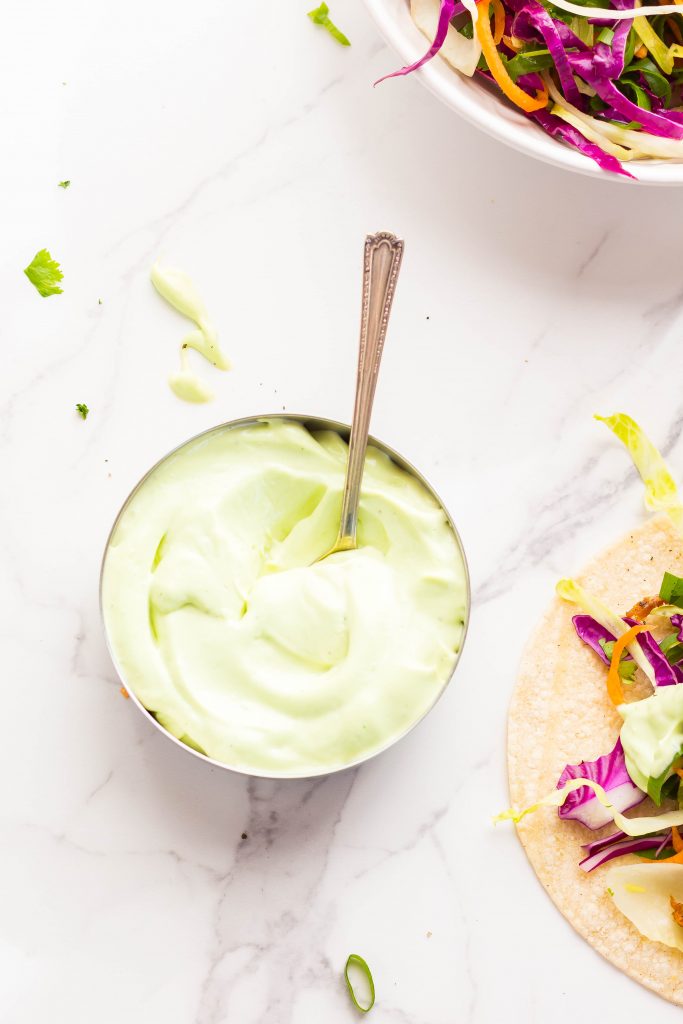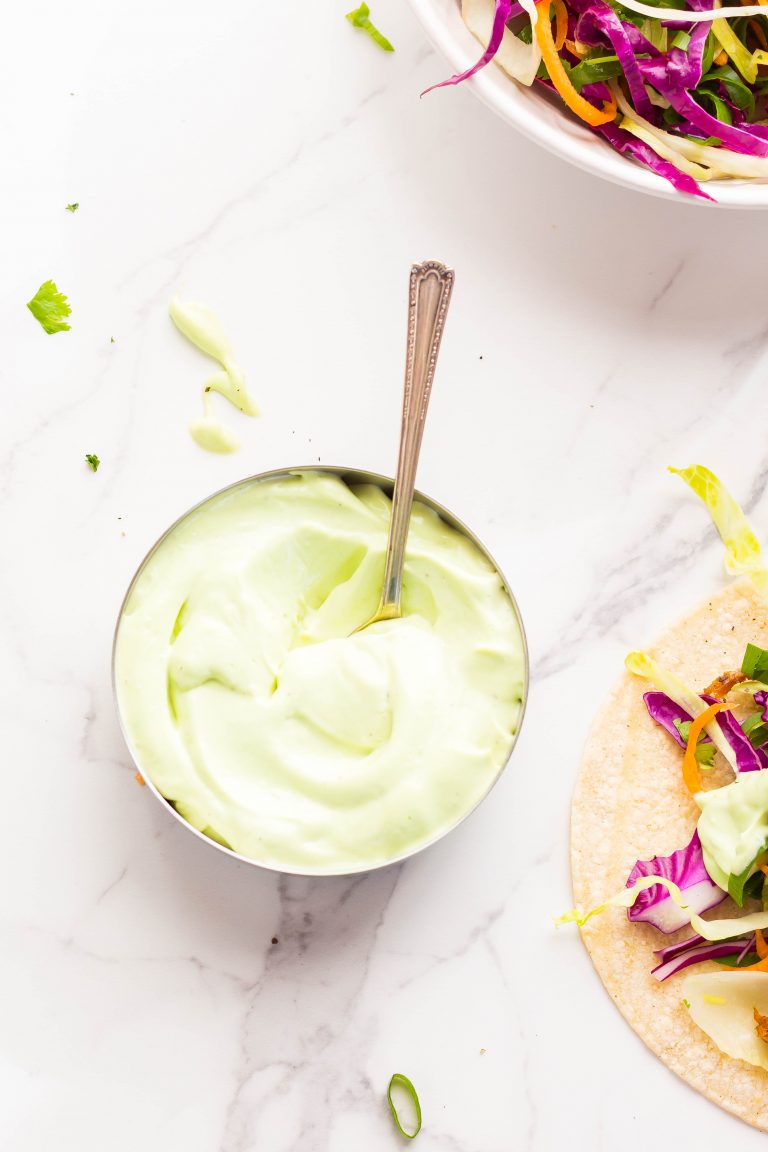 Low FODMAP Avocado Dressing
This dressing is perfect for your favourite salad. It's smooth, it's creamy and it's a little bit tangy. BTW it's amazing on homemade tortillas or as a sour cream alternative on nachos.
This recipe serves six: ½ avocado, 125 ml (1/2 cup) mayonnaise,1 & ½ tbsp fresh lemon juice (plus more to taste), season with salt & pepper, 1/4 tsp white sugar (about a pinch, to taste).
Just blend in a blender until smooth. Store in the fridge.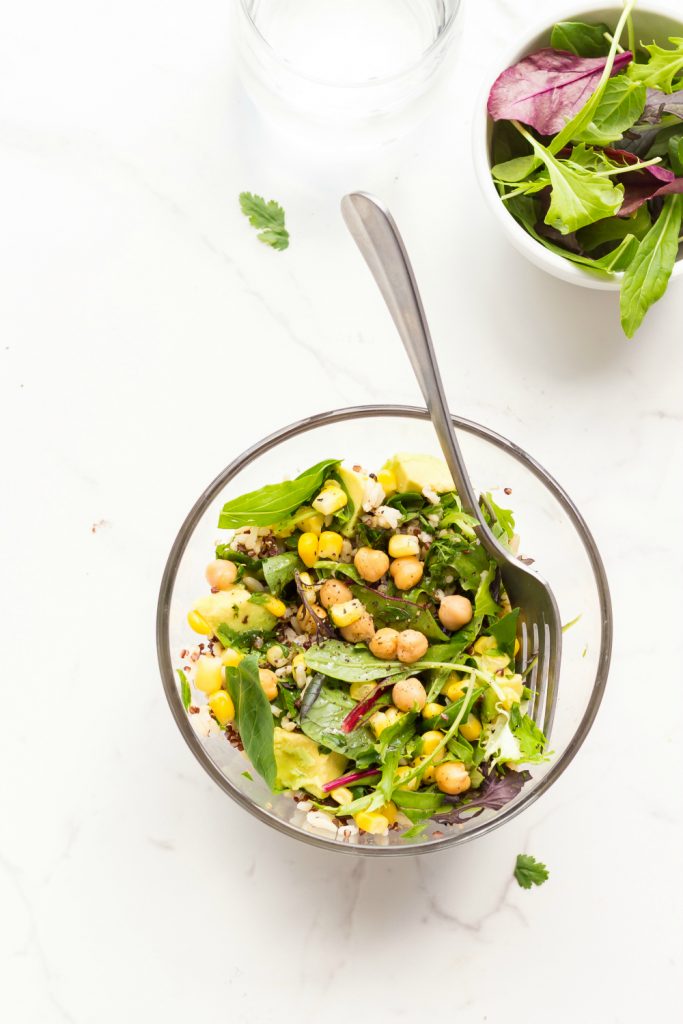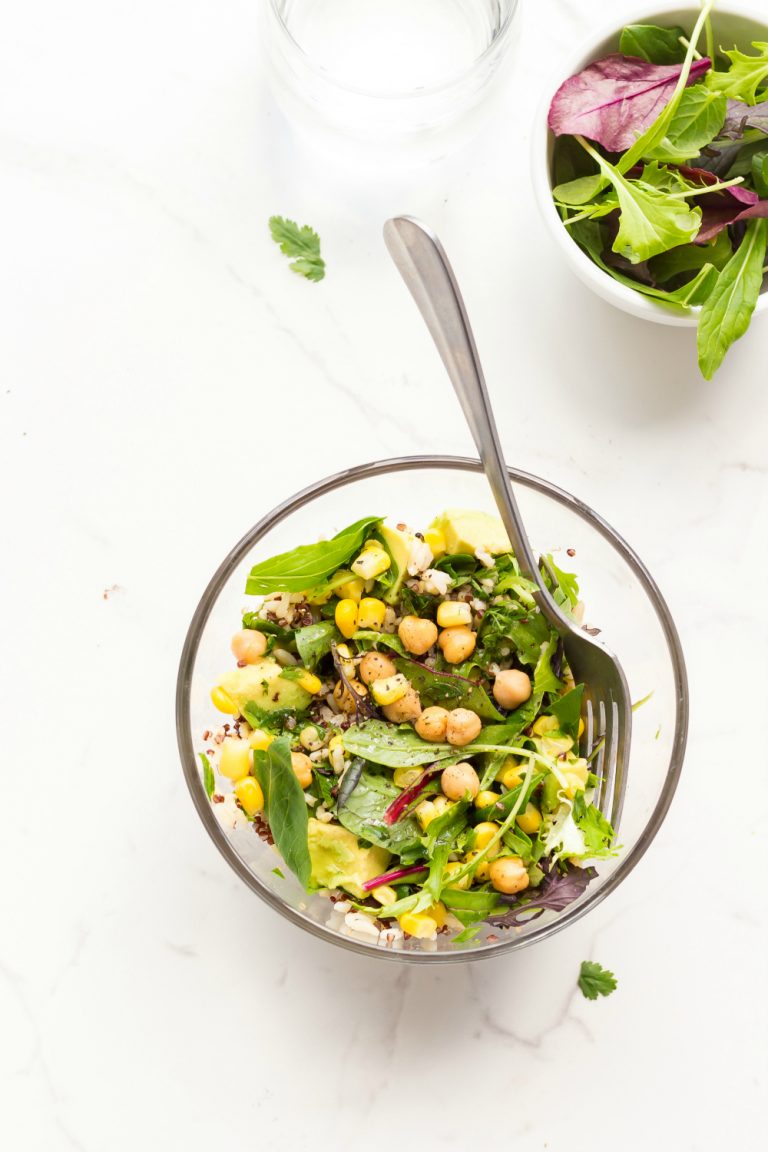 Toss It In Your Salad
Weigh out your avocado serve, cube it and pop it into your favourite salad. We LOVE using it in our Super Speedy Quinoa Salad. PS you can find this recipe in our Recipe Club.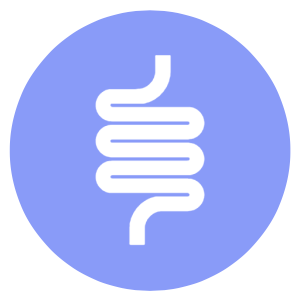 Are you ready to take control of your gut symptoms?
No thanks, my gut is perfect.
Final Thoughts
You don't have to break up with avocado while on the low FODMAP diet. Small serves of avocado are low FODMAP and can be enjoyed, but you will need to be vigilant about your serving size to avoid overdoing the FODMAPs. Don't forget that you might be able to bring avocado back in larger serves once you've completed your sorbitol challenge. Happy eating everyone!
Join FODMAP Made Easy
It's time to make the low FODMAP diet fun and help you conquer your symptoms fast! Unlock dietitian-reviewed online courses, low FODMAP meal plans, 850+ recipes, expert support and more. We'll guide you through every phase of the low FODMAP diet. Come and join the FODMAP Made Easy programme.