Eek! I'm super excited to announce that my FIRST ever low FODMAP cookbook is now available for purchasing! If you just can't wait till the end of the article to get your hands on The Gut Friendly Cookbook then head here  👉 (PS I'll even sign a copy for you).
This drool-worthy cookbook has been in the makings for a while now and I'm about to tell you a bit about the journey.
Before we get started I have a couple of thank yous to make. I couldn't have done it without accredited practising dietitian, Joanna Baker from Everyday Nutrition who was our expert FODMAP reviewer, or Allergy New Zealand who have endorsed the cookbook as suitable for those with food allergies. Also a big thank you to my Mum, partner Toby, flatmate Tim, the team at Penguin Random House, and everyone else who've been taste testing recipes!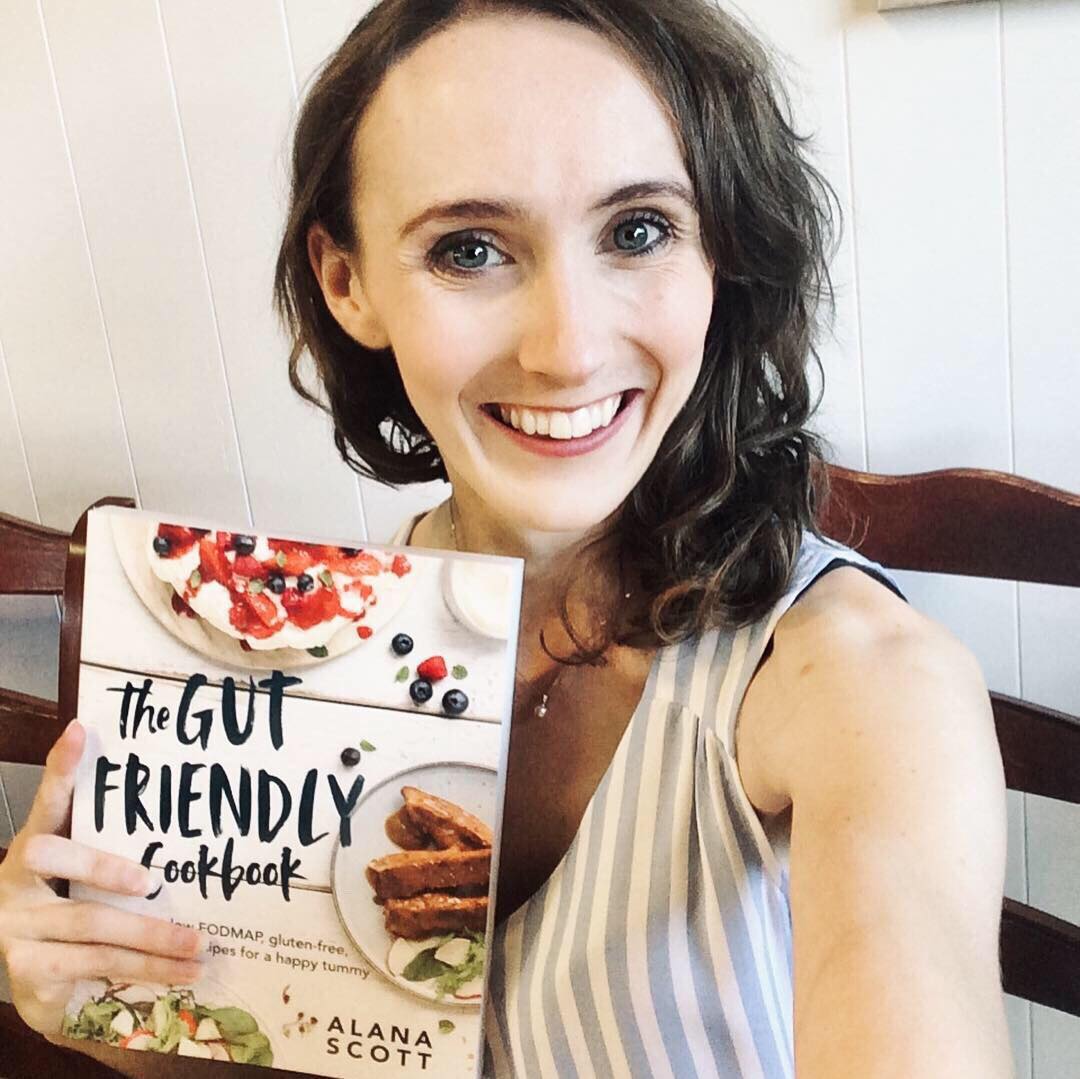 Let's start at the beginning…
I founded alittlebityummy.com based on my own health journey. I became really unwell during my last couple of years at University. I went from the girl sneakily unzipping her jeans in lectures to the girl who felt too unwell to leave the house. Eventually, I was diagnosed with Coeliac Disease and then later Irritable Bowel Syndrome (IBS). I ended up on a gluten-free diet as well as a low FODMAP diet and felt like I'd lost all my favourite foods. I decided I didn't want anyone else to feel like that so I started alittlebityummy.com and got busy in the kitchen.
Before we go any further, here's a quick reminder about what the low FODMAP diet is 👇
In super simple terms the low FODMAP diet is essentially a tool to help people figure out what foods are triggering their gut symptoms. FODMAPs are short-chain fermentable carbohydrates (aka sugars) that are fermented by our gut bacteria, which creates gas and leads to other gut symptoms. These FODMAPs appear in a wide range of foods like onion, garlic, wheat, stone fruit, mushrooms, sweet potato… you get the idea! If your doctor thinks the FODMAP diet is right for you then you follow it strictly for 2 to 6 weeks with the help of a dietitian, and then test each of the FODMAP groups to see which ones are causing issues. Next you bring the FODMAPs you tolerate well, back into your diet.
Why did I write The Gut Friendly Cookbook?
'Cos you guys asked me to! The Gut Friendly Cookbook is a collection of my favourite recipes. These are recipes that are adored by my friends, family, and you! I also really wanted you to have a physical takeaway that you could take into the kitchen with you while you cook. It's specifically designed to have gluten-free, low FODMAP and allergy-friendly options, and it's perfect for those with food intolerances/allergies, or it can be a lovely cookbook just to have in your collection! PS Don't forget to give it to your relatives who think you're a "picky" eater as there truly is something in here for everyone.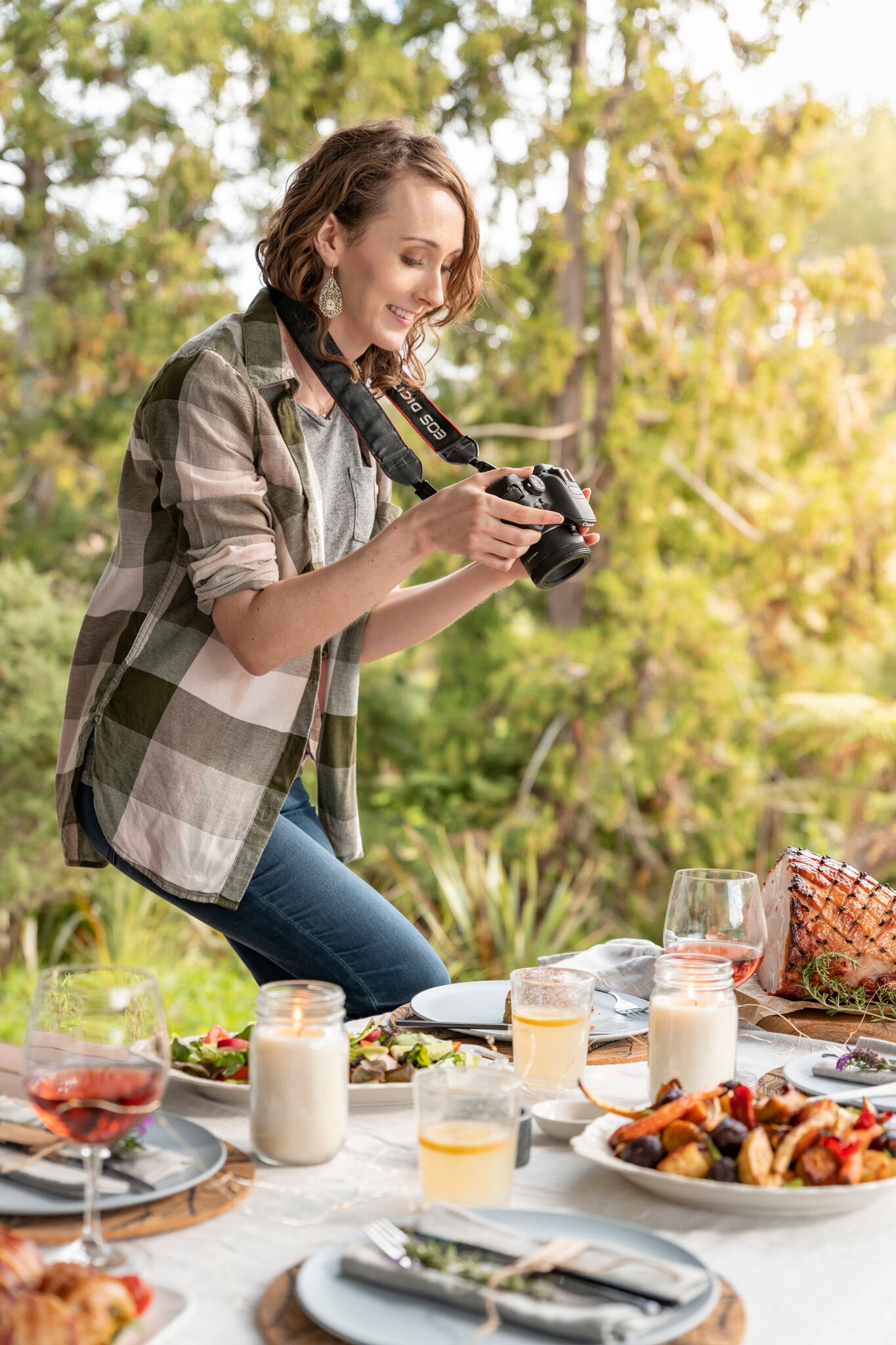 The highs and lows of writing a cookbook…
Oh gosh – I thought I was ready to write a cookbook when I started this project but I was a tad underprepared! A few of the lows would have been setting my oven on fire while cooking the pork loin roast…. my flatmates didn't believe me until they saw the flames in the oven! And the time my camera flipped off the table when I was taking an overhead food shot. I almost died when that happened but luckily the camera survived. One of the highs was seeing my food photography improve. Despite all the blood, sweat, and tears (literally), I'm incredibly proud of how the final cookbook came together and I can't wait to share it with you.
What are my favourite recipes in the cookbook to entertain with?
I ask myself all the tough questions… these recipes are like my babies and I try to love them all equally! I think it would have to be my sweet orange chicken wings. They are sticky, and moist and oh so delicious. These are always a crowd pleaser even though they are a little bit messy to eat.
As a dessert then it would have to be the Berry Nice Pavlova! As a Kiwi, you really can't beat a good pavlova….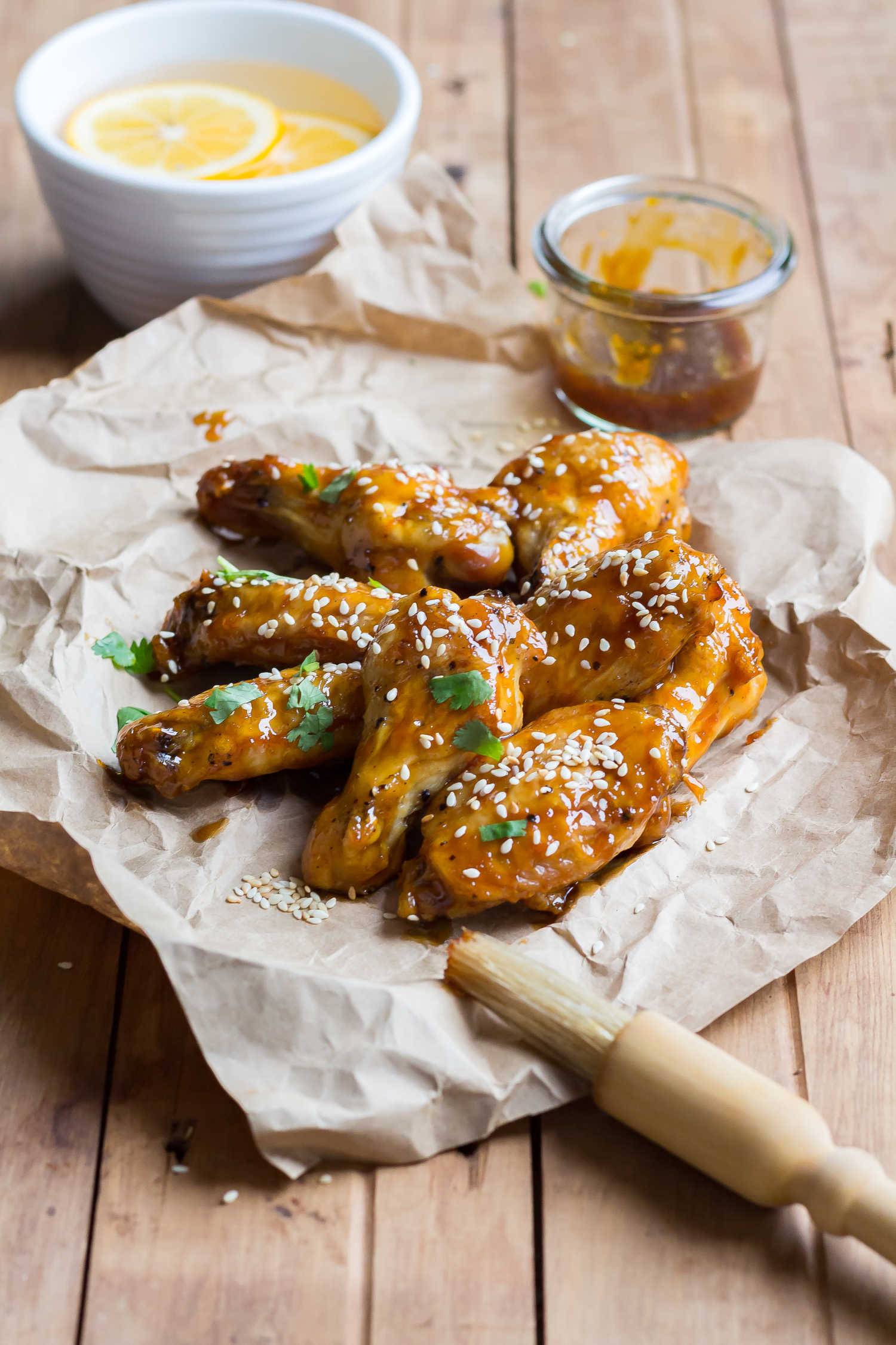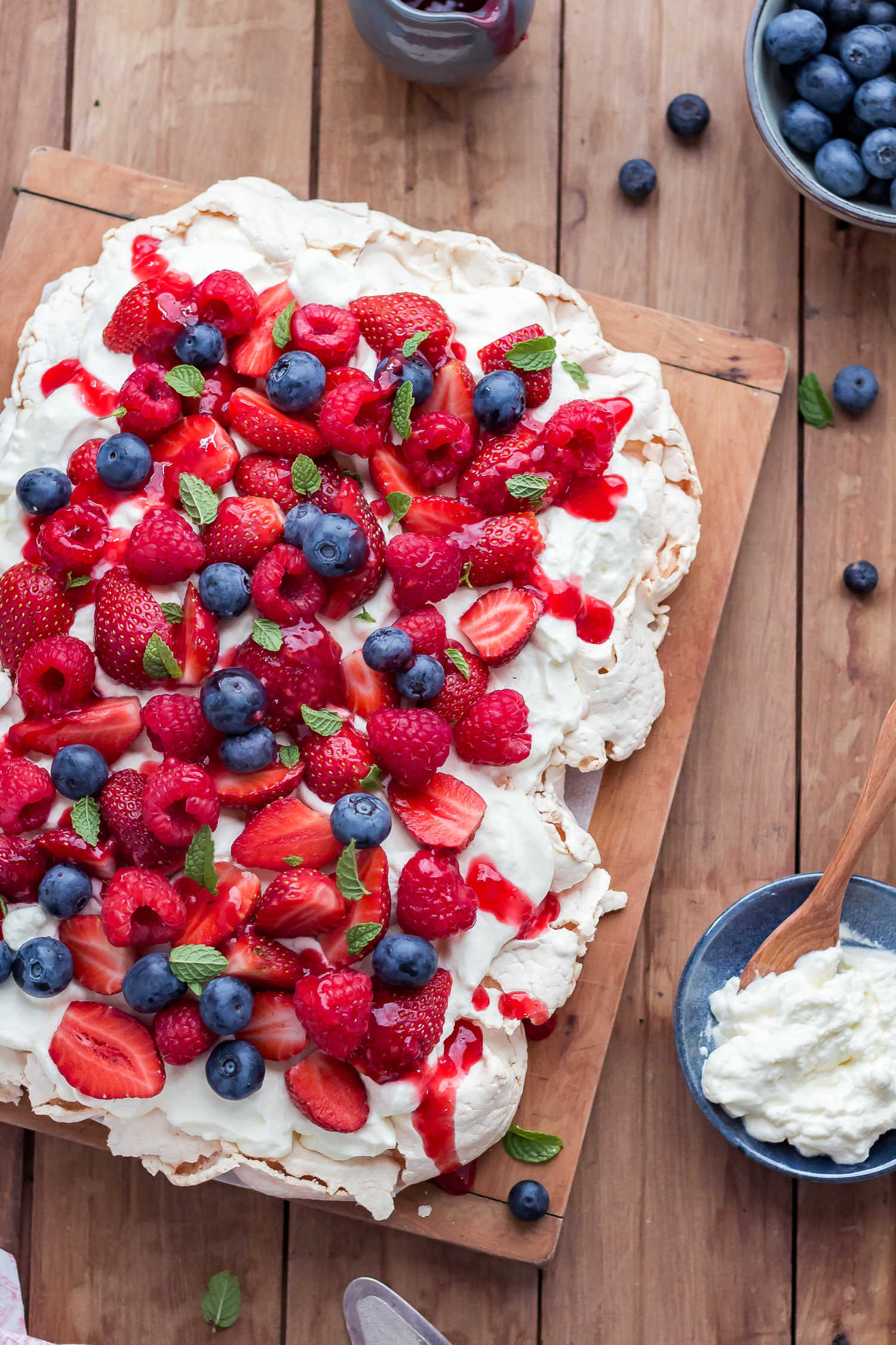 #Funfact – I grew up in a restaurant!
From about the age of four, you could find me helping out in the family restaurant cleaning plates or helping cook food! My most hated job was chopping onions. Growing up in a restaurant environment helped me develop a deep respect for food and gave me the confidence to experiment in the kitchen.
My food love was inspired by a special person…
My Mum! In the restaurant she had a lovely food philosophy – she said: "good food was fresh food and it doesn't need to be complicated". This is a mentality I've woven through The Gut Friendly Cookbook by using lots of fresh veggies and herbs to create good simple food for the home cook.
What was the very first thing you remember cooking?
My first cooking memory is sitting on the kitchen bench with my twin brother (think we were about four…) making packet mix chocolate cupcakes. We got to lick the icing spoon and ended up with most of it on our faces. I also think this may have been where my addiction to chocolate came from… and why it features heavily in The Gut Friendly Cookbook. Did someone say dark chocolate self-saucing pudding?! I need this in my life. Always. 😍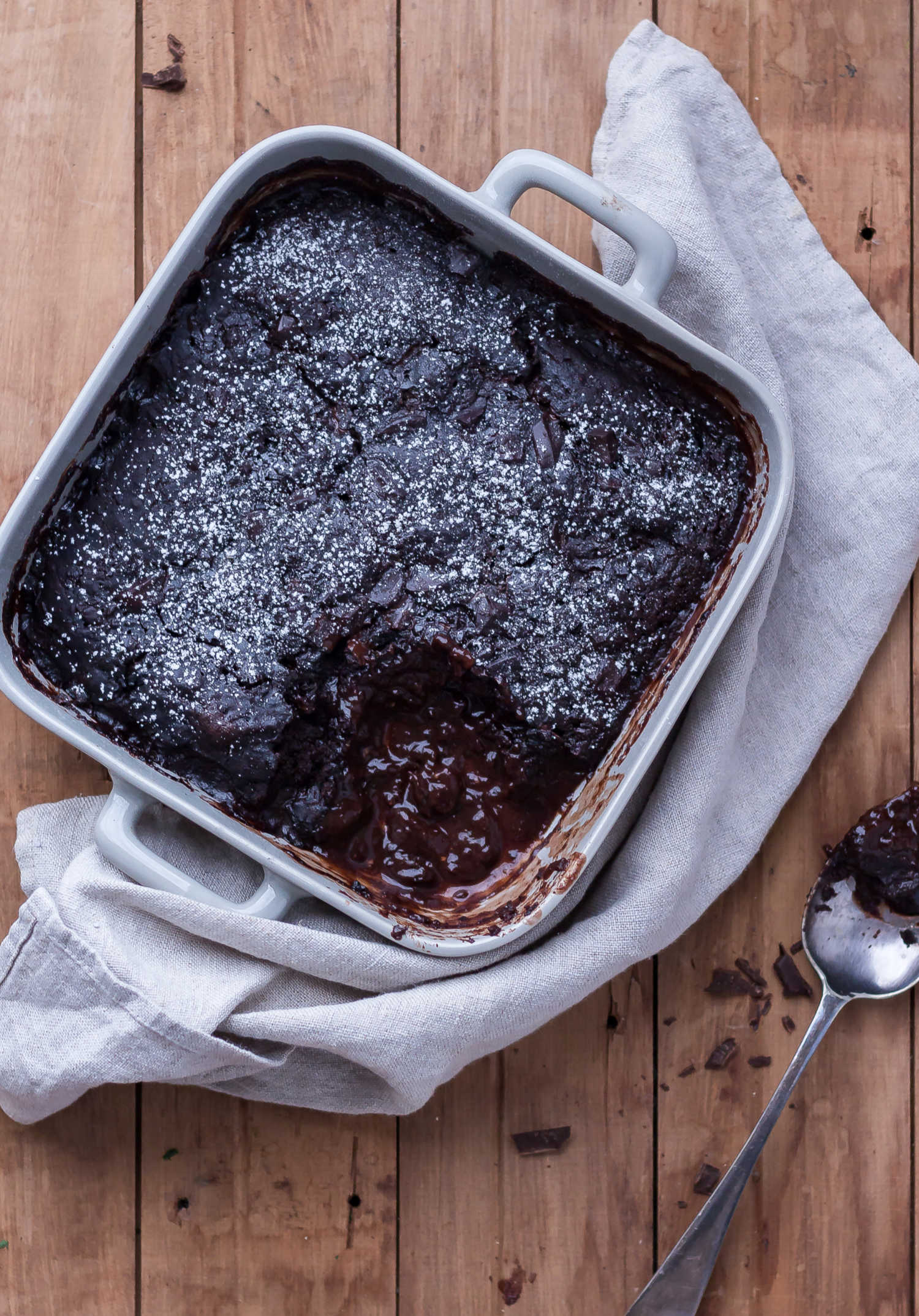 Three things about me that might surprise…
I LOVE dogs. My partner, Toby,

 would say I'm obsessed with them and will happily stop strangers in the street to see if I can pat them (the dog not the human).

I'm a twin. No, we're not telepathic… nor are we identical as he's a boy.
I'm addicted to chicken wings. I could happily eat those every day smothered in sauce.
So there you have it! I'm just a normal girl who had a food dream that I made come true…
I would love to give you some extra love by giving you some AMAZING cookbook perks when you order The Gut Friendly Cookbook (did someone say signed copy, discounts & free e-book?!).
So come and join me on this crazy health journey and grab your dietitian reviewed low FODMAP cookbook now!