While the low FODMAP diet might feel restrictive there are still plenty of condiments you can enjoy. Condiments are also a great way to create tasty low FODMAP recipes. Check out the list below for some inspiration.
1. Mayonnaise (Low or Regular Fat)
Commercially prepared mayonnaise is low FODMAP. The main ingredients for mayonnaise are from egg yolks, lemon juice or vinegar, vegetable oil or olive oil and some times seasoning. Just check that your mayonnaise does not include onion or garlic powder. If 'natural flavours' or 'spices' are listed in the ingredient list then ring or email the manufacturer to find out what they are. Low FODMAP serving size for mayonnaise is 2 tablespoons (2).
  2.  
Soy Sauce
Not all soy products are high FODMAP! Soy sauce is made using fermented soybeans. It is possible that the fermentation process reduces the oligosaccharides in the soybeans, which is why the soy sauce is low FODMAP. Soy sauce is low FODMAP in 2 tablespoon serves (2).
3.  
Worcestershire Sauce
Surprisingly Worcestershire sauce is low FODMAP according to Monash University. Worcestershire sauce is a fermented condiment made from a base of malt vinegar and flavoured with anchovies, molasses, tamarind, onion, garlic, and other seasonings (1). This condiment does contain small amounts onion and garlic, however they are fermented, which might be why the overall level of FODMAPs in the sauce is low. You can read more about the FODMAP content of Worcestershire sauce here. Remember Worcestershire sauce ingredients can vary between countries so you will need to test your tolerance levels. However, the low FODMAP serving size for Worcestershire sauce is 2 tablespoons (2).
4.  
Tamarind paste
Tamarind paste is a sticky sour paste made from tamarind fruit (3). This paste is used a lot in Thai cooking. According to Monash University ½ a tablespoon is a low FODMAP serve (2). Avoid large serves (3 tablespoons) as they contain moderate amounts of fructans (2).
5.  
Miso Paste
Miso paste is a staple in Japanese cooking and is made from fermented soy beans (4). Miso paste is low FODMAP in 12g (2 sachet) serves (2).
6.  
Oyster Sauce
Oyster sauce is (you guessed it) made from oysters or oyster extract, along with sugar and salt (5). This sauce is popular in Vietnamese, Thai, and Cantonese cuisine and goes great in Asian stir-fries. A low FODMAP serving size for oyster sauce is 1 tablespoon, however you want to avoid large servings of 2 tablespoons as this serve contains high levels of fructans (2).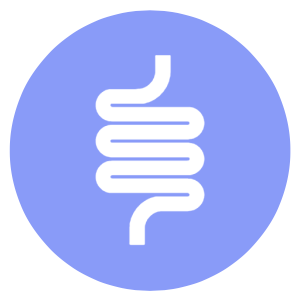 Are you ready to take control of your gut symptoms?
No thanks, my gut is perfect.
7.  Balsamic Vinegar (Watch Serving Size)
Balsamic vinegar is technically rated as a moderate FODMAP. However it does have a safe low FODMAP serving size of 1 tablespoon per person, which is plenty to make a nice salad dressing with. Just remember that larger serves of balsamic vinegar (two tablespoons) moderate levels of fructose (2)
8.  
Mustard
Mustard is a tasty and versatile low FODMAP condiment. Just check that your mustard does not contain garlic and onion or other high FODMAP ingredients (remember onion and garlic can be hidden under 'spices' or 'natural flavours' so check with the manufacturer). The Low FODMAP serving size is 1 tablespoon (2).
Final Thoughts
There are plenty of low FODMAP condiments that you can enjoy while on the low FODMAP diet. Make sure you check out the Monash Low FODMAP app for a complete list.