What Sourdough Breads Are Low FODMAP?
Choosing a low FODMAP bread can be a difficult challenge on the low FODMAP diet, as many contain high FODMAP ingredients like wheat flour, honey, high fructose corn syrup or inulin. Traditional sourdough breads made from wheat, wholemeal wheat, and spelt flours are low FODMAP because they contain reduced levels of fructans (2). This means they can make a great low FODMAP bread option.
Article updated: 20th July 2018
How is traditional sourdough bread made?
The tradition of making sourdough bread is thousands of years old. A culture is made from water and flour, and left to ferment over several days with regular additions of water and flour (3). The culture develops the naturally occurring yeasts and lactobacilli found in the ground grain (3 4). Next this culture is added to the bakers dough. The yeast and bacteria in the culture feast on the carbohydrates in the flour creating gas, which causes the dough to rise slowly and leaven over a prolonged period (5).
Why are some sourdough breads Low FODMAP?
According to Monash University, the levels of fructans (from the oligosaccharide FODMAP group) are reduced during the sourdough fermentation process (1). This is because the yeasts ferment the fructans during the natural leaven process while the bread rises (1). Typically the dough should be allowed to prove for around 12 hours.
What flour bases for sourdough breads are low FODMAP?
Not all sourdough breads are low FODMAP. Some flours are higher in fructans than others, and the fermentation process may not reduce the fructans to a low FODMAP level.
How do you choose a low FODMAP sourdough bread?
Check for high FODMAP sweeteners

.

Always check the ingredient list for high FODMAP sweeteners like honey or high fructose corn syrup (5). In theory, the fermentation process should reduce the FODMAP levels in the sweeteners, but it is unclear by how much. If a high FODMAP sweetener has been used, check that the label says zero residual sugar, or avoid the sourdough bread (5).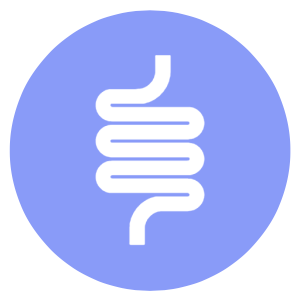 Are you ready to take control of your gut symptoms?
No thanks, my gut is perfect.
Ask your local bakery if they use a slow leavening process for their sourdough bread. Otherwise, ring the manufacturer and ask about their bread making process.
If you don't tolerate one brand of sourdough bread, try a different brand
Note on Yeast
Previously it was suggested that adding yeast (additional to the sourdough starter) to sourdough bread could mean it has a higher FODMAP level as it might take less time to prove. However, this hypothesis is not supported by evidence and we have low FODMAP certified sourdough bread that contains added yeast. Additionally, yeast itself is low FODMAP. This means we do not need to worry about added yeast. Just focus on choosing a traditional wheat or spelt sourdough bread and test your tolerance to it.
This section was updated on 20th July 2018.
Final Thoughts
Sourdough bread can be a tasty addition to the low FODMAP diet! However, you need to check that it is made from white, wholemeal wheat, or spelt flour and that it is made using a traditional sourdough bread process. Also, remember to keep an eye on your portion sizes.
More Tools to Help
We know that taming your gut symptoms can be challenging but we're here to help! We can support you through your journey from starting the low FODMAP diet to reintroducing FODMAPs and finding your food freedom in our FODMAP Made Easy programme.
Explore our 850+ delicious low FODMAP recipes, plan your meals with our weekly meal plans, track your symptoms, and get extensive help for all the stages of the low FODMAP diet through our e-courses. All our resources are dietitian reviewed. So what are you waiting for? Come and join us in the FODMAP Made Easy programme!