Well done on surviving the first phase of the low FODMAP diet! Hopefully, your gut is now mostly calm and you know that low FODMAP foods can help you settle your symptoms. That means it is now time to regain your food freedom and tackle the FODMAP reintroduction phase to help you identify your trigger foods.
If it still feels like your gut has a vendetta against you, then it's time to talk to a dietitian and to troubleshoot with these strategies before you attempt the reintroduction phase.
Please note that this article does not replace the advice or expertise of a registered dietitian, who specialises in the low FODMAP diet. A dietitian can help tailor FODMAP challenges to suit your lifestyle and medical needs (1 2 3).
What is the FODMAP reintroduction phase?
The goal of the FODMAP reintroduction phase is to find out what FODMAPs trigger your gut symptoms through a series of food challenges (1 2).  This process is also often referred to as finding your tolerance level for a FODMAP group.
Remember that FODMAP is an acronym that represents four different types of fermentable sugars. Each week during the reintroduction phase you choose one of the FODMAP groups to challenge and then you eat a food from that group over a 3 day period, each day increasing the amount of the challenge food you eat (1  2)
During each challenge you monitor your gut symptoms to see how well you tolerate the FODMAP group.
You will discover what FODMAP groups you can eat freely, which ones you might need to enjoy in small serves, and which FODMAPs you need to limit most of the time to keep your gut settled.
The good news is that most people find they have a tolerance level for most FODMAP groups and create a flexible long term diet that contains a variety of high and low FODMAP foods.
The FODMAP reintroduction phase can also be called the FODMAP challenge phase.
SUMMARY
The FODMAP reintroduction phase can also be called the FODMAP challenge phase and it is a series of food challenges that helps you identify which of the FODMAP groups are triggering your gut symptoms.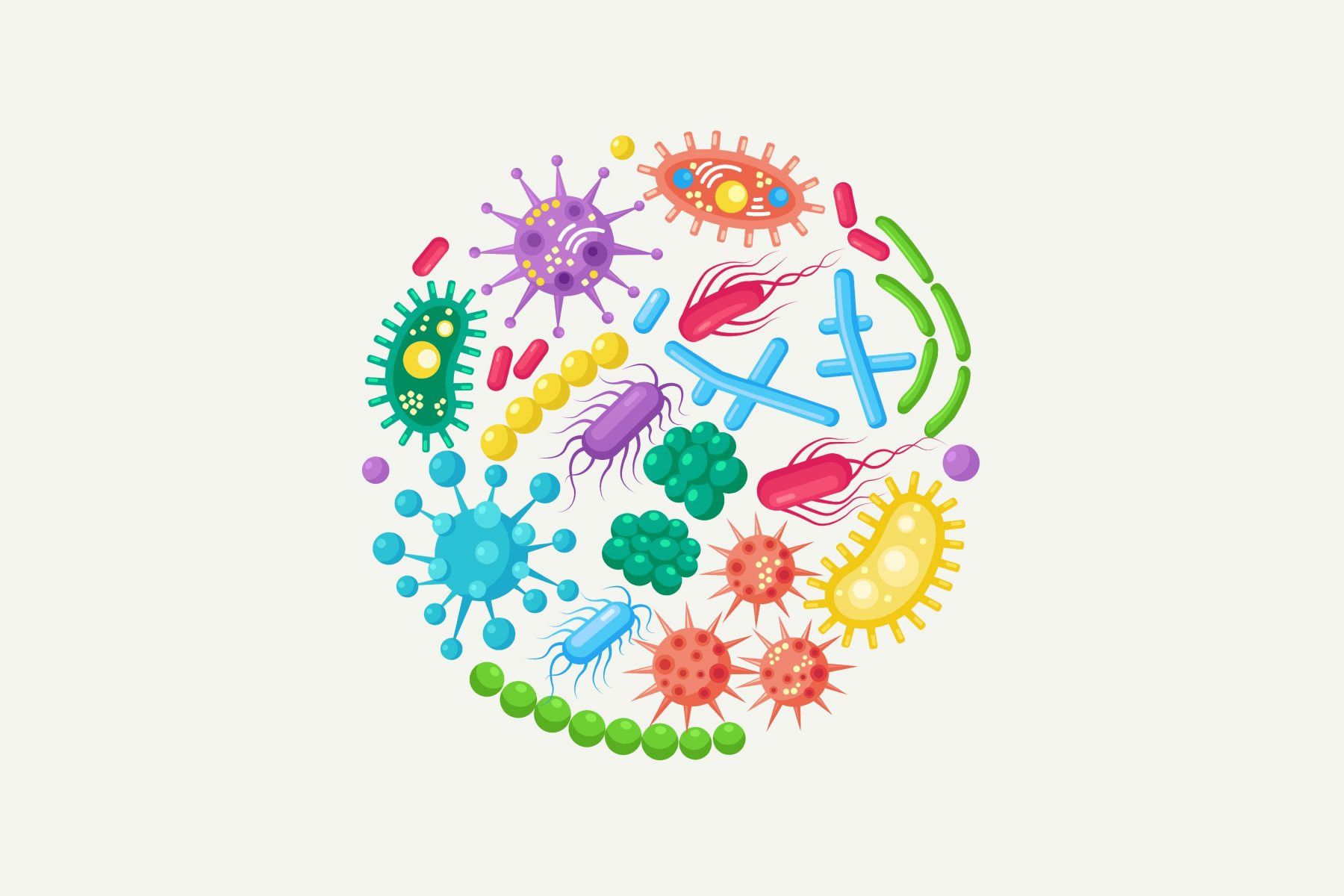 Why Should You Challenge And Reintroduce FODMAPs?
Now if you are feeling awesome on the low FODMAP diet, then you might be wondering why you need to do your FODMAP challenges. Surely it would just be easier to stay on the low FODMAP diet forever, right? BUT figuring out exactly what your gut triggers are and which FODMAP groups you can bring back into your diet is really important.
Our gut bacteria love to feast on high FODMAP foods. Many FODMAPs act like prebiotics and have a positive effect on our gut health (1 2 3). This means restricting FODMAPs long term could have a negative impact on your gut health and your overall health.
The low FODMAP diet is also restrictive and socially isolating, as it can be very difficult to eat out or attend social events while only eating low FODMAP foods. With your new found food freedom you will be able to enjoy a wider range of foods which makes socialising easier.
Additionally, your overall long term health and wellbeing can be affected by a strict low FODMAP diet. Reintroducing some high FODMAP foods increases the variety of your diet, and helps it remain nutritionally adequate in the long term.
SUMMARY
Reintroducing some high FODMAP foods can help you support your gut health, make socialising easier and keep your diet nutritionally adequate.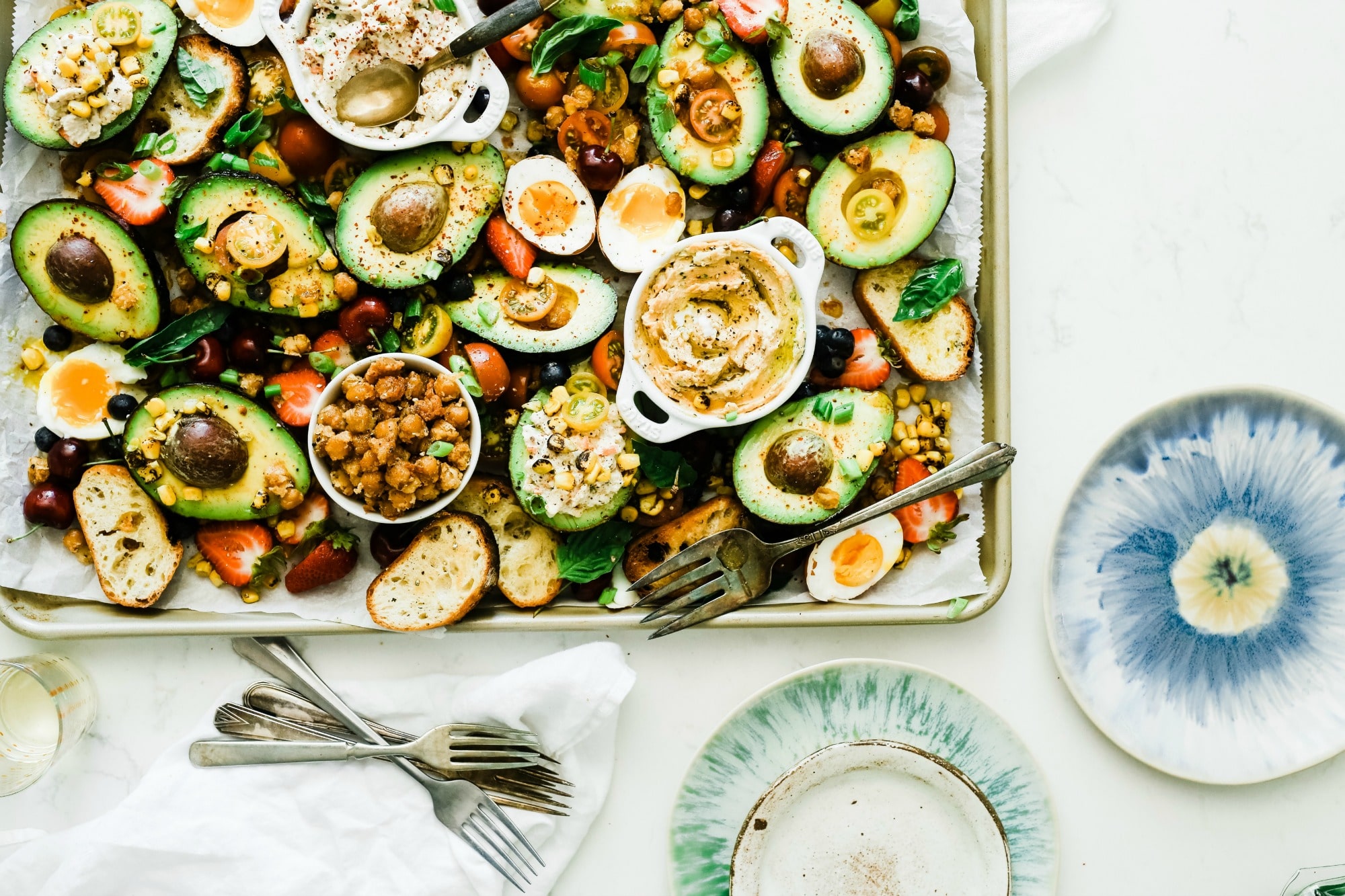 What Happens When You Find A Trigger Food
The reintroduction phase is a bit like being on a roller coaster, it's both exciting and a little bit scary at the same time.  What we love most about this process is you really get to know your body and understand exactly what is triggering your gut symptoms.
While you should find a few FODMAP foods that you can eat freely (Yay!), at some point you are likely to find a high FODMAP food that at a certain serving size triggers your symptoms.
Don't panic if you react to a FODMAP challenge. You haven't undone all the hard work you've put into the first phase of the low FODMAP diet. These symptoms will pass within a few days as the high FODMAP food moves through your system and you should go back to feeling good. You can then pick up where you left off.
Finding a threshold is also a good thing. You now have a confirmed trigger and can actively work on limiting that FODMAP group most of the time.
Also remember that if you are sensitive to a FODMAP group now, that doesn't mean you can't reintroduce it at a later date. Our FODMAP tolerance levels are constantly changing so it's a good idea to go back are retest FODMAP groups you've struggled with in the past.
SUMMARY
Reacting to a FODMAP challenge can be a good thing as it confirms a FODMAP trigger. Remember symptoms will pass after a few days as the high FODMAP food moves through your system.
Your FODMAP Reintroduction Phase Guide
Before you jump into your FODMAP challenges, there are a few key things you need to know.
FODMAP Challenge Success Tips
Only use a recommended challenge food for your FODMAP challenge.

A challenge food normally only contains one of the FODMAP sugars. For example, cow's milk only contains lactose while mango only contains excess fructose. These foods only contain one FODMAP group so they will give you clear results.

Be mindful about your symptoms. A little bit of bloating or gas is a normal reaction. We would classify these symptoms as a mild gut fluctuation, and they don't mean you have failed the challenge.
Wait until any symptoms have settled and then have a 3 day rest period (washout period) between each challenge. This will 

make sure you are feeling well and your gut is stable 

before moving onto the next challenge.

Stop the challenge if you get moderate to severe symptoms after eating a challenge food. These are symptoms that are painful or affect the quality of your life. This level of symptoms indicates that you have a low threshold for that FODMAP group, but you may be able to bring it back in a smaller amount. Make sure you make a note of your symptoms, what challenge food you ate, and when they happened.
Seek support as need from your FODMAP trained dietitian or our FODMAP Made Easy programme.
FODMAP Challenge Schedules
A challenge schedule is how you space out your food challenges through out the week. There are two ways you can test FODMAPs. This is the first way is having 3 challenge days back to back. This method is good for your fructose, lactose, sorbitol and mannitol challenges. This challenge schedule also means you get through your challenges faster.
Challenge schedule 1:
Increase the amount of the high FODMAP challenge food over the 3 day period. Stop the challenge if you experience moderate to severe symptoms.

Challenge schedule 2:
Increase the amount of the high FODMAP challenge food with each challenge day. Stop the challenge if you experience moderate to severe symptoms.

If you are concerned about testing three days in a row, you can use challenge schedule two where you have a washout day/rest day between each challenge (4).
This testing schedule should be used when testing fructans and GOS (5). These FODMAPs can take longer to move through our digestive system and that means it can take longer to feel these FODMAPs.
Also keep in mind that your dietitian might create a testing schedule that is more suitable for your personal needs.
FODMAP Challenge Food Options
As we previously mentioned, FODMAP challenge foods are foods that only contain one of the FODMAP groups  (1 2 5). Once you have chosen your challenge schedule you can choose a challenge food. Then increase the serving size of the food on each challenge day.
Reintroduction Plan & FODMAP Challenge Food
Challenge 1: Excess Fructose
Choose 1 challenge food:
1 teaspoon of honey increasing to 1 tablespoon of honey
1/4 a medium sized mango increasing to 1 medium sized mango
Challenge 2: Sorbitol
Choose 1 food: 
3 blackberries increasing to 12 blackberries
1/4 of an avocado increasing to a 3/4 of an avocado
3/4 of a fresh apricot to 2 small apricots 
Some dietitians may also use sugar free mints containing sorbitol.
Challenge 3: Mannitol
Choose 1 food:
1/4 portobello mushroom increasing to 1 portobello mushroom
100g of sweet potato increasing to 200g serve
20g cauliflower increasing to 70g serve
Challenge 4: Lactose
Choose 1 food:
60ml cow's milk increasing to 250ml of cow's milk
Challenge 5: Fructan Containing Grain
Choose 1 food:
1 slice of white wheat bread increasing to 2 slices of wheat bread. If you would normally eat 4 slices of bread in a sitting then add an additional challenge day and test that amount.
50g wheat pasta increasing to 200g (use the cooked weight of the pasta).
Challenge 6: Garlic Challenge
This is a fructan challenge.
1/4 of a clove of garlic increasing to 1 clove of garlic
Challenge 7: Onion Challenge
This is a fructan challenge. Choose one option:
1/4 of a medium leek increasing to 1/2 whole leek (white and green sections)
1 tablespoon onion increasing to 1/2 onion
Challenge 8: Galactans/GOS
This is an oligosaccharide challenge. Choose 1 food:
1/4 cup canned chickpeas (rinsed) increasing to 1 cup.
15 almonds increasing to 25 almonds
60ml soy milk made from whole or hulled soy beans increasing 250ml
Challenge 9: Fructose + Sorbitol
This is a combined FODMAP challenge. Only complete this challenge if you pass both the excess fructose and sorbitol challenge.
Choose 1 food:
1/4 apple increasing to one whole apple
1/4 pear increasing to one whole pear
(Table References:  4, 5)
For more FODMAP challenge food options check out our FODMAP Reintroduction Course in the FODMAP Made Easy programme.
Once you have completed your FODMAP challenges you should have a good idea of what FODMAP groups you can enjoy while keeping your symptoms settled. You can then move from the FODMAP Reintroduction Phase onto a long term modified low FODMAP diet where you add those high FODMAP foods back into your diet.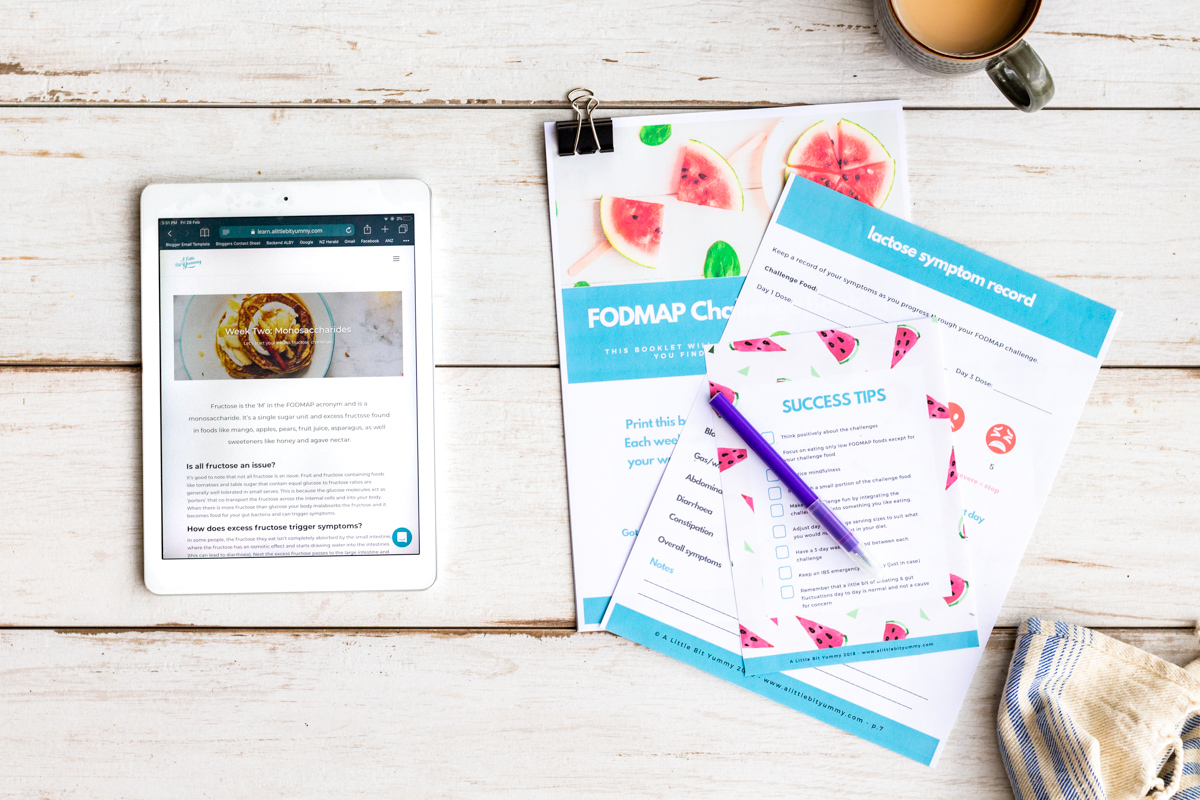 Get FODMAP Reintroduction Help
The reintroduction phase can be a high stress time. Not only are you juggling work life stress, trying to keep your diet low FODMAP but also trying to pick the right challenge foods.
You don't have to do your FODMAP challenges alone, we can guide you step by step through the FODMAP reintroduction phase by:
Providing you with a 12 week online course that tells you what to do week by week

Answering the 10 most commonly asked questions about the reintroduction phase

Giving you a guide to help you manage your challenge anxiety

Teaching you how to create a flexible challenge schedule around your work and social life

Providing you with a downloadable success list to make things easy

Giving you access to more challenge foods that suit your taste preferences

Providing chat support and cheerleading if something goes wrong or you just need more support

Giving you a 15 page downloadable workbook to help you track your challenges

Helping you to analyse your challenge results.
Sound good? Join FODMAP Made Easy programme and jump into our FODMAP Reintroduction Course now.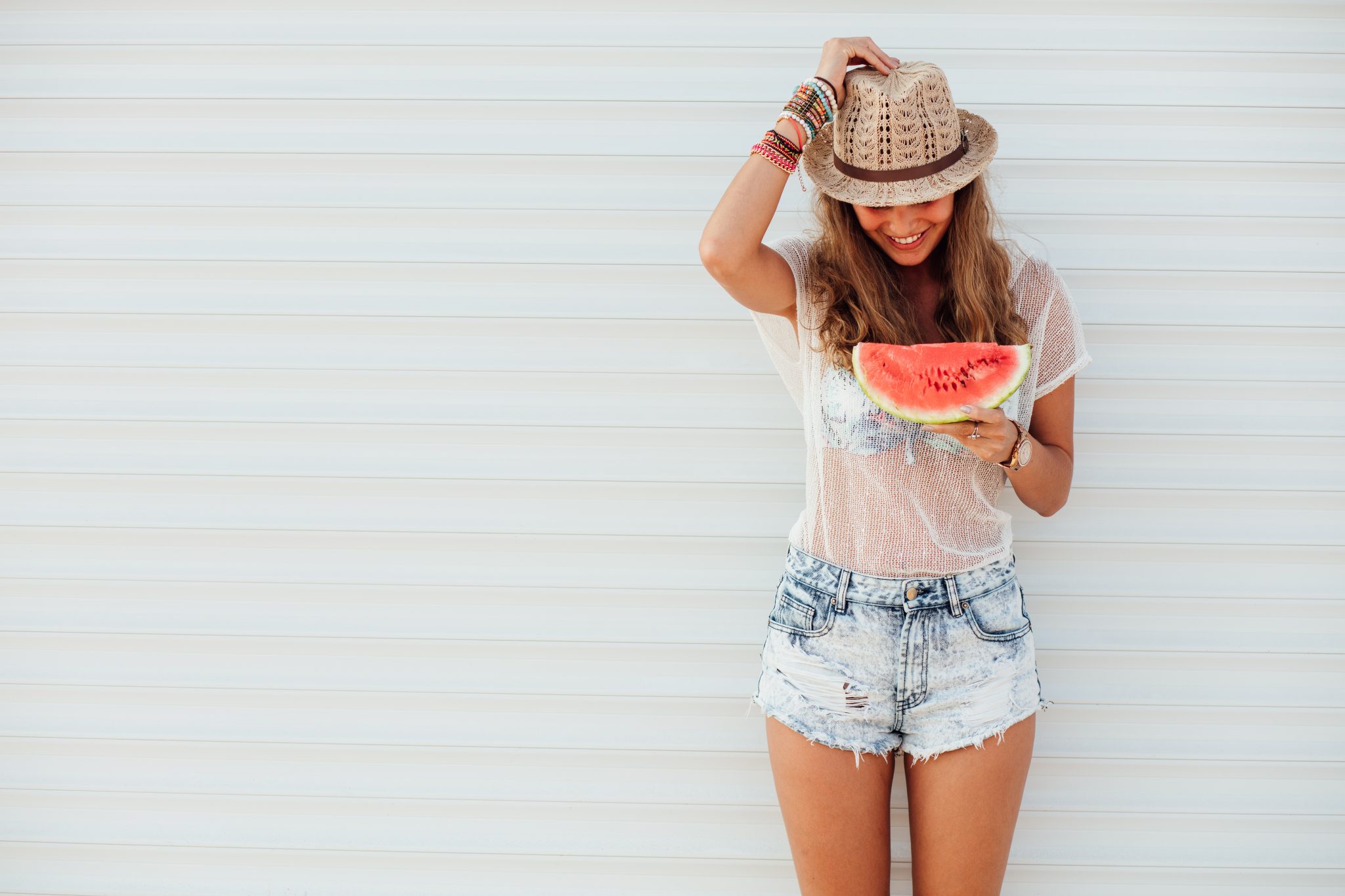 Common Reintroduction Mistakes
If you react to all of the re-challenge foods then it might mean you are making one of the common reintroduction phase mistakes, or that there are additional medical conditions, or food sensitivities that need to be considered.
Here are some of the common reasons why you could be struggling to reintroduce FODMAPs:
Choosing the wrong challenge foods.
Make sure you and your dietitian are choosing challenge foods that only contain one FODMAP  (3).
For example, a pear would not be a good re-challenge food when testing excess fructose as it contains high levels of both fructose and polyols.
If you are trying to challenge excess fructose it would be better to choose honey or mango as the challenge food as they only contain excess fructose, and will give you a clearer indication of your fructose tolerance levels.
How we can help: Get extensive lists of FODMAP challenge foods in our FODMAP Reintroduction course in the FODMAP Made Easy programme.
Not sticking to the low FODMAP diet while doing your FODMAP challenges.
You need to follow the low FODMAP diet carefully while completing the reintroduction phase. This means eating low FODMAP foods and using low FODMAP portions sizes while you do your challenges except for the challenge food you are testing.
This will help you get clear results. If you get gut symptoms during the challenge then you know it's due to the challenge food and not something else you have eaten.
It is also advised to avoid eating out during your challenge days as you never know 100% what is in your food. If alcohol or caffeine bother you, then you might want to limit these gut irritants on your challenge days, even though they are generally low FODMAP  (6 7).
If you think alcohol or caffeine might be additional IBS triggers, then you can test them at the end of the reintroduction phase with the help of your dietitian.
How we can help: Use our low FODMAP meal plans and delicious recipes to stay on track during the challenge phase. We're available via chat to help you integrate your challenge foods into recipes each week. Join the FODMAP Made Easy programme.
Starting the FODMAP challenge test with a high amount of the challenge food.
If you start with a large serving size of the food and it triggers symptoms, then you might miss out on discovering that you can enjoy smaller amounts of that FODMAP group.
When testing a challenge food, start with a small amount of the food and then increase the amount over the next 2 challenge days if your gut remains settled. 
For example, if you start by testing one whole clove of garlic your digestive system might freak out. Instead start with ¼ clove per serve and then increase your serve to ½ a clove.
This process of slowly increasing your serving size increases your chance of finding a serving size of that FODMAP group that you can tolerate and enjoy.
How we can help: Let us guide you each week with recommended challenge amounts, daily tracking sheets and email support to help you determine what serving sizes are right for you. Get your challenge support in the FODMAP Made Easy programme.
Additional intolerances or medical conditions that need to be taken into consideration.
If you find you cannot tolerate any FODMAPs (despite having the guidance of a FODMAP trained dietitian), then further investigation is needed (3 8).
It is possible that you could have additional sensitivities to gluten, have food chemical intolerances (salicylates, amines, glutamates, sulphites), small intestine bacterial overgrowth (SIBO) or another condition that needs treatment (3 8).
Your dietitian is the best person to help you investigate these further.