Okay so this weekend I undertook my most ambitious low FODMAP challenge yet… a low FODMAP Birthday feast for me and my twin brother. Birthdays are meant to be all about rest and pampering and going out to dinner, right?
Well I like to make my life just a little bit more complicated and decided I was cooking. Normally I have about 12 to 15 friends join me for a celebration, which is no biggy when it comes to food. I'm often a 'last-minute' type of girl and only give my friends and family a couple of days warning about the event. However, this year I was actually organized (surprise, surprise!) and sent out invitations on time! Turns out 30 of my amazing friends and family were free to join me for a low FODMAP birthday dinner.
Next I had to figure out how to feed everyone… here is what I came up with:
Let's Start With Pre-Dinner Nibbles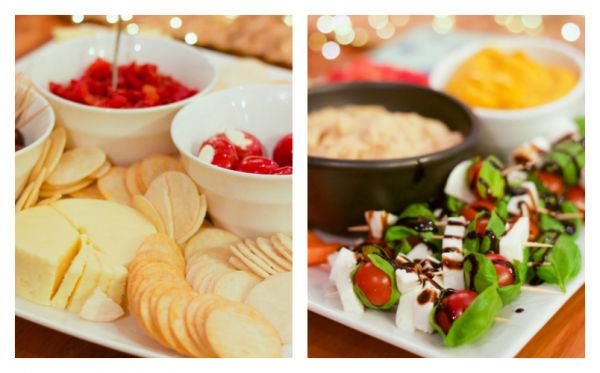 I whipped up a batch of delicious low FODMAP hummus (FODMAPPers make sure you limit yourself to 2 tablespoons) and some pumpkin dip. I made these a day in advance as they keep well in the fridge for a week. Then I delegated the rest of the nibbles to my friends from Auckland, Matt & Rachel. By the way Rachel did the food photography for the event as I was too busy in the kitchen!
They created some awesome low FODMAP snack platters:
Cheese with rice crackers
Baby red peppers stuffed with cheese
Olives
Sundried tomatoes (FODMAPPERs watch your portion size)
Cherry tomato, basil, and mozzarella sticks with a balsamic glaze
---
The Main Course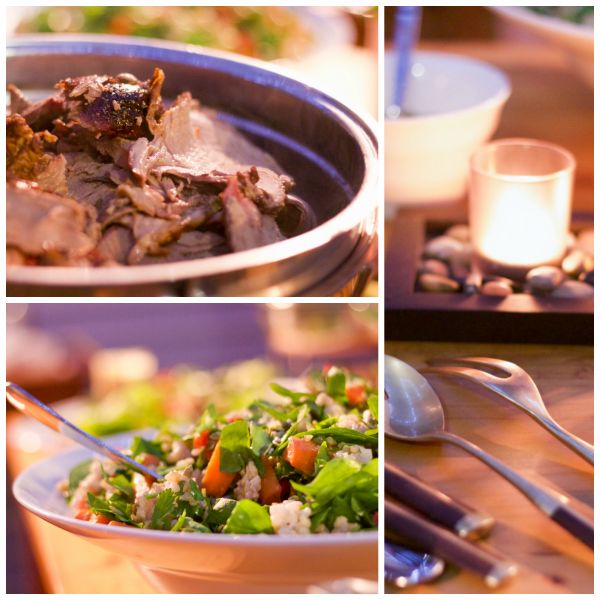 I started with the meat dishes and then worked my way back from there… starting with my favourite: Roast lamb. I mean who doesn't love succulent, BBQ spit roasted lamb?! Funny story… the BBQ broke when we were spit roasting the lamb and we had to switch to cooking the lamb in the oven. That was just a tad stressful for the flatmates who were in charge of cooking it! But we still got to eat lamb and it was AMAZING.
The rest of our main course looked like this:
Roast lamb with homemade gravy or mint sauce
Roasted chicken drumsticks with paprika & cumin (we cooked these ahead of time, shredded the meat, and then pan fried it just before serving to reheat it).
Homemade beef burger patties (made with Worcestershire sauce, parsley, oregano, thyme, tomato paste, egg, salt and pepper)
---
Side Dishes
I find side dishes can really make or break birthday dinners. Think simple. I already had a lot of other stuff going on so we didn't want anything complicated. I also needed dishes that my family could help with. My mum is a gem and she took over the green salad and the beautiful roast potatoes, sweet potato and Japanese pumpkin basted in maple syrup and ginger.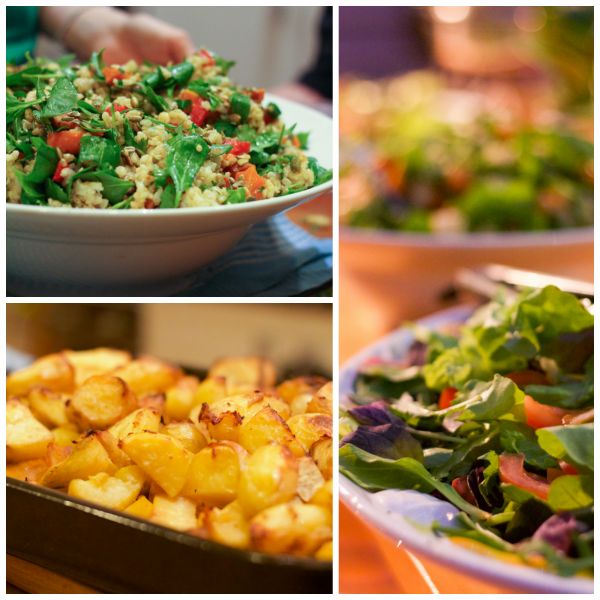 Our sides:
Green salad featuring a maple mustard Dijon dressing (by the way this dressing was amazing on the beef burgers)! The dressing was made from mayonnaise, Dijon mustard, maple syrup, and black pepper. Yum!
Brown rice salad with orange roasted carrots, grilled capsicum, baby spinach, spring onion tips and fresh coriander. We made a dressing using a red wine vinegar reduction, maple syrup and olive oil.
Roasted potatoes, sweet potato and Japanese pumpkin with a ginger glaze (watch your serving size of sweet potato).
And burger buns for those who wanted to design their own burgers.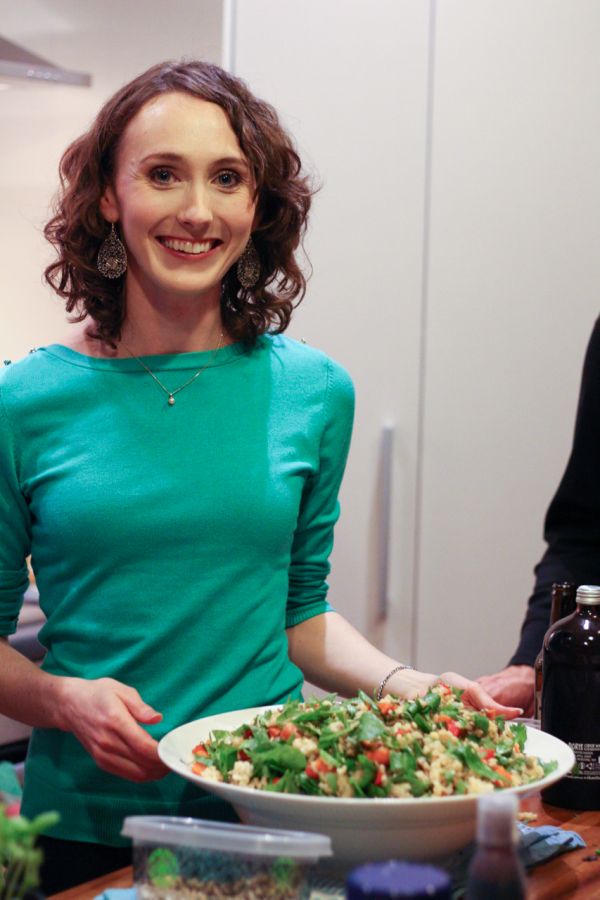 Just a little note here: I got a bit excited about the amount of rice salad I whipped up. 12 cups of cooked rice + all the other ingredients is definitely too much for 30 people (especially when you are serving 3 meats, roast veggies and burger buns). We have been eating it as leftovers since the party. Maximum amount you need is probably 8 cups (unless you want endless days of leftovers).
---
Dessert Time!
Desserts are easy because I LOVE dessert and pretty much anything that involves chocolate. So I went a little bit overboard…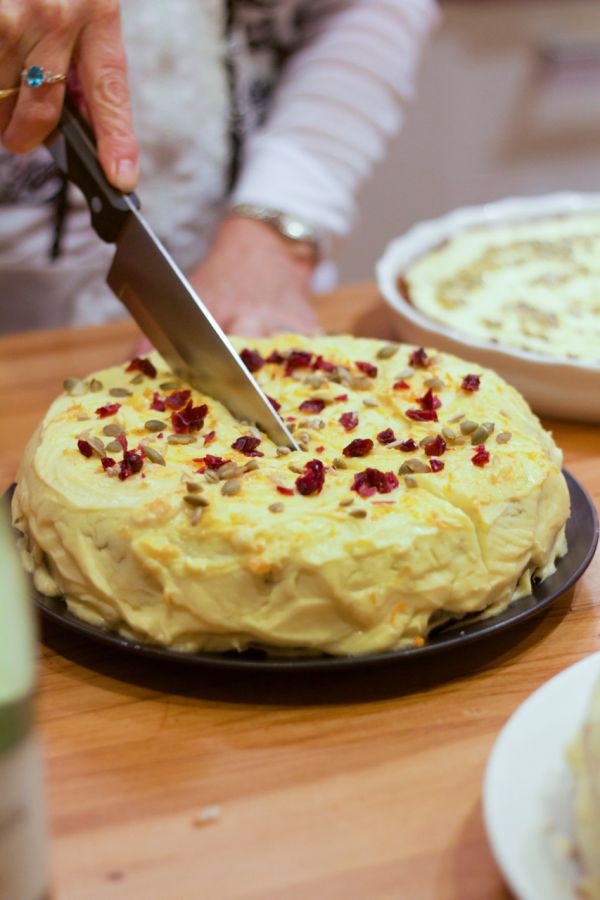 Hummingbird cake
Chocolate coconut fudge sauce + vanilla ice cream (we had a low FODMAP ice cream available)
Fruit salad (made by my wonderful friend, Chelsea)
You definitely don't need this many options when cooking for 30. Next time I would limit myself to creating 3 dessert options!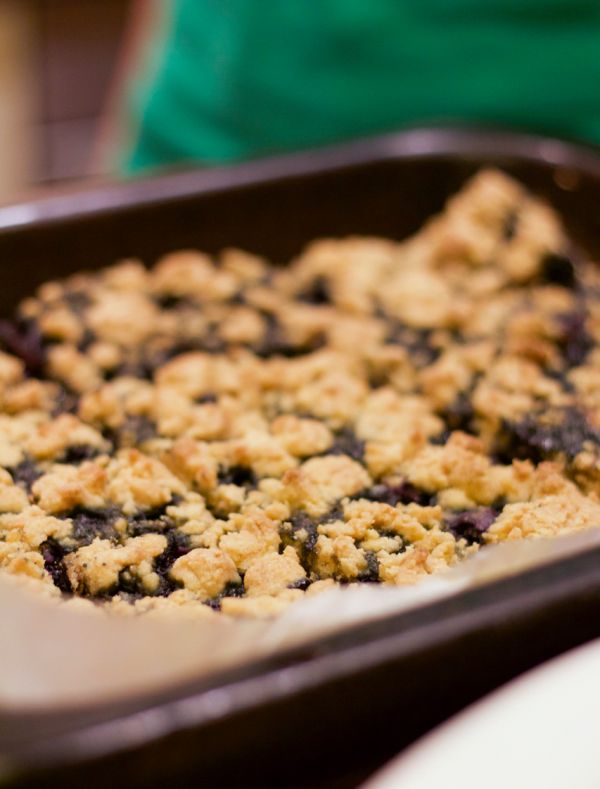 No one could move after dessert because we were all so full. Even my Dad couldn't tell that everything was low FODMAP and gluten free… which let's just say was quite a feat!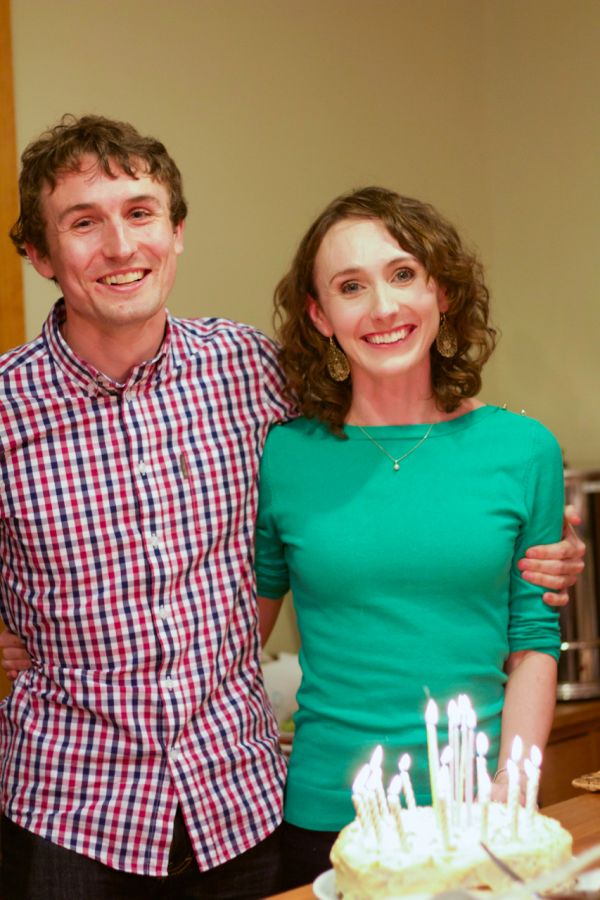 In case you were wondering our birthday cake was the hummingbird cake. It was lovely but needs just a couple more tweaks before I release it onto the blog.
So there you have it. You can create a tasty and delicious low FODMAP feast while on the low FODMAP diet! What's on your birthday menu this year?
SaveSave