Is Worcestershire Sauce Low FODMAP?
There is a bit of confusion about whether Worcestershire sauce is actually low FODMAP because it commonly contains onion and garlic. However, according to low FODMAP research, Worcestershire sauce is low FODMAP.
I emailed Monash University about the sauce to see what they had to say:
"The Worcestershire sauces that are commonly available in Australia do contain onion and garlic as a very minor ingredient. It appears that this amount of garlic and onion added to Worcestershire sauce does not have an impact on FODMAP content (oligosaccharides) of Worcestershire sauce and does not have an "upper limit" of intake (i.e. a serving size that will give it a red rating)" (Personal communication, Emily Chhen, Monash University, 03/09/2015).
The Monash Low FODMAP app suggests a safe serving size of 2 tablespoons.
Did Monash University only test one brand of Worcestershire sauce?
No, Monash would have tested several brands of Worcestershire sauce. In accordance with the Food Standards Australia New Zealand (FSANZ) guidelines, Monash University would have tested 3 samples from different manufacturers of the processed food (Worcestershire Sauce) (2).
Are there any manufacturing processes that could have reduced the fructan content of Worcestershire sauce?
Worcestershire sauce is a fermented condiment made from a base of malt vinegar and flavoured with anchovies, molasses, tamarind, onion, garlic, and other seasonings (1).
We do know that fermentation can change the FODMAP content of some foods.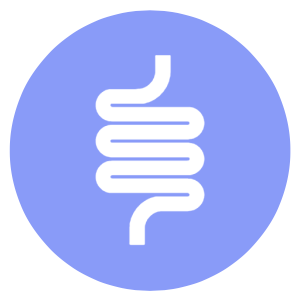 Are you ready to take control of your gut symptoms?
No thanks, my gut is perfect.
According to Nu Tran from Monash University, "Yes, fermentation does lower the FODMAP content of foods. However, it may not necessarily change the FODMAP content enough for it to go from a 'red' rating to an 'amber' rating, or an 'amber' rating to a 'green'. It's dependent on the individual foods, the fermentation process used, as well as the person's tolerance" (3).
This means we could speculate that the fermentation of Worcestershire sauce might reduce the amount of fructans from the onion and garlic, enough that the overall level of FODMAPs is low.
Final Thoughts
Science shows that Worcestershire sauce is safe for the low FODMAP diet. It is a delicious ingredient in sauces, marinades, and mince dishes. Remember Worcestershire sauce ingredients can vary between countries so you will need to test your tolerance levels. If you need to be gluten free make sure you choose a Worcestershire sauce that is gluten free as malt barley contains gluten. If you are still not brave enough to try Worcestershire sauce you can substitute each tablespoon of Worcestershire sauce for 1 tablespoon of soy sauce, ¼ tsp Chinese five spice, and ½ tsp brown sugar. This doesn't taste the same but will provide your dish with a similar depth of flavour.
For more helpful low FODMAP tips please follow me on Facebook. Happy cooking!