The Christmas feast is over and now you have a fridge full of leftovers. That means it's time to repurpose those leftovers into some quick and easy low FODMAP meals. We've got 9 easy ways to use up Christmas leftovers that your tummy and tastebuds will love.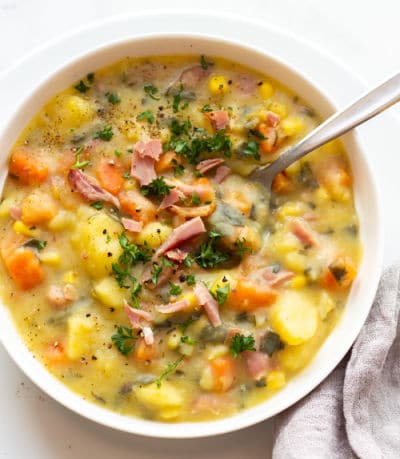 Creamy Ham & Potato Soup
This creamy ham and potato soup is the perfect way to use up leftovers and create comfort in a bowl. It can also be made low FODMAP, gluten free and dairy free as needed.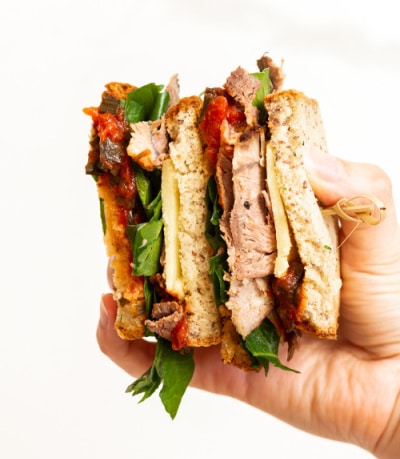 Roast Beef & Tomato Relish Sandwich
This epic roast beef sandwich will leave you feeling satisfied. It has tender layers of roast beef, tasty cheese, salad greens and a dollop of homemade tomato relish between two slices of low FODMAP bread. You can find our tomato relish recipe here.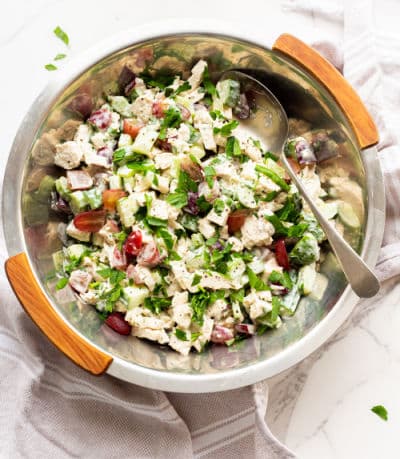 Creamy Chicken Salad
This classic salad recipe is just waiting to be made! It's the perfect way to use up leftover chicken. The salad is full of crunchy cucumber, crisp pops of celery, juicy grapes (low FODMAP serving of course), creamy dressing and gorgeous fresh herbs.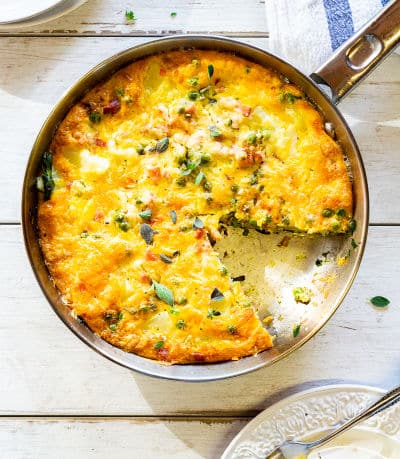 Ham & Potato Frittata
This gorgeous little frittata is a lovely way to use up leftover ham and create a tasty lunch or light dinner. We used eggs, garlic infused oil, spring onion leaves/scallion leaves, sliced ham, leftover boiled potatoes, a couple of handfuls of spinach, and a sprinkle of cheddar cheese to make it.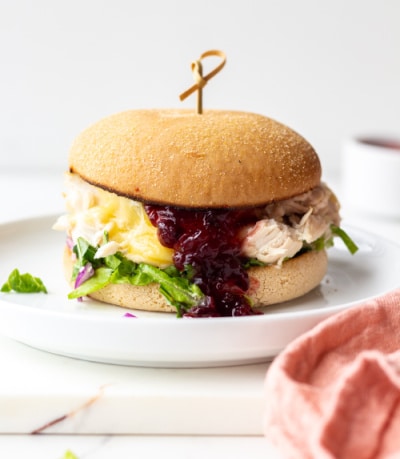 Leftover Chicken, Cheese & Cranberry Burgers
We LOVE burgers! And we love them even more when you can make them in a couple of minutes using leftovers.  This recipe works great with gluten free or low FODMAP burger buns, homemade cranberry sauce, leftover chicken or turkey, cheddar cheese (or brie), and a little bit of spinach/lettuce/coleslaw.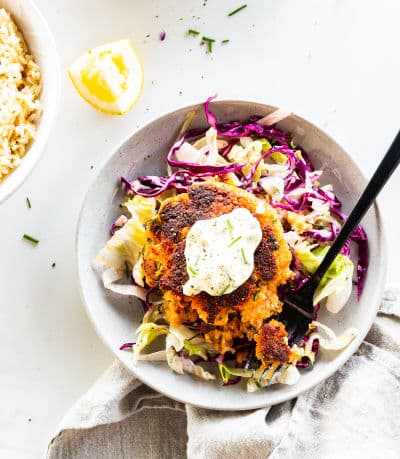 Golden Salmon Burgers
If you have lots of leftover salmon, then it's time to make salmon burgers ASAP. We use cooked salmon, egg, gluten free breadcrumbs, lemon juice, chives and parsley to make these. Then you can serve over a simple slaw or salad with your favourite dressing.
You can grab the full recipe in our low FODMAP Recipe Club.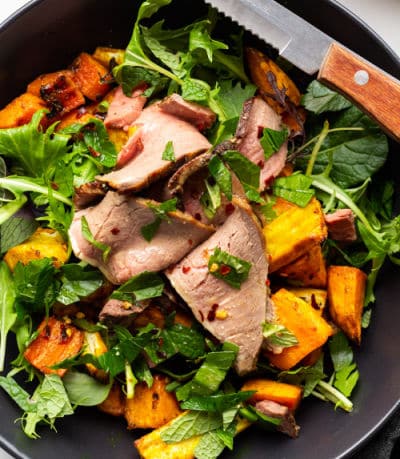 Beef & Roast Vegetable Salad
Thinly sliced cold roast beef is a yummy option for salads. In this salad we tossed together leftover roast beef, roast veggies, finely chopped fresh parsley and mint, lettuce leaves and a sprinkle of chilli/red pepper flakes.
Then we made a citrus dressing with 4 tablespoons lemon juice, 8 tablespoons freshly squeezed orange juice (about 1 large orange),  4 tablespoons sesame oil, 1 tablespoon maple syrup, 1 tablespoon dijon mustard, and a pinch of salt. Mix it well then drizzle a little over the salad. This dressing will make at least 6 serves.
You can grab the full recipe in our low FODMAP Recipe Club.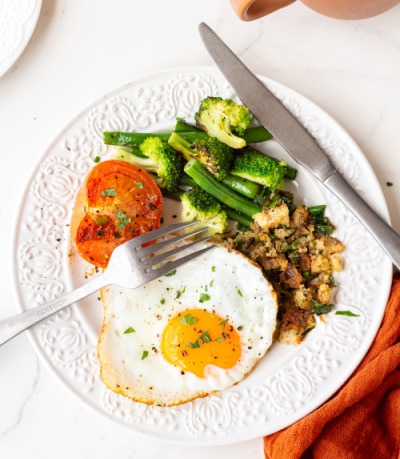 Leftover Stuffing Breakfast Hash
Leftover stuffing makes the most delicious breakfast! Fry the stuffing until hot and lightly golden then add a side of fried egg and some low FODMAP veggies.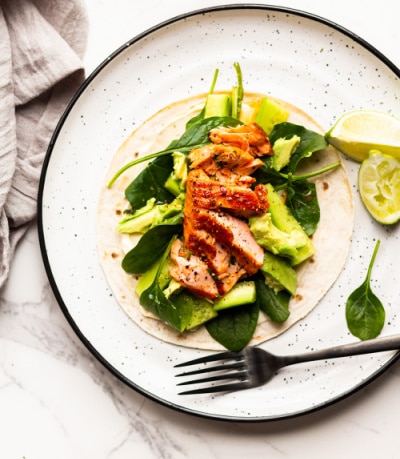 Easy Salmon Wrap
This easy salmon wrap is so good! It's a super yummy way to use up leftover salmon the next day. Here's what you need: take 1 corn tortilla (wheat free) and add 2 tablespoons avocado (this is a low FODMAP serving), a handful of baby spinach, sliced cucumber, and a serving of leftover salmon. Ta-daaa! It really was that easy! 
Final Thoughts
We hope these 10 easy ways to use up Christmas leftovers help you create some easy and delicious dishes that reduce food waste and keep your tummy happy. Which one are you going to try?