Foreword by Alana: The reintroduction phase of the low FODMAP diet can feel overwhelming and it is easy to make mistakes. However there are plenty of steps you can take to make the re-challenge and reintroduction process a success.
If you need more support, then check out our FODMAP Made Easy programme. Here you can access our FODMAP Reintroduction Course, dietitian led classes and expert support to guide you through the reintroduction phase.
Top 5 Common Mistakes When Reintroducing FODMAPs
1. Choosing the wrong food to test with. Solution: Only choose foods containing one type of FODMAP when testing tolerance levels.
We know that some foods contain one type of FODMAP while others contain multiple FODMAPs. When working out your own tolerance levels to individual FODMAPs it is important to only use test foods that contain one type of FODMAP. Otherwise you cannot be certain which FODMAP is actually causing symptoms. For example, when re-challenging fructose it would be better to test with mango instead of an apple, because apples contain both excess fructose and sorbitol.
Also be aware that some re-challenge foods suggested in the past are now no longer supported. When I completed the Kings College London low FODMAP diet training course for registered dietitians in 2013, the advice for testing the polyol mannitol was to use mushrooms. A year later King's College London then changed this advice because mushrooms at higher portion sizes were found to contain fructans. This meant that as you increased the portion size of mushrooms over the 3 day testing period you were eating both mannitol and fructans. If you started to get symptoms it would be difficult to determine whether it was the mannitol or the fructans triggering symptoms. (An example of how mushrooms used to be tested is found on my old blog post on reintroducing FODMAPs).
This is relatively new and updated advice on reintroducing FODMAPs. There are several old internet sources which advise testing foods that contain more than one type of FODMAP. I discuss this misinformation on the internet in my article: Reintroducing Foods on the Low FODMAP Diet Watch Out For Misinformation. For an accurate overview of the re-challenging and reintroduction process check out Alana's article: Testing FODMAPs – How Does the Reintroduction Phase Work.
2. Being unrealistic with your re-challenge tests: Solution: Re-challenge with foods you would normally eat.
Make your FODMAP re-challenges realistic. Do not choose a test food that you wouldn't normally eat just because a book or a website suggests it. Choose the most suitable foods for you and your normal dietary patterns. For example, garlic is a commonly used test food for fructans found in vegetables. If you do not like garlic or do not use it often in cooking then this is not a sensible food to choose. Remember it is the FODMAP you are testing not the food, so as long as you are choosing a suitable food to test, it doesn't matter what food you eat.
3. Testing with portion sizes that are too large. Solution: Choose sensible portion sizes.
The best way of working out your tolerance levels to individual FODMAPs is to start with a small amount of FODMAPs (in a small portion size of the food), and then gradually increase the amount of FODMAPs by increasing the portion size of the food. As previously mentioned, it is the FODMAP you are testing not the food. You are trying to find your tolerance level by consuming a portion size of the food that gradually increases the amount of FODMAPs you are trying to re-challenge. My book and other information sources suggest portion sizes for foods, which are based on the amount of FODMAPs found in the food rather than your typical portion size.
Think sensibly about the portion sizes of foods when re-challenging. If you would never actually eat the suggested large portion size of the food then there is no need to complete that test. For example, when you test fructans in wheat and other grains you use bread. On the first test day you eat one slice of wheat bread, on the second test day you would eat 2 slices of wheat bread and on the third test day it would be three slices. If you would never normally eat three slices of bread at one time then why would you do this now? If you do tend to eat three slices of bread but spread throughout the day, then this is how you should complete the third test. In this example you may choose to eat one slice of bread at breakfast and two slices at lunch if this is what you normally do.
Another common portion mistake people can make is starting with a portion size of food that contains a high level of FODMAPs. Some internet sources suggest testing with 1 whole clove of garlic when testing tolerance levels to vegetable fructans. Eating an entire clove of garlic means you are already consuming a very high amount of fructans, which will more likely trigger symptoms before a tolerance level can be detected. Instead try starting your test with ¼ of a clove of garlic.
4. Not allowing symptoms to settle before the next re-challenge. Solution: Have a 'washout period' between every test.
At the end of each FODMAP test you need to make sure you are symptom free before starting a new test. This is known as the 'washout' period. Typically a 3 day washout period is all that is needed before starting a new test, however if you are still experiencing symptoms even on day 3 of the washout period, then you need to wait until you are free of symptoms before starting the next FODMAP test.
If you feel you are rarely symptom free (even when following a low FODMAP restriction diet) then you will need to make your own decision as to whether or not to start a new test. This decision should be based on if you feel your symptoms have reduced to a baseline level that is usual for you. If you have reached your symptom baseline, then this would be the correct time to start the next test.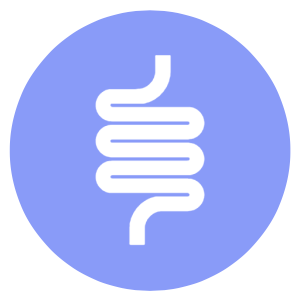 Are you ready to take control of your gut symptoms?
No thanks, my gut is perfect.
While it is tempting to just plough through the re-challenge phase without questioning instructions like the low FODMAP restriction diet, it is important to take your time. The reintroduction phase is a lot more complex than the low FODMAP restriction diet, and individual preferences and symptoms need to be considered even more.
5. Eating high FODMAP foods during re-challenges. Solution: Only reintroduce FODMAPs at the end of the re-challenging process.
It is really important that once you have tested a FODMAP you do not reintroduce it back into your diet until the end of the re-challenging process. Even though you may have eaten a FODMAP and not reacted to it, you still need to remove that FODMAP from your diet and continue to follow a low FODMAP restriction diet while testing the other FODMAPs. If you start to reintroduce FODMAPs then this will increase your overall FODMAP load and can increase the chances of you experiencing symptoms. This can affect the accuracy of the re-challenging process as you may not be able to work out which FODMAP is triggering your symptoms. Often it is the total load of FODMAPs rather than the individual FODMAPs that trigger symptoms, which is why you only test one FODMAP at a time while following a low FODMAP restriction diet in the background. This is the best method to help you understand what individual FODMAPs are your particular triggers.
Need More Help?
Detailed information on the reintroduction phase of the low FODMAP diet can be found in our FODMAP Wellness Club. Our FODMAP Challenge course includes a detailed protocol for the entire reintroduction process and reference tables of foods suitable for re-challenge tests. You can also access dietitian led classes on the FODMAP reintroduction process and expert chat support. These resources will help the re-challenging and reintroduction process feel manageable and allow you to relax your low FODMAP diet.