Guide To Beating the Back To Work Blues
The parties have finished and the anticipation buzz that leads up to the festive season is gone. Your family and friends have headed home and it's time to head back to work… It's no wonder you are left feeling a bit deflated. Right now you probably feel like crawling back under your duvet and binge watching your favourite Netflix series (I know I do). It's normal to feel like this. My guide to beating the back to work blues is here to help.
I appreciate that the holiday season is a joyous time but it's good to acknowledge that it is also a highly stressful time. This can send our brains into overdrive and leave us feeling exhausted and overwhelmed when we head back to work. Now is the time to recharge, reboot and get your mind, body and diet back on track.
Tips for Beating the Back To Work Blues:
Be gentle on yourself

.

There is no point in beating yourself up about overindulging during the holiday period, becoming a couch potato or for having a tad too many late nights. Let it go and cut yourself some slack. Now is the time to focus on getting back on track by creating healthy life habits. Don't set your expectations too high in your first week. Real sustainable changes don't happen overnight! The rule of thumb here is to create realistic expectations and New Year resolutions that you can steadily work towards. Patience and dedication is key.
Create a bed time routine. If you like to hit the snooze button and are always running late for work then it's time to create a bed time routine. Choose a bed time each night and stick to it. Set a warning alarm 30 minutes before your bed time and use this time to wind down (this is a no tech zone so turn your devices off). Try doing 5 minutes of mindfulness or stretching, have a relaxing shower, or read a book. Give your brain permission to turn off. You will wake up feeling more energised and have a more productive day at work.
Reset your diet and create healthy eating habits. Healthy eating can have a positive impact on our mental well-being. If you are on a medical diet, like the low FODMAP diet then it is time to focus on the foods you can eat. Plan out your meals and snacks to help you stay on track. For example, have three breakfasts you can rotate, find 10 easy dinner recipes that you can whip up on week nights, and find portable lunches you can take to work. These plans will help stop you grabbing takeaways. I also recommend sticking a list of safe snacks to your fridge as a reminder when you start craving junk food.
Take a technology break. Laptops, smart phones, and tablets make it easy to stay connected 24/7. This means we often feel the constant need to check every last Facebook notification or email as it comes in (this is something I struggle with daily). Take time to decompress by having a couple of technology free days over the weekend. Then set tech free times each day – these could be 'no phone zone' during dinner, and a set 'turn off' time each night for devices. Also remember to schedule catch up times with friends in person rather than over social media.
Plan social events

.

The holiday period is packed full of social commitments. When those end it is easy to feel isolated and alone. Schedule social events into your calendar. It could be a regular walking date with a friend, movie night with your partner, potluck dinner with friends, or a day trip to a local event.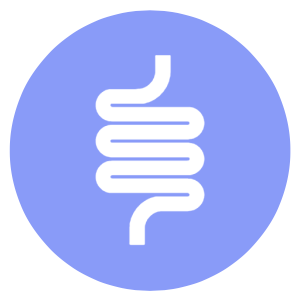 Are you ready to take control of your gut symptoms?
No thanks, my gut is perfect.
Declutter your life. Now is the time to deal with all the little things that annoy you. The drawer you can't close because it is too full of clothes, the messy desk, and the overloaded plastic container cupboard. If your work place is a chaotic, have a chat to your colleagues and see if you can implement some better systems. Don't under estimate the impact that these little annoyances can have on your daily life. Set aside 15 minutes every few days and tackle one issue at a time. Donate unwanted items and clothing to charity. You get bonus points here for helping others with your donations.
Get organised

.

Identify areas of your life that cause you additional stress and create habits that help solve these issues. For example, if you are always late to work change your morning routine. Pack your bag when you get home from work, cook and pre-package your lunches on the weekend, and create a breakfast you can grab on the go (like a chocolate chia seed bowl). Doing these steps can help simplify your morning and bring your stress levels down.
Final Thoughts
Back to work blues are a normal part of life but there are plenty of steps you can take to help beat them. Getting back on track can take a few weeks, so take it slow and steady while you transition back to a normal routine. If your blues don't lift in the days and weeks that follow make sure you talk to your health care professional. Remember to focus on prioritising your health and happiness this year.