Anxiety and IBS go hand in hand and up to 40% to 60% of people with IBS experience anxiety or mental health challenges so you're not alone! If you're hiding from social situations, fretting over what you eat, catastrophizing about embarrassing symptoms, or obsessing that it's all in your head, then it's time to deal with your anxiety. Let's chat about 4 types of IBS anxiety and strategies to help.
Anxiety Over What We're Eating
When you know that certain foods trigger your symptoms then it's normal to be conscious about avoiding them. If you are over analysing every meal and fretting about each bite you take, then your anxiety might be hijacking your meals.
Things to remember:
Understand your FODMAP thresholds. Many high FODMAP foods are low FODMAP in small serves. This means that often one small bite of a high FODMAP food is unlikely to push you over your FODMAP threshold. So if something high FODMAP sneaks into your meal, remove what you can, then try not to fret about it! Also, make sure you work through the FODMAP reintroduction phase to learn exactly what your triggers are.
Plan ahead when eating out. This will ensure you have a meal you can enjoy without worrying.
Be mindful after you eat. Realise that some symptoms, like a talkative stomach or a little bit of bloating, are quite normal and might not lead to more extreme symptoms. If your worrisome thoughts are replaying like a broken record, stop and recognise them, then just let the thought go like a passing car.
Know when to seek help. If fretting about food has taken over your life then it might be time to transition off dietary therapy and consider gut hypnotherapy or cognitive behavioural therapy instead. Make sure you talk to your medical team about other strategies that might help.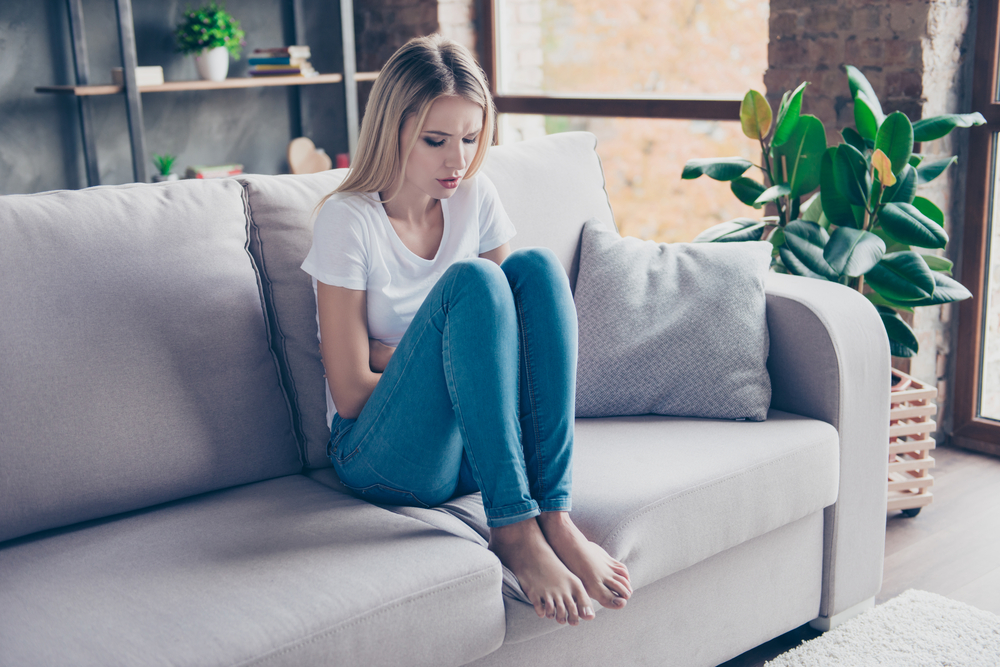 Anxiety About Embarrassing Symptoms
Pooping yourself in public or passing smelly gas in front of strangers are often common scenarios that we fret about. Unfortunately, toilet talk is still taboo but at the end of the day, everybody poops! Many people are more sympathetic than we think towards our gut issues.
What we need to deal with is our tendency to hyper-focus on our symptoms, which means we can end up catastrophising what's really going on.
These points can help you work through your anxiety:
Recognise symptoms for what they are. Sometimes a gurgly stomach is just that and might not lead to cramps or diarrhoea (ironically fretting about the gurgly stomach could trigger more IBS symptoms! Learn more about the stress-IBS cycle here).
Test your thinking. When fretting about worst-case scenarios take a step back and examine your thought. Is it rational? If you are fretting about not making it to the toilet in time, then think through past situations – how often has that happened? And if the worst case scenario did happen how did others react? By examining our thoughts we can often identify that the worse case scenarios rarely happen, and if they do that others react with sympathy. This can help you let the thought go.
Focus on the moment. Being present and focusing on the activity you are doing will help calm those worrisome thoughts! Also if you are experiencing symptoms, remain calm and work through strategies to help.
Keep a list of strategies to help just in case you need them. Having a list of go-to strategies can help you cope with anxiety when symptoms hit. Keep medications, heat pads and your favourite tea handy when at work or travelling. Also try out meditation, yoga positions, and brisk walks to see if these strategies help reduce gas and cramping.
Find ways to relax. Make sure you create a self-care routine for yourself. Nourishing your body and soul can help calm your whole system and reduce IBS symptoms.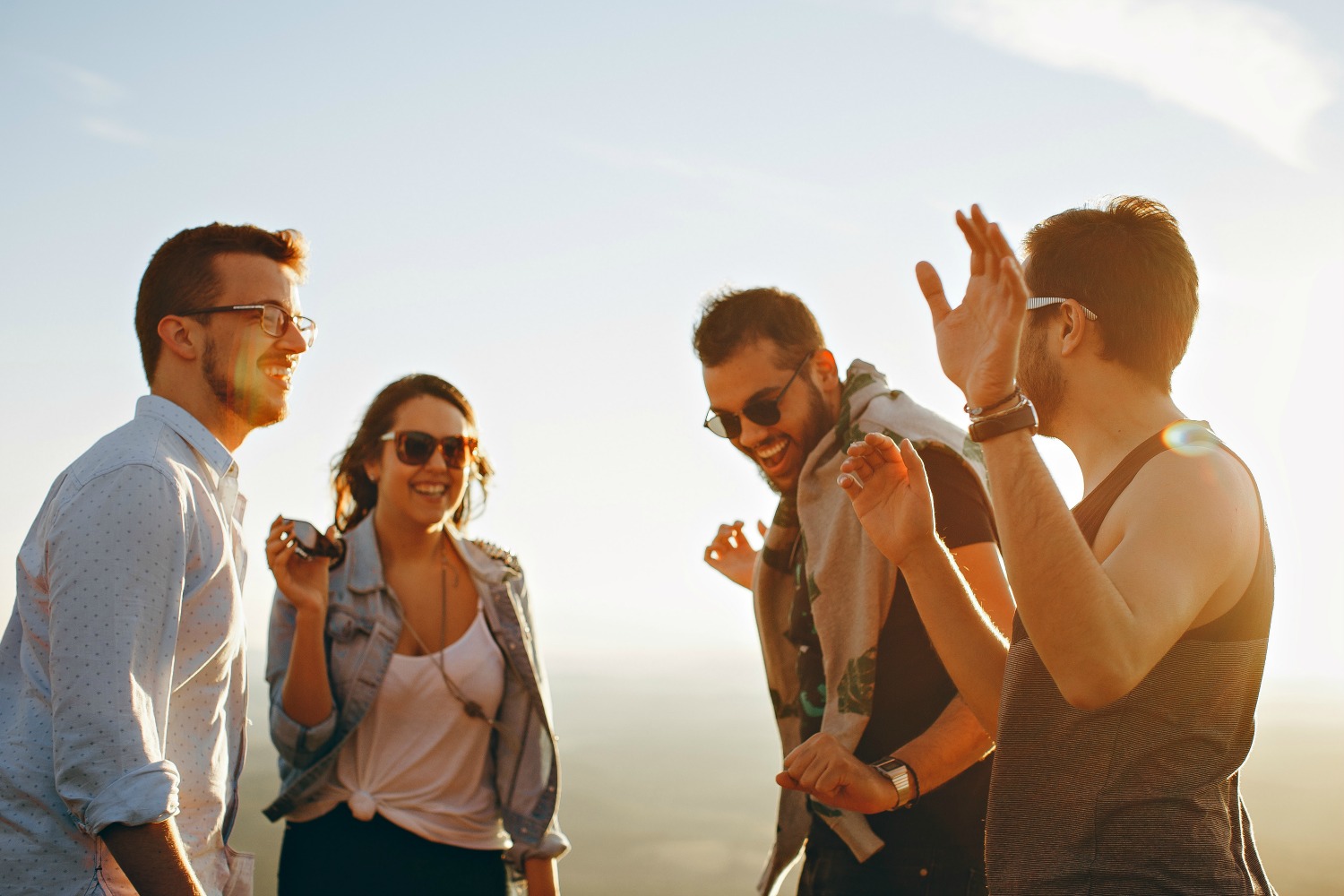 Anxiety About Social Situations
While an occasional glass of wine by yourself in a bubble bath can be part of your self-care routine… if you are consistently choosing to avoid social situations then it's a problem! Hanging out with friends and sharing experiences nourishes your soul and is super important. Having a grumbly gut can cause us to fear social situations in case something goes wrong.
Strategies that can help:
Don't over think it! We often worry a lot about what might happen, instead of living in the moment. Think back over past situations and be rational about what actually happened…. This will help you recognise if you need to worry and put strategies in place. Then when you are out and about pay attention to what's actually going on.
Make an effort to get out and about. Nine times out of ten, you will end up enjoying yourself even if you didn't think you wanted to go. Try not to bail out of a situation unless you know you need to stay next to the toilet.
Be honest with your close friends (toilet humor can help break the ice!). Sharing what's going on can help reduce your anxiety. It also gives you a chance to plan activities with your friends that work better for your body. If you are scared of starting the conversation, send your friends this article.
Start small and ease back into it. If it's been a while since you socialised, then start with a manageable activity. Catch up with a friend for a 15-minute stroll in the sunshine or a coffee. Then work your way up to dinner out or hosting a potluck.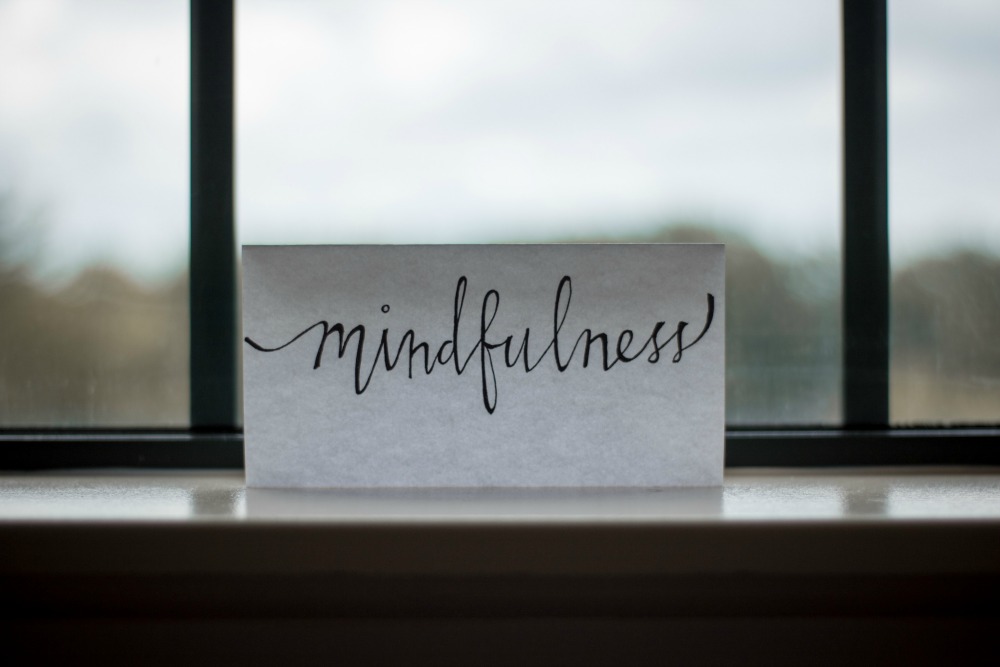 Anxiety That It's All In Our Heads
Hands up if you've been told: "it's all in your head".
We've met a lot of people with IBS and most have been told this at some point in their journey… whether it's from an unsympathetic family member or health care provider who lacks empathy – hearing this statement doesn't mean it's true.
Remember:
Science is on your side! Research shows that IBS symptoms are influenced by multiple different factors like our gut microbiome, food triggers, and lifestyle, along with stress and anxiety.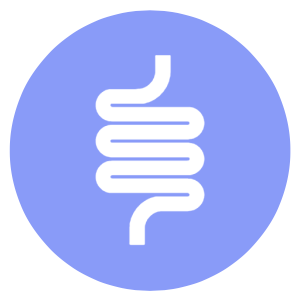 Are you ready to take control of your gut symptoms?
No thanks, my gut is perfect.
Don't be afraid to change healthcare practitioner. Not all health care practitioners are made equal! If yours isn't giving you the support you need, then look around for another one. If you can ask for recommendations from your local community.
Let the negative thoughts go. Having a stream of negative self-talk won't help you break the IBS-anxiety cycle. Acknowledge the thought for what it is – just a thought, then watch it float past like a leaf flowing down a stream. Don't fight it or over analyse it… just let it go.
Consider other strategies to help improve your mental wellbeing. Add some new tools to your IBS toolbox, and look into using mindfulness and cognitive behavioural therapy, to help you accept and cope better with your chronic illness.