Each month we are in awe of the perseverance and determination you show to get out there and live life despite having irritable bowel syndrome. Living with a chronic illness is no joke! We understand that getting out of bed each morning and managing your symptoms is hard. Renee has shared her story this month and she understands that feeling all too well.
Check out Renee's IBS journey now 👇
"For me living with IBS isn't easy, you can't just swallow a pill and be fixed. Over the last 5 years I have struggled with IBS every day.
Every time I went to the doctors they just gave me medicine and pills to help slow down my bowel movements. I was unhappy as I always felt bloated, low on energy and continually hungry as everything was going straight through me.
The turning point for me was last year. I went to Thailand and my doctor prescribed me pills that made me constipated for the whole trip which was no fun. Afterward, I had had enough and decided to go see a Dietitian. We did some testing and then she recommended for me to try the low FODMAP diet and advised me to check out alittlebityummy.com.
Initially, starting the low FODMAP diet was a really hard process. Hidden ingredients in products meant there is no such thing as a quick trip to the supermarket for me! It was also a bit of a mind game for me knowing that I wasn't allergic to high FODMAP foods but still needed to avoid certain foods during the first few weeks of the diet.
I have been Low FODMAP for 4 weeks now and feel amazing!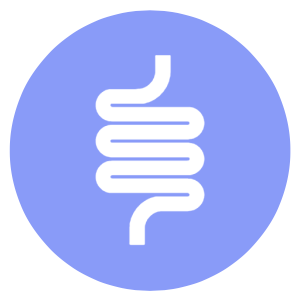 Are you ready to take control of your gut symptoms?
No thanks, my gut is perfect.
This is all with the help of A Little Bit Yummy's amazing recipes. The recipes have helped me see and understand what I can and cannot have and how-to meal prep for the week, so I am not tempted to eat something that will upset me.
It's now time for me to start FODMAP challenges. I am feeling nervous about the whole reintroduction phase as I have been feeling so much better and want to avoid my symptoms coming back.
However, I know this is a journey and once the reintroduction phase is complete I will have a clear understanding of what my body can handle and how I can structure my eating habits and routine. So bring it on!"