We all deserve a cheeky celebration drink every now and then, and there are lots of low FODMAP cocktails to choose from so you don't have to miss out!
Before you sip your next cocktail here are a few things to remember:
Choose a low FODMAP alcohol. Vodka, whiskey, gin & wine are all great options. Just stay away from rum & sweet dessert wines which are definitely high FODMAP. If you are a tequila fan then approach with caution, as this alcohol has unknown FODMAP content.
Check your mixes. Check all tonic waters, sodas and juices, and pre-made cocktail mixes for sneaky high FODMAP ingredients. They often have honey, high fructose corn syrup, agave syrup, apple, mango or other high FODMAP fruits.
Limit your intake. Even though some alcohols are low FODMAP, they can still irritate your gut and trigger symptoms in some people. This means you need to know your limits! Consider limiting your intake to one standard drink for females, and two standard drinks for men.
10 Low FODMAP Cocktails & Mocktails For You to Enjoy
Here are 10 absolutely delicious cocktails for you to try on your next night out…. Just don't drink them all at once!
1. Kiwi Crush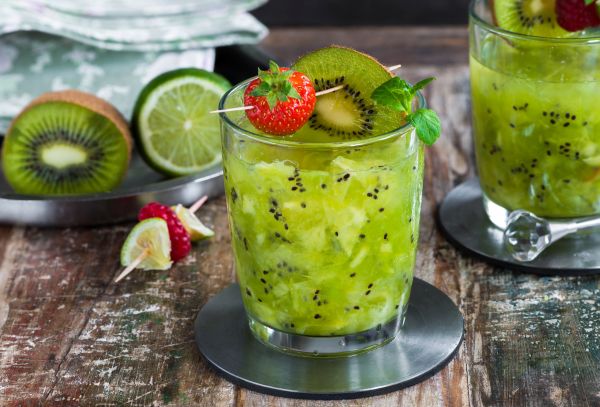 Packed full of kiwifruit and lime juice with a splash of vodka and a squeeze of lime this cocktail is deliciously fruity. Just make sure your soda is low FODMAP!
Recipe (serves 1)
1/2 lime (cut into small pieces
1 kiwifruit (peeled & diced)
1 tbsp fresh cilantro
1 tsp white sugar (more to taste)
2 ounces vodka
Small ice cubes
Top with club soda
Garnish with sliced kiwifruit & lime
Crush the lime, kiwifruit, cilantro & sugar together with a mudder. Drop in the ice, and mix through the vodka & club soda. Garnish with slices of lime and kiwifruit.
---
2. Gin & Tonic
It's an oldie but a goodie! Whether you like it plain and simple with straight gin & tonic, or with a slice of lemon and some peppercorns, this drink is a wonderfully safe option while on the low FODMAP diet.
---
3. Cucumber Cape Codder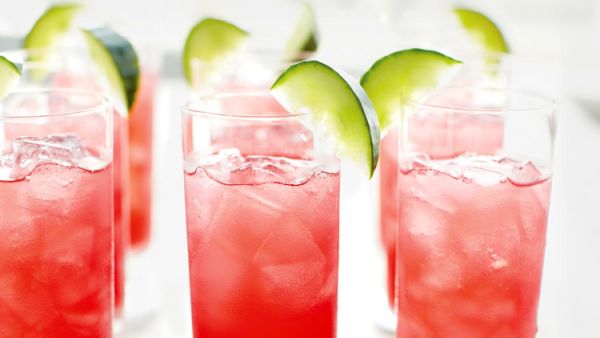 Vodka paired with crisp cranberry juice drink, cucumber simple syrup and a squeeze of lime. It might seem like an odd combo but this cocktail is delightfully refreshing. Just check your cranberry juice drink isn't sweetened with apple juice or high fructose corn syrup – check out our article on how to choose a low FODMAP option. Recipe on marthastewart.com
---
4. Virgin Pina Colada