If you're starving and need a quick bite to eat, then sushi can make a great low FODMAP option when you're out and about. Here's your guide to low FODMAP sushi to help you navigate your local sushi bar:
Check The Sushi Rice
First things first, make sure you check your sushi rice hasn't been made with high fructose corn syrup or fructose. Traditional sushi rice is low FODMAP as it is a mixture of short grain rice seasoned with rice vinegar, salt and sugar.
Choose Your Sushi
Makizushi or sushi rolls (this is what Western's typically think of when you say sushi) are delicious. Each sushi roll gets sliced into bite-sized pieces, and each sushi bar normally contains a range of different options. Look for sushi rolls that contain low FODMAP ingredients like raw or cooked fish, carrot, cucumber, red pepper, eggplant/aubergine, daikon, avocado (only low FODMAP in small serves – 1 to 2 sushi pieces), nori (dried seaweed), rice paper, and wakame. In Australia and New Zealand sushi containing chicken is also very popular, just check it the seasonings are low FODMAP.
Temaki sushi is popular at casual sushi bars and is cone-shaped rather than a roll. Temaki sushi contains very similar ingredients to sushi rolls so just look for low FODMAP options. We love temaki sushi stuffed withwith salmon, cucumber and mayo.
Nigirizushi or Nigiri style sushi is a mound of sushi rice with a dab of wasabi which is topped with sliced fish or seafood. This style of sushi makes a great low FODMAP option as there are normally no sneaky ingredients to catch you out! If your Nigri contains a sauce or marinade just check for added garlic or onion.
Sashimi is sliced raw fish normally served without rice. If the fish has been marinated check for added garlic or onion. It is normally served with wasabi and soy sauce.
Chirashi is also called scattered sushi and is a delicious bowl of rice topped with sashimi and vegetable garnishes. Make sure you choose low FODMAP vegetables to add to your bowl.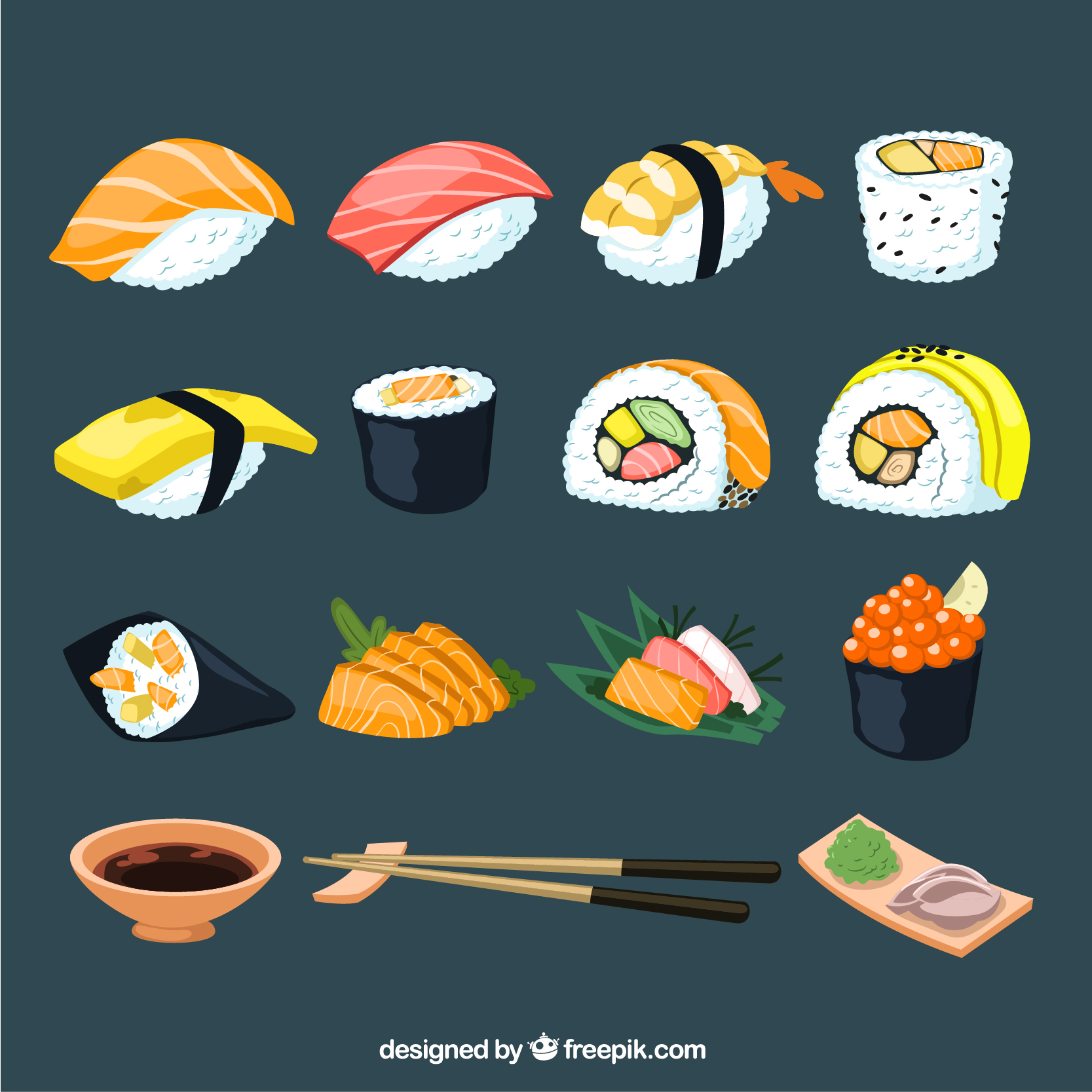 Select Your Low FODMAP Sushi Condiments
Soy sauce is low FODMAP as the amount of wheat in the product is well within low FODMAP limits. Safe serve is 2 tablespoons.
Pickled ginger helps cleanse the pallet between pieces of sushi. This delightfully refreshing condiment can sometimes hide sneaky FODMAPs so check it for sorbitol or high fructose corn syrup.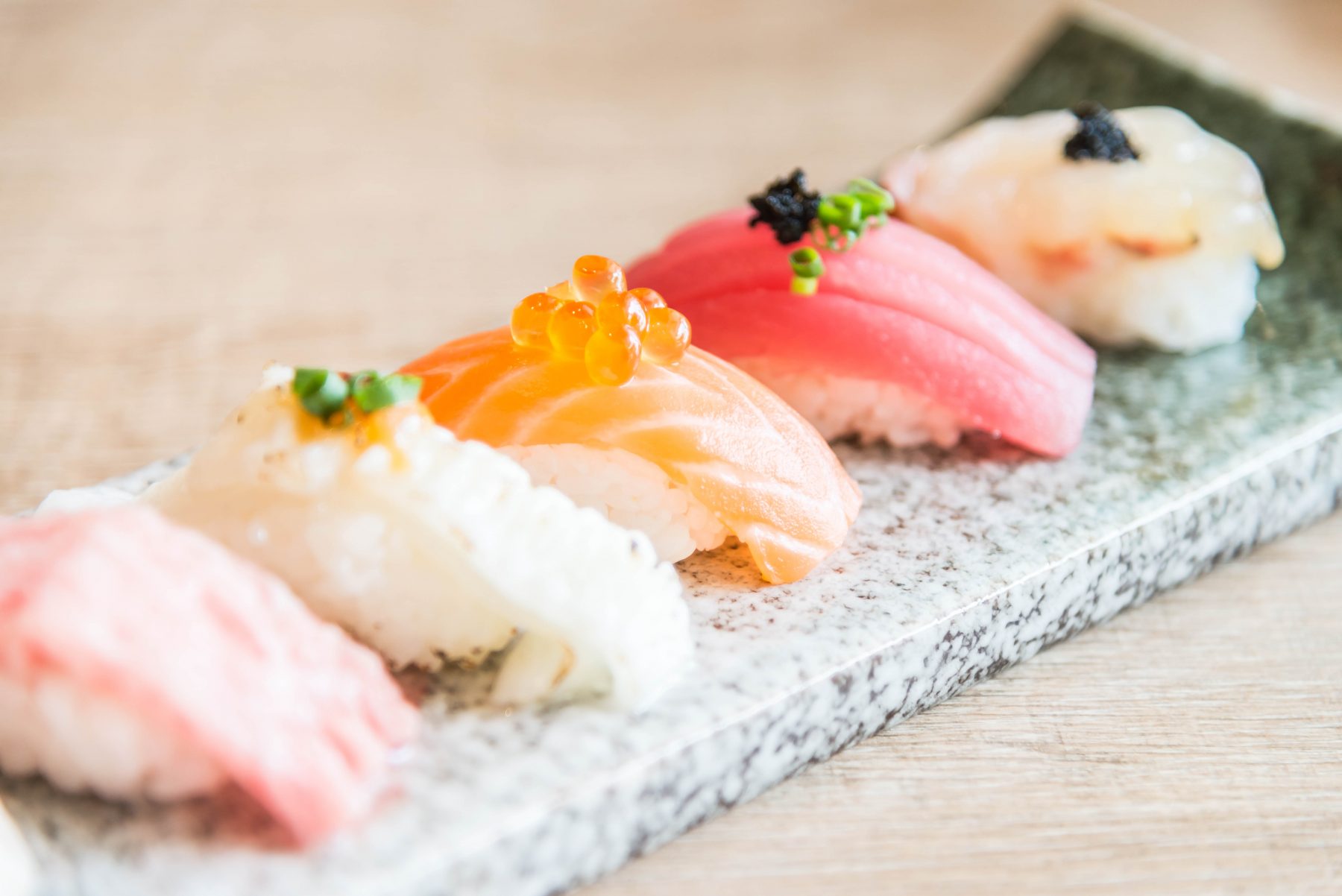 Watch out for sneaky FODMAPs
Wasabi paste is high FODMAP so avoid using this on your sushi until you are ready to test your tolerance to sorbitol. You can make your own low FODMAP wasabi paste at home using wasabi powder and water.
Imitation crab meat (often called carb, crab sticks or Krab) can contain sorbitol as well as wheat.
Katsu is normally breaded deep fried protein (like chicken). The breadcrumbs contain wheat which are only low FODMAP in small serves. Limit your serve to 2 pieces of sushi containing Katsu.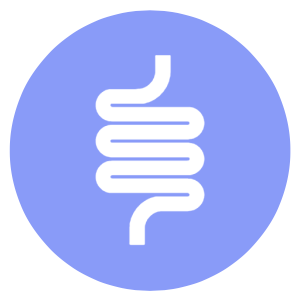 Are you ready to take control of your gut symptoms?
No thanks, my gut is perfect.
Tempura is battered vegetable or protein. This also contains wheat so limit your serve to 1 to 2 small pieces.
Teriyaki sauce and other sauces can contain garlic and onion so check the ingredients.
Sushi rice can sometimes contain high fructose corn syrup or fructose.
Pickled ginger occasionally contains sorbitol or high fructose corn syrup.
Send Us Your Tips
Do you have any low FODMAP sushi tips? We would love to hear them so leave us a comment below.