What Protein Powders are Low FODMAP?
If you are an athlete, or trying to gain weight, then protein powders can be a good way to supplement your diet. Just remember it is easy to get enough protein in your diet if you are eating a wide variety of low FODMAP foods. If you choose to use a protein powder, then this blog article will help you find one that is safe and isn't filled with high FODMAP ingredients.
What Protein Powders are Safe?
Whey protein products (FODMAP Content Varies)
Whey protein is produced during the cheese making process, where enzymes are used to separate the curd from the liquid whey (1). The whey is then dried and turned into a powder form (1). The amount of processing determines how much lactose is left in the product, and whether the whey powder is suitable for the low FODMAP diet.
Whey Protein Concentrate (High FODMAP unless labelled lactose free)
Whey protein concentrate is not low FODMAP unless it states it is lactose free (2). This type of whey protein normally contains between 4-8% lactose (2).
Whey Protein Isolate (Low FODMAP)
Whey protein isolate contains little or no lactose (less than 1%) (2), which makes it a good source of protein for those with lactose intolerance or on the low FODMAP diet (3). This type of whey protein is the purest form of whey and it is also low in fat (2).
Hydrolyzed Whey Protein (Hydrolysate) (High FODMAP unless labeled lactose free)
Hydrolyzed whey protein is created by exposing the whey protein to heat, acid or enzymes that break apart the bonds linking amino acids (2 5). This makes the whey protein more easily absorbed by your body. Hydrolyzed Whey Protein contains between 0.5% to 10% lactose (2). This means it is only low FODMAP if the product states that it contains little or no lactose (less than 1%).
Rice Protein (Low FODMAP)
Rice protein powder is considered low FODMAP. According to the Monash University Low FODMAP app, brown rice protein (sprouted, organic) is low FODMAP in 2 tablespoons (40g) serves (4).
Pea Protein (Varying FODMAP Levels)
Monash University has previously stated in the Monash University Low FODMAP App that pea protein was low FODMAP in 2 tablespoon serves, however, further testing of multiple brands indicates that FODMAP levels may vary. Until more testing is undertaken on how processing techniques influence the FODMAP content of pea protein we cannot confidently determine the FODMAP level. We recommend that you test your individual tolerance levels to pea protein, unless the branded product has been certified by Monash University.
Soy Protein (Possibly Low FODMAP)
Soy protein powder is made from defatted soybean flakes that are processed to remove some of the oligosaccharide content. Soy protein concentrates have much of the indigestible oligosaccharides removed "such that the raffinose content is less than about 0.5% and the stachyose content is less than about 3%" (7). While soy protein isolate has even lower levels of oligosaccharides, with negligible amounts of raffinose and less than 2% stachyose in the final product (7).
According to Monash University, soy milk made from soy protein is low FODMAP (6). So it is possible some soy protein powders might be low FODMAP, however that will depend on how it has been processed. More testing is still needed to understand the FODMAP content in soy protein powders. In the meantime, if you do decide to use soy protein powder, choose soy protein isolate powder that contains low amounts of fibre or no fibre content (the oligosaccharides hide in the soybean fibre), then test your tolerance to a small amount.
Egg Protein (Low FODMAP)
Eggs are protein and do not contain carbohydrates, which means they contain no FODMAPs (6). Egg protein powder is usually made solely from egg whites and the egg yolks are removed to reduce the fat and cholesterol content of the powder. Egg protein powder is a good low FODMAP option (3).
Hemp Protein (Probably low FODMAP)
Monash University has not tested hemp protein powder yet, however they have tested both hemp seeds and hemp milk and found that they both have low FODMAP serves. This means it is possible that hemp protein powder might be low FODMAP. If you decide to try hemp protein, test your tolerance level to a 1 tablespoon serve and increase your serve from there.
Sacha Inchi Protein (Low FODMAP)
Sacha Inchi protein (sometimes called Inca Inchi) comes from seeds harvested from a Peruvian plant (8). These seeds are high in protein and omega 3s (8). Nicer Foods have independently tested sacha inchi protein, and they have discovered that it is low FODMAP, even in large serving sizes of 100g (Kate Watson, personal communication, 20 July, 2015). This means sacha inchi is a safe protein powder for the low FODMAP diet.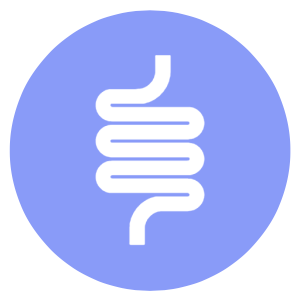 Are you ready to take control of your gut symptoms?
No thanks, my gut is perfect.
What other ingredients can make protein powder high FODMAP?
If you are buying a flavoured protein powder you need to check for added high FODMAP ingredients. Below are some of the common high FODMAP ingredients added to protein powders:
Inulin (dietary fibre), chicory root, fructo-oligosaccharides (FOS), fructose, fruit sugar, fructose syrup, crystalline fructose, HFCS, isolmalt, xylitol (E967), sorbitol (glucitol, E420), mannitol (E421), maltitol (E965), and other sweeteners ending in 'ol', beet fibre, and dried high FODMAP fruit.
Final Thoughts
When choosing your low FODMAP protein powders, rice protein, egg protein, sacha inchi protein, and whey protein isolate powders are all safe low FODMAP choices. When buying flavoured protein powders, make sure you check for other high FODMAP ingredients. I want to say a big thank you to Kate Watson from Nicer Foods for sharing her FODMAP knowledge with us. For more helpful articles please follow us on Facebook or sign up to our monthly newsletter.