What is Xylitol? And is it high FODMAP?
Xylitol is a high FODMAP sugar alcohol (polyol), that can wreak havoc on our digestive systems and trigger IBS symptoms. To make sure xylitol doesn't sneak into your low FODMAP diet, you need to understand where to find it and why it is a problem.
Where is Xylitol found?
Low levels of xylitol naturally occur in fruits, vegetables, and other plants (1 2). For example,  foods such as raspberries, strawberries, and endives contain xylitol (3). However, the levels appear to be low enough that these fruits and vegetable are considered FODMAP safe (6). Xylitol becomes an issue when it is commercially extracted and used in higher amounts as an artificial sweetener. Commercial xylitol is extracted from corncobs and hardwood trees (2). It is then added to processed foods such as chewing gum, protein powders, and sugar free products like candies/lollies, chocolate, and diet drinks (1). Some medications also contain xylitol, so if you are concerned talk to your doctor or pharmacist.
What is Xylitol labelled as?
Xylitol can be a sneaky FODMAP especially if it is listed as a food additive E967 or 967 in the ingredients list. When checking labels watch out for Xylitol, birch sugar, or E967 or 967 (4 5). In the USA xylitol should be listed as its full name in the ingredient list.
Why is Xylitol a problem?
Xylitol is a sugar alcohol (polyol) and sugar alcohols are hard for our bodies to process. Only one-third of the polyols consumed are actually absorbed by our bodies, and the level of absorption depends on the type of polyol and the individual (7). When xylitol is poorly absorbed, our gut bacteria rapidly ferment it, which leads to Irritable Bowel Syndrome symptoms (7  6).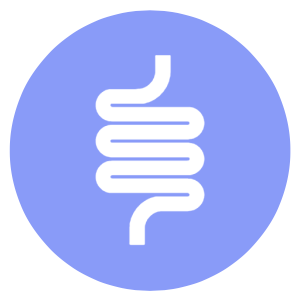 Are you ready to take control of your gut symptoms?
No thanks, my gut is perfect.
In large amounts xylitol is also a natural laxative, as it draws water into the large intestine when it is poorly absorbed, which stimulates bowel movements
(7
). This is why sugar free products containing xylitol often have a written warning saying that the product could have a laxative effect.
Final Thoughts
Remember to steer clear of diet products and processed foods if they include xylitol or E967, to avoid tummy troubles. For more useful articles on the low FODMAP diet follow us on Facebook or subscribe to our newsletter.