Nuts are an excellent source of healthy fats, antioxidants, vitamins, and fibre (1). There are plenty of low FODMAP nuts to choose from while on the low FODMAP diet and they make a great energy-boosting snack!
If you struggle with low FODMAP nuts, and it's not due to an allergy, then it might be because nuts contain high levels of insoluble fibre, which can make IBS symptoms worse (2 3 4).
This article will explain which nuts are safe for the low FODMAP diet and which nuts are not. Just before you go nuts about nuts just remember that as always serving sizes are important!
  FODMAP Content of Nuts
  Low FODMAP  
  Moderate FODMAP
  High FODMAP
  Brazil nuts
  Almonds (10 or less low FODMAP)
  Almonds (more than 10)
  Chestnuts
  Hazelnuts (10 or less low FODMAP)
  Cashews
  Macadamia nuts
  Pistachios
  Peanuts
  Pecans
  Pinenuts
  Walnuts
(Table compiled from Monash University App, 2014)
Low FODMAP Nuts 
Brazil nuts are known for their high levels of selenium and just two to three nuts per day can provide you with 100% of your daily selenium needs (1). The safe serving size for brazil nuts is 10 nuts (6).
Chestnuts are high in vitamin C, as well as minerals, such as potassium, copper and magnesium, amino acids and antioxidants (7). Fire roasted chestnuts make the perfect autumn treat. Safe low FODMAP serving size is 20 chestnuts (8). However, serving sizes with 25 or more chestnuts contain moderate levels of oligosaccharides (GOS) and should be limited (8).
Macadamia nuts contain higher levels of monosaturated fats, like those found in olive oil, compared with other tree nuts (9 10). This means they may be able to help reduce cholesterol when combined with a healthy diet (9 10). These nuts are also higher in fat and calories than other nuts so watch your portion control (9 11). The safe low FODMAP serving size for macadamia nuts is 20 nuts (5).
Peanuts are not tree nuts but belong to the legume family (12). Nutritionally they are very similar to other tree nuts (12). Peanuts are high in folate and a good option for people on a budget, as they cost less than tree nuts and can offer the same heart protection benefits (12). The safe low FODMAP serving size for peanuts is 32 nuts (5).
Pecans are a good source of thiamine, magnesium, and phosphorous, making them a rich source of vitamins and minerals (13). The safe low FODMAP serving size is 10 pecan halves (5).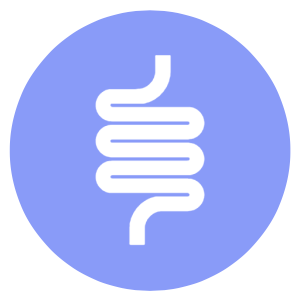 Are you ready to take control of your gut symptoms?
No thanks, my gut is perfect.
Pine nuts contain both vitamins E & K (14). Vitamin E helps your body produce red blood cells, and vitamin K helps your body to form blood clots and stop bleeding after an injury (14). The safe serving size is one tablespoon (5). Large serving sizes of eight tablespoons should be avoided as they contain high amounts of fructans (5).
Walnuts are a rich source of plant-based omega-3s, which can help protect your body against heart disease and strokes (1). Safe serving size is 10 walnut halves (5).
Nuts Safe in Small Serves Only
Hazelnuts and almonds are only low FODMAP in small servings sizes of 10 nuts or less (5).
Avoid These High FODMAP Nuts
Unfortunately, both cashews and pistachio nuts are high FODMAP even in small serving sizes (5).
Final Thoughts
Low FODMAP nuts are a great source of vitamins, minerals, healthy fats, and fibre. This means they make great low FODMAP snacks and can help you achieve a balanced diet. Unless you are like me and have a nut allergy, or have issues with insoluble fibre, try to eat a small handful of safe nuts every day.
More Tools to Help
We know that taming your gut symptoms can be challenging but we're here to help! We can support you through your journey from starting the low FODMAP diet to reintroducing FODMAPs and finding your food freedom in our FODMAP Made Easy programme.
Explore our 850+ delicious low FODMAP recipes, plan your meals with our weekly meal plans, track your symptoms, and get extensive help for all the stages of the low FODMAP diet through our e-courses. All our resources are dietitian reviewed. So what are you waiting for? Come and join us in the FODMAP Made Easy programme!