Different types of banana, and bananas at varying stages of ripeness, can contain different FODMAP levels. This means it is important that you know which bananas are considered low FODMAP and safe to eat. Two types of banana have been tested  – the sugar banana (lady fingers) and the common banana.
What is a common banana?
The most common variety of banana globally is Cavendish bananas. These bananas are often sold under the names of William, Grande Nain, and Valery (1).
The common banana is medium to large in size (much larger than the sugar banana). Unripe bananas have green skin that transition to yellow as it ripens (1).
SaveSave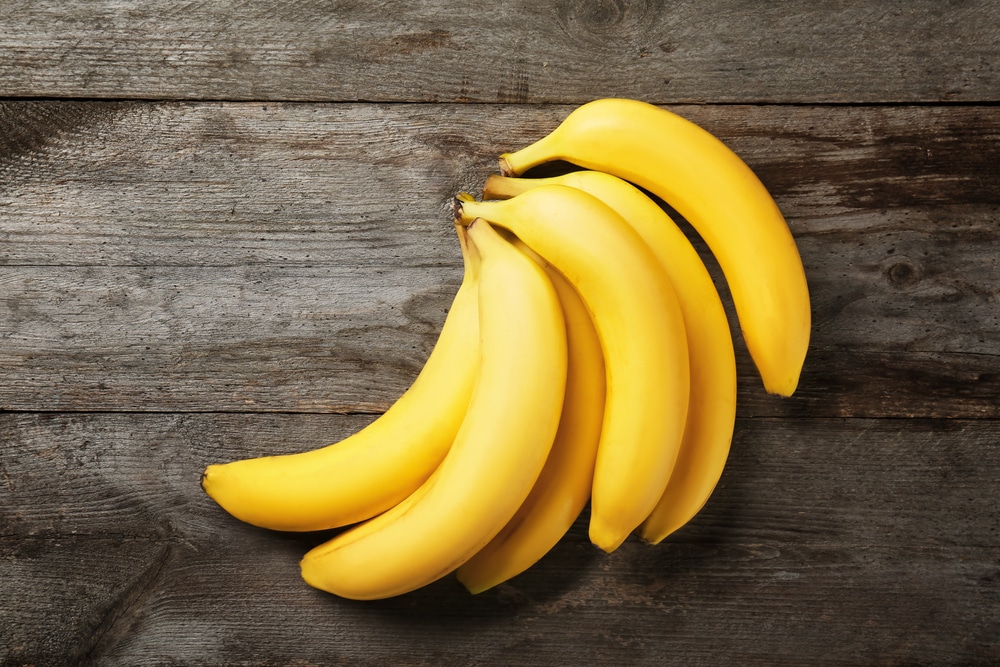 Is the common banana low FODMAP?
Only unripe common bananas are considered low FODMAP at a serving size of 100g (2 3). Ripe common bananas are high FODMAP for fructans, however, you might find you can tolerate a small 30g serve (2 3).
As the common banana ripens the starch turns into several types of sugar (sucrose, fructose and glucose) and fructans appear to increase. Reactions to fully ripe banana has often been attributed to fructose. However, a fully ripe banana (yellow with some brown spots) is 14 percent fructose, 20 percent glucose, and 66 percent sucrose (6). According to research a ripe common banana's fructose and glucose ratio remains in balance (6 7), which means it is the fructan levels which can trigger our symptoms.
One large common banana can weigh more than 100g, so make sure you choose small or medium sized bananas or break the banana into two serves.
What is a sugar banana?
Sugar bananas are also commonly called Lady Fingers, Fig bananas, Finger banana, Date bananas or Sucrier bananas (1 5).
SaveSave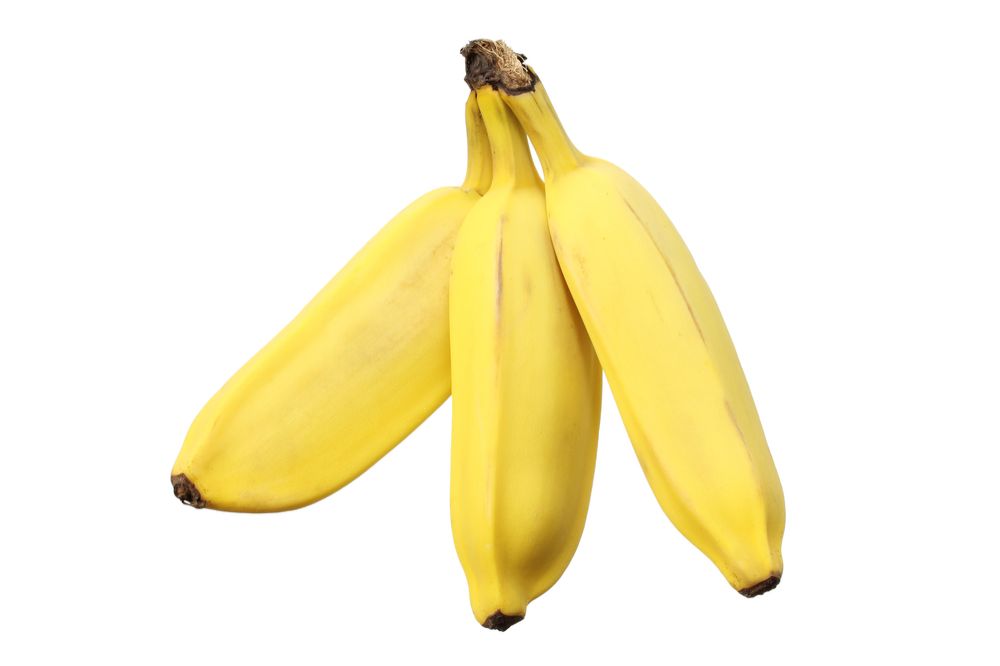 These bananas are about 2.5 cm in diameter and 10 cm in length (shorter and fatter than the common banana) (1 5). The sugar banana's skin is thin and these bananas taste sweeter than common bananas. Sugar bananas are initially green and turn yellow as they ripen. You can identify a semi-ripe sugar (lady finger) banana by the colour of its skin. The skin should be transitioning from green and just starting to yellow (4).
Names for Sugar Bananas Around the World
|   English |   Spanish |   French |   West Indies |
| --- | --- | --- | --- |
| Lady Fingers | Dedo de Dama | Banane-figue | Banane figue sucrée |
| Fig Banana | Dátil | Banane mignonne | Banane doigt de dame |
| Finger Banana | Niño | Figue sucrée | Banane naine |
| Date Banana | Bocadillo | |  Banana ficaire |
| Sucier Banana | Mancies | | Banana "Sucrier" |
| | Plátano Roatan | | |
| | Cambur Titiaro | | |
(Information in Table Sourced from: Growables, 2015)
Are sugar bananas low FODMAP?
One firm sugar banana (medium size is 112g) is considered low FODMAP by Monash University (2). However, the sugar bananas FODMAP status changes as it ripens.  Ripe sugar banana contains excess fructose according to Monash, and according to FODMAP Friendly, it contains high levels of fructans. Either way, ripe sugar bananas are high FODMAP and should be avoided in large serves (2 3). You can test your tolerance level to a small serve of 56g or less, which is considered low FODMAP (2).
Final Thoughts
Both common Cavendish bananas and sugar bananas are safe to consume when they are unripe (firm). Make sure you avoid eating large serves of ripe bananas as they are higher in FODMAP levels.
Image Credits:
Hanna Kh/Shutterstock.com
Africa Studio/Shutterstock.com
photosync/Shutterstock.com
SaveSave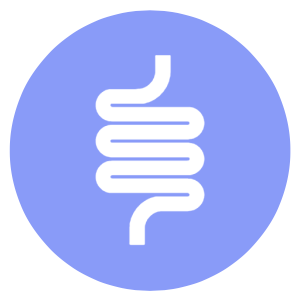 Are you ready to take control of your gut symptoms?
No thanks, my gut is perfect.