Struggling with your holiday menus? There is no need to panic! With some simple swaps you can convert your traditional recipes into tasty low FODMAP feasts!
Save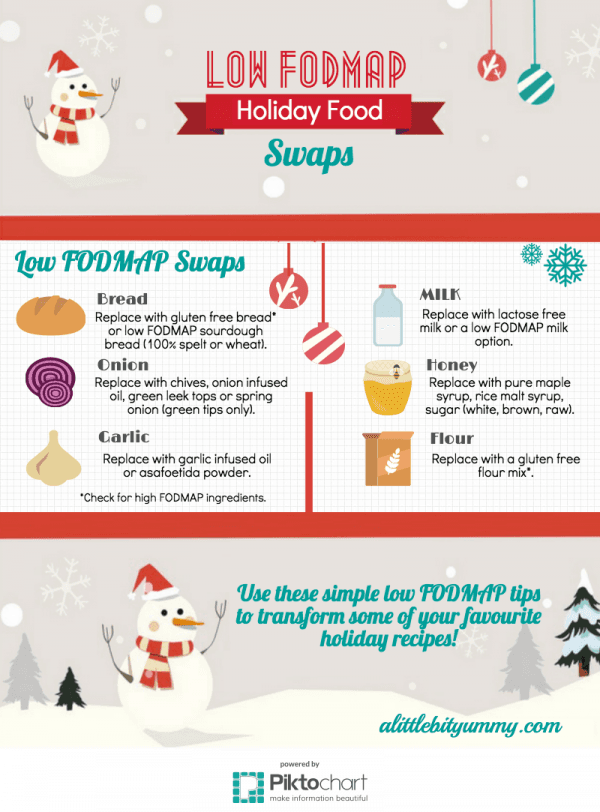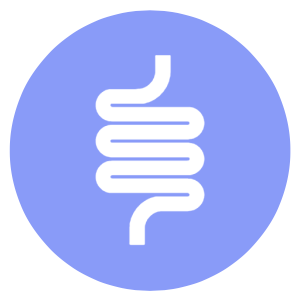 Are you ready to take control of your gut symptoms?
No thanks, my gut is perfect.
Milk used in sauces, mash potato, puddings, and baking is high FODMAP. Try replacing it with lactose free milk or low FODMAP milk alternative.
All purpose flour used in sauces, baking and desserts can easily be swapped for a gluten free all purpose flour (many of these can be used cup for cup). Sometimes you will need to add extra guar gum, xantham gum or a chia seed mixture to help the dessert or baking hold together better.
Honey in glazing or being used as a sweetener can be replaced with maple syrup, rice malt syrup, sugar (white, brown, raw) or another low FODMAP sweetener. Check out our guide to low FODMAP sweeteners for more information.
Avoid using pre-packaged salad dressing, seasoning mixes, and soups as these often contain onion and garlic (these can hide under 'natural flavours'). Try making your own spice mixes at home instead.
Final Thoughts
Get into the kitchen and have fun converting some of your favourite holiday recipes. If you get stuck don't forget to check out our low FODMAP holiday recipes.