Preparing for a Low FODMAP Guest
It's holiday season, which means lots of family gatherings and travelling. Preparing for a low FODMAP guest can be daunting! However it is just as daunting for the person with the food intolerances. Believe me we are not trying to be an inconvenience or trying to be fussy. The last thing we want is to be very ill and stuck in your bathroom for the entire stay. If you are not sure what the low FODMAP diet is and how it helps then read this guide first. As a friend or family member there are a few things you can do to make sure everyone has an enjoyable, safe and happy time. Here are some tips to help you prepare:
1. Talk to your guest. FODMAP and food intolerances can vary greatly in terms of the types of food and symptom severity. Develop an understanding of your guests gastrointestinal issues by talking to them openly about how severe their symptoms get and what their worst trigger foods are. This understanding can help you with the choose recipes that can be adapted to meet everyone's needs.
2. Understand that your guest can't just have a 'cheat' day. The low FODMAP diet is a medical diet not a weight loss diet. The consequence of eating something naughty on a weight loss diet is normally a guilty conscious. Cheating on the low FODMAP diet can have serious consequences and cause IBS symptoms ranging from an uncomfortable stomach with a bit of wind and bloating, right through to severe abdominal pains, diarrhoea or constipation. These symptoms can last for several days. For people on the low FODMAP diet a little bit of garlic, onion or another high FODMAP food is a big deal, and although it can seem annoying, it is in their best interests (health and wellbeing) if you help them avoid high FODMAP food consumption.
3. Get a good list of low FODMAP foods from your guest. If they are just on the low FODMAP diet then you can do this yourself by purchasing the Monash Low FODMAP app. This is the most comprehensive and up-to-date low FODMAP guide developed by Monash University. This app contains both food lists and recommended serving sizes, which can help you make sure your guest avoids high FODMAP foods. If you can't get this app ask your guest for a list of low FODMAP foods.
4. Plan meals together. If they are coming for a special event get them to help you plan the meal. There are often simple ways to make Christmas classics safe, for instance, switching out spices and changing the stuffing bread to gluten free bread. If an ingredient isn't on the safe list ask your guest before including it in the recipe. Often simple meals are better. Check out my low FODMAP recipes for some safe and delicious inspiration.
5. Reduce cross contamination. To keep your guest safe only cook with low FODMAP foods. Please be aware that FODMAPs are water soluble which means they leach out of the high FODMAP food items and into the low FODMAP foods in the meal.  This means you can't cook with onion and then simple remove it from the dish, as the FODMAPs have already absorbed into the other ingredients and could make your guest very sick.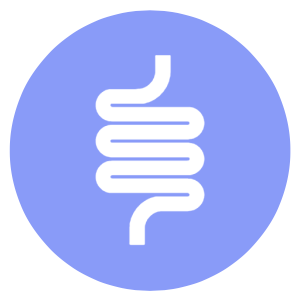 Are you ready to take control of your gut symptoms?
No thanks, my gut is perfect.
6. Stock the pantry. If your guest is flying in to meet you they may not be able to bring pantry staples with them. Pantry staples include low FODMAP milk, their favourite cereal and snacks, low FODMAP stock, and gluten free flour. Ask them to create a list so you can grab some basic pantry items before they arrive (often they will be happy to contribute to the grocery fund as well).
7. Plan where to eat out during their stay. Some restaurants are better at adapting low FODMAP meals than others. Often Thai and steak houses are good choices, also look for restaurants with gluten free options. For more information on how to choose safe restaurants read this 'How To Eat Out' guide.
Final Thoughts
Good communication is key to helping your low FODMAP guest stay symptom free during their trip. Remember that your guest is not trying to be an inconvenience to you. They are trying to stay as healthy as possible so they can help create happy memories. Your support of the low FODMAP diet and their food intolerances will mean the world to them. Please follow me on Facebook for weekly tips and delicious low FODMAP recipes.