Low FODMAP Gifts For Foodies
In need of some last minute low FODMAP gift ideas for your loved one? Why not an edible low FODMAP gift! You can make them a gift basket or create some delicious home baking for them to enjoy. If you are looking for something a little bit more expensive, kitchen gadgets can be a lifesaver when cooking from scratch on the low FODMAP diet. Check out my low FODMAP gifts for foodies for inspiration.
Low FODMAP Home Baking Ideas

Homemade baking shows how much you care about your loved one and their diet. Make sure you print off the recipe to include with your gift so your FODMAPer can double check the ingredients for peace of mind.
How To Create A Low FODMAP Gift Basket:
Gift baskets give you a lot of flexibility – you can add as little or as much as you like to them depending on your budget. Here are some food options to choose from:
Wine. Both red and white wines are considered low FODMAP. Just steer clear of the dessert wines. Before including it in their basket see if you can find out what they prefer to drink! For a guide to low FODMAP alcohol read this

.

Dark chocolate. Plain dark chocolate is definitely a go to treat food for may FODMAPers. When choosing your dark chocolate check the ingredients for inulin and high FODMAP sweeteners like agave syrup, honey, or anything ending in 'ol'.

Dried spices and herbs.

The low FODMAP diet is all about making delicious food without onion and garlic. Help your loved one by selecting a range of herbs and spices that they can play with. Avoid any spice mixes that include added onion or garlic.
Garlic infused oil. Both garlic and onion infused oils can be used to add flavour without FODMAPs to low FODMAP meals. These can often be found in the oil section of your local supermarket.
Cheese

.

If you know your FODMAPer can tolerate lactose free products then hard cheeses can make a nice addition to the gift basket. Camembert, cheddar, brie, colby and Swiss cheese all make good options. If you want to know more about low FODMAP cheese you can find a guide here. Remember to keep the cheese in the fridge and add it to the gift basket on Christmas morning.
Plain rice crackers. These crackers are another go to snack for people on the low FODMAP diet. Choose plain rice crackers and avoid ones that are flavoured or that contain inulin.
Low FODMAP nuts make a great snack. Macadamia, pecans, walnuts, peanuts and pine nuts are all low FODMAP. Just avoid anything that states it has been honey roasted.
Choose A Kitchen Gadget
Most premade foods and sauces are high FODMAP, which means cooking is a must while on this diet. Help your loved one take the stress out of the kitchen with these kitchen gadgets.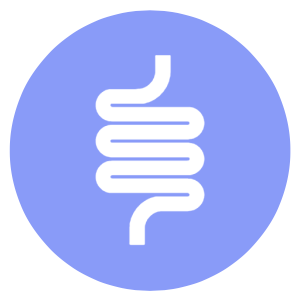 Are you ready to take control of your gut symptoms?
No thanks, my gut is perfect.
Electronic scale

.

I can't live without my electronic scales. They help me stick to safe serving sizes for low FODMAP foods and make baking much simpler.
Sharp knives. Sharp knives can take the stress out of the kitchen by making food prep a breeze.
A blender or stick blender can come in handy when making homemade soups, pesto and hummus.
Slowcooker

.

These can be a lifesaver during a busy work week. You can chuck all the ingredients into the slowcooker and come home to a perfectly cooked low FODMAP meal.
Final Thoughts
No matter what your timeframe or budget, it is possible for you to create a low FODMAP gift for your foodie! They will appreciate the time and effort you have put into selecting their gift.