11 Budget Saving Tips for the Low FODMAP Diet
Shopping on the low FODMAP diet can be expensive. However there are some quick tips you can use to save your budget and make sure your grocery bill doesn't break the bank! Here are my 11 budget saving tips for the low FODMAP diet:
Plan your meals & write a shopping list

. Planning out your weekly meals means you can write a detailed shopping list. This will help stop you walking aimlessly around the supermarket and stop impulse buying, which will save you both time and money!

Check out independent green grocers, Asian supermarkets, and butchers in your area

. They often have lower prices and good quality produce. Independent butchers will normally let you buy the exact quantity of meat you need which can save you a lot of money!
Cook extra for dinner and take leftovers for lunch

.

It is much cheaper to cook in bulk and reduces the amount of meal prep work you need to do each week. Leftovers can be stored in containers and taken to work the next day or popped into the freezer for a later date.
Re-grow your spring onions and leeks

.

In the low FODMAP diet we can only use the green tips of both spring onions and leeks. Once you have harvested the tips place the spring onion bulbs and leek bulbs in glasses of water on your window sill. They will begin to reshoot after a couple of days. After about a week I transfer mine into a planter box and then continue to harvest the green tips as I need them.
Use frozen vegetables (especially green beans) and berries. They are just as nutritious and generally much cheaper. Using frozen produce will also reduce waste as the items will keep for months in the freezer.
Invest in a variety of dried herbs or grow your own fresh herbs. Dried herbs are relatively cheap compared to fresh herbs and they last for months in the pantry. To convert fresh herbs to dry herbs you want to reduce the quantity by three times. This means if you need 1 tablespoon of fresh herbs you would use 1 teaspoon of dried herbs (1 tablespoon generally equals 3 teaspoons). Another cost saving tips is to grow your favourite herbs in pots on your deck or windowsill. My favourite herbs to grow are parsley, basil, cilantro (coriander), and chives.
Focus on using potatoes, rice, and rice noodles as your fillers in your meals

.

Keep gluten free pasta as an occasional treat. Unwashed potatoes are cheaper than washed potatoes. Also, the trick to rice noodles is to avoid overcooking them, so check the noodles 2 minutes before they are meant to be ready.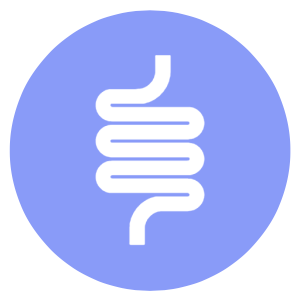 Are you ready to take control of your gut symptoms?
No thanks, my gut is perfect.
Save money on meat.

 Tinned fish like tuna and salmon, lean minced (ground) meat, and eggs are cheap and versatile sources of proteins for tasty meals. When choosing tinned fish make sure you buy plain flavours and check for high FODMAP ingredients. Remember to bulk out your meat-based meals with several low FODMAP vegetables and low FODMAP fillers like rice or potato.
Make your own lactose free milk. Lactose free milk is significantly more expensive than standard cow's milk. You can make your own by adding lactase drops (the lactase enzymes digest the lactose making it low FODMAP) (1). You can buy lactase drops over the counter from most pharmacies (1). Then add the drops to the standard cow's milk and leave for 24 hours before consuming (1).
Make your own gluten free baking

.

Gluten free baking from the supermarket is expensive. Instead try making your own gluten free baking and storing it in the freezer. That way you always have a low FODMAP treat for when you need one. For low FODMAP baking ideas click here.
Carry a water bottle.

 

A key step to a healthy body is staying hydrated. Bottled water is expensive and the plastic waste we generate each day from disposable water bottles is a threat to the environment. So do your budget and the environment a favour and carry a reusable water bottle!