Sometimes it feels like you can't pick up a single seasoning mix, pre-package meal, or choose a meal in a restaurant without it containing a sneaky little FODMAP called onion. Onion (even in the smallest amount) can cause severe tummy troubles! When transitioning onto the low FODMAP diet it can feel a bit daunting figuring out how to recapture flavour in your meals, without using onion as a base flavour. Let's figure out how to replace onion on the low FODMAP diet and learn why onion is high FODMAP.
Why is onion a problem on the low FODMAP diet?
Onion contains fructo-oligosaccharides, which are commonly referred to as fructans (1 2). Fructans are short chain carbohydrates and are found in foods like onions, garlic, wheat, rye, barley, and artichokes (1 3). Humans do not have enzymes to break down either of the oligosaccharide sugar groups, which means they are malabsorbed in the small intestine, and then fermented by the gut bacteria, leading to irritable bowel syndrome (IBS) symptoms in susceptible individuals (1 3). This is why eating onion can cause very unpleasant IBS symptoms. During the FODMAP elimination phase it is recommended that you remove all onion (fresh, minced and dried) from your diet (2). This means you need to check all packaged goods, sauces, and any dried spice mixes like curry powder, five spice, chilli powder for added onion, as even a little bit might be too much! You can then test fructans/onion in the reintroduction phase, to see if you can add small amounts back in.
How do you replace the onion flavour while eating low FODMAP?
There are several ways you can replace the onion flavour while eating low FODMAP: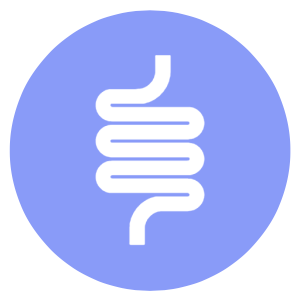 Are you ready to take control of your gut symptoms?
No thanks, my gut is perfect.
How do you use asafoetida powder?
Using asafoetida powder is actually very simple, once you get over its pungent smell. Simply add a small pinch of the asafoetida powder (Hing powder) to your oil or hot fat and fry for 15 to 20 seconds before adding the other spices (5). This will allow the flavour to infuse into the oil and it will also decrease the pungent odour, making it more mellow and appetising (5). Then you can add the rest of your ingredients and continue cooking according to the recipe.
Why can't you just take out the onion before you eat the meal?
Unfortunately, when you cook with onion, the fructans can leech from the onion into other parts of meal, as they will dissolve in any water that is present in the other ingredients you are cooking. While not eating the onion pieces will reduce your overall FODMAP load, it may not reduce it enough, as the fructans will have become infused in other parts of the meal. Therefore, in the elimination phase, you need to either avoid onion or use safe onion substitutes. After the reintroduction period, you might find you can tolerate leaving the onion pieces in whole and then remove them before eating, but you need to test fructans in the reintroduction phase first.
Final Thoughts
So remember to avoid onion at all costs during the elimination phase, and make sure it doesn't sneak into any of your processed food! Have fun replacing onion with safe alternatives like the green tips from spring onions and leeks, onion infused oil, or a pinch of asafoetida powder. Happy cooking everyone!