Natural disasters come in many shapes and forms and no one wants to consider being caught in the middle of one! Wild weather, earthquakes, or volcanic eruptions are stressful enough without having to worry about FODMAP reactions. Review your food kit now and update it with some of the foods listed below.
General Guidelines
Assemble enough food to last you and your family at least 3 days
Store at least 3 litres (or 1 gallon) of water for each person per day + water for washing and cooking.
Radio and flashlight with spare batteries
Warm & waterproof clothing
Blankets & sleeping supplies
Toilet paper, moist towelettes and large rubbish bags for emergency toilets
Gas cooker for food
Can opener
Wrench or pliers to turn off utilites
Whistle to signal for help
Face and dusk masks
First aid kit and essential medications. Include any medications that help you manage gastrointestinal symptoms.
Low FODMAP Emergency Foods
Ready to eat canned meat: salmon, sardines, tuna, corn beef, chicken. Check that they are stored in brine or oil and do not contain high FODMAP ingredients like garlic or onion.
Canned low FODMAP fruit like pineapple and mandarins. Buy canned low FODMAP fruit in syrup (avoid any with high FODMAP sweeteners). Sugar syrups are less likely to contain excess fructose providing they are made from low FODMAP sweeteners.
Canned vegetables: green beans, tomatoes, baby carrots as well as canned lentils, chickpeas, and champignon mushrooms. Canned lentils, chickpeas, and champignon mushrooms should be drained and rinsed well to lower the FODMAP content.
Dried fruit: dried cranberries, banana chips, and desiccated coconut are all low FODMAP in small serves.
Low FODMAP nuts & seeds

: chestnuts, macadamia nuts, brazil nuts, peanuts, pinenuts, sunflower seeds, pumpkin seeds, sesame seeds. Avoid nuts with added salt, as they will encourage you to consume more of your water supply.
Spreads

: peanut butter, sunflower seed butter, pumpkin seed butter, strawberry jam, vegemite.
Crackers & cereals: plain rice cakes, rice crackers, granola (check for high FODMAP ingredients), gluten free cornflakes, plain potato chips, popcorn, pretzels, plain biscuits.
Drinks: cranberry juice, tomato juice blends, tea, coffee, hot chocolate, bottled water.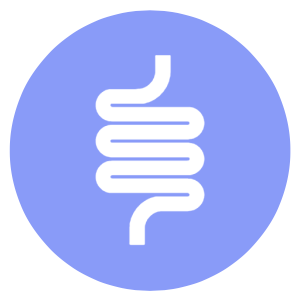 Are you ready to take control of your gut symptoms?
No thanks, my gut is perfect.
Milk & Milk replacement: Lactose free UHT milk, UHT coconut milk (limit serve to ½ cup), soy milk made from soy protein,  almond milk, rice milk (limit serve to 200ml), canned coconut milk (limit serve to 1/3 cup), hemp milk, quinoa milk, macadamia milk. Also add lactase enzyme drops to your food kit. Lactase drops will convert standard UHT cow's milk into lactose free milk.
Comfort foods: low FODMAP dark chocolate, pre-packaged low FODMAP gluten free baking, low FODMAP candy.
Foods for infants: if you have young children prepare for their needs.
If you have cooking equipment:
Instant potatoes, rice, gluten free pasta, rice noodles, rice flakes, rolled oats.
Favourite condiments to add to meals: low FODMAP stock, Worcestershire sauce, tomato paste, soy sauce or a few herbs or spices
Check the Monash Low FODMAP app for serving size guidelines for each food and write them on the packages using a permanent market.
Final Thoughts
Emergency situations are stressful. Preparing your low FODMAP emergency kit now can help you get through.