We all know the low FODMAP diet is a highly restrictive medical diet, so how can you keep yourself fed and your family healthy without creating a whole heap of extra work and stress?
Let's Look At Why FODMAPs Are Important
FODMAPs are important for long term gut health as they are prebiotic foods that help feed our gut bacteria (1). This means we need to make sure other family members continue to eat them, even while we restrict the FODMAPs to gain good symptom control.
According to accredited practicing dietitian, Joanna Baker, it's especially important that family members continue to consume products that contain lactose, like normal cow's milk and yoghurt. This is because we need lactase enzymes to break down lactose and if we aren't exposed to lactose on a regular basis then these enzyme numbers can reduce, which can increase the chances of the person becoming lactose intolerant.
Don't panic. Including high FODMAP foods in their meals, doesn't mean you have to spend hours cooking two separate dinners.
We understand life is busy and that you need simple strategies to make the low FODMAP diet practical. Dinner is the most time intensive meal to prepare and it is safe for you to share one low FODMAP meal each day.
Sharing dinner with your family gives you a chance to socialize and bond, while not feeling like you are missing out. Just make sure your family members are getting lots of high FODMAP foods during the day and consider adding a simple high FODMAP side dish to the shared meal.
Easy High FODMAP Food Options For Family Members
Give them normal cow's milk with their cereal (muesli is a good option) along with a serve of high FODMAP fruit, or a 2 pieces of normal wheat bread with honey, mixed berry jam or blackcurrant marmalade.
Snacks could include high FODMAP muesli bars, a serve of high FODMAP nuts (like roasted cashew nuts or pistachios), trail mix made from high FODMAP dried fruits, or plain yoghurt sweetened with a teaspoon of honey
Easy side dishes for dinner could include peas, sweet corn, snap peas, fried onion, salad dressings that include onion or garlic, store bought hummus, steamed cauliflower, or fried mushrooms.
Money Saving Tips
Coordinating some extra food doesn't have to break the bank. Here are some easy tips help your budget and reduce waste:
Keep your breads in the freezer so they don't go to waste.
Stock up on frozen vegetables (both high and low FODMAP).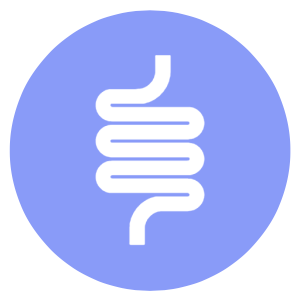 Are you ready to take control of your gut symptoms?
No thanks, my gut is perfect.
Regrow your spring onion or green leek tips by popping them in a glass of water on the window sill.
Make your own lactose free milk by adding lactase. Pop your weekly servings of milk into a separate container and add lactase enzymes to create low FODMAP milk.
Get Prepared
It's much easier to feed yourself and your family if you take some time each weekend to plan out your food. Check out this article to learn how to plan your meals or explore our meal planning service in our FODMAP Made Easy programme for lots of family friendly dinner ideas.