Feeling stressed, bored, or overwhelmed about your food? Eating the same low FODMAP foods day in and day out can lead to food fatigue and stress. These are problematic as you become more likely to binge eat high FODMAP foods, which can trigger symptoms and delay your ability to start the re-introduction phase. Low FODMAP meal plans can help you get prepared and love your low FODMAP food. If you need help make sure you check out our low FODMAP meal plans in our FODMAP Made Easy programme.
Food For Thought
We are often creatures of habit which means creating a couple of low FODMAP breakfasts is easy… lunch and dinner often require a bit more planning.
 3 Tips For Planning Main Meals
For each day of the week choose your protein source (to keep it varied look for 3 to 4 options you can use each week). Aim for a piece of protein that is the size of your hand.
Aim for at least 2 to 3 vegetables in your main meals (the more colourful the better!). You can use a mixture of full or half serves so you can enjoy more variety (learn how to combine low FODMAP vegetables here). Ideally, vegetables should make up about half of your plate.
Choose one main carbohydrate source per meal. If you are on a tight budget then rice, potatoes, and rice noodles make great low FODMAP options. A serve is generally 1 cup of cooked rice, grain or pasta, or 1 gluten free roll or wrap… if you are still feeling hungry check your Monash University FODMAP Diet App to see if you can increase your serving size.
SaveSave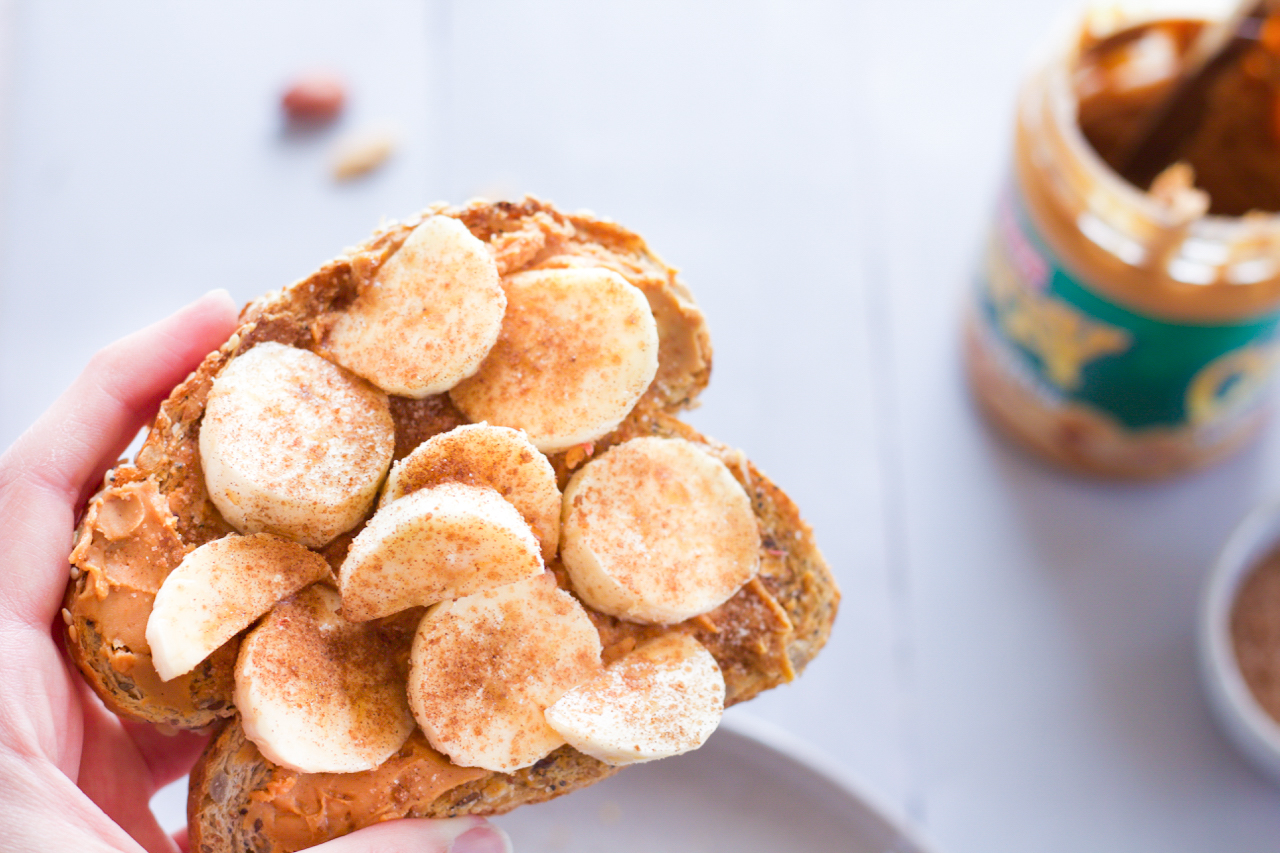 Snack Ideas
Try having a piece of fruit, a handful of low FODMAP nuts or seeds, low FODMAP cheese & crackers, lactose free yoghurt or some low FODMAP hummus and vegetables sticks as easy snacks options. Focus on including food groups that you aren't eating in your main meals.
When it comes to fruit, try to have two pieces per day in separate serves. Leave 2 to 3 hours between each serve.
Don't forget the dairy. If you can tolerate lactose free dairy products aim to consume 2 to 3 serves per day. A serve is 1 cup of lactose free milk, 1 pottle of lactose free yoghurt or 2 slices of hard cheese. If you can't tolerate dairy make sure your low FODMAP milk replacement is fortified with calcium, and have a chat to a dietitian to make sure you are meeting your calcium needs.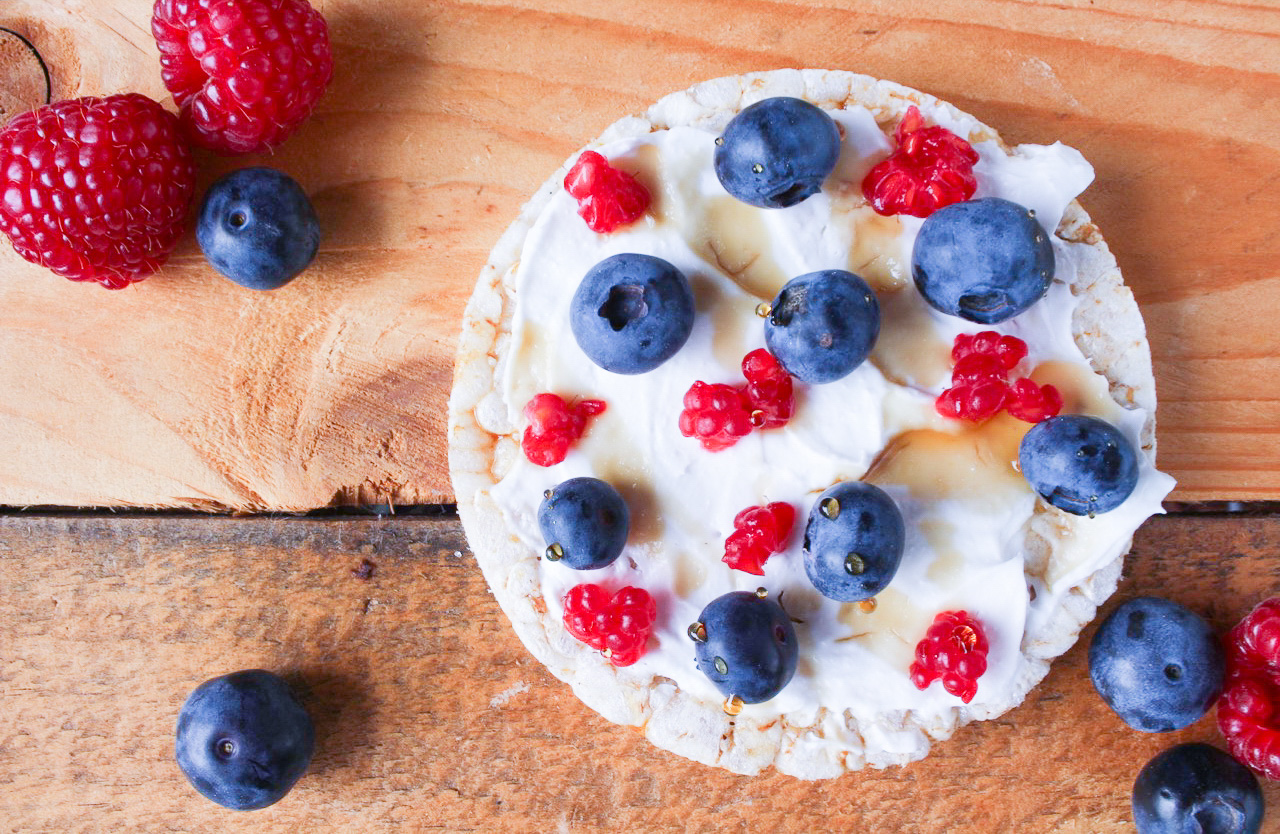 Make Things Easier On Yourself
Don't plan when you are hungry! If you are feeling hungry put down your pen and paper and find something to eat… you will be more focused and positive after a snack.
Make the most of Pinterest. If you are doing your own meal plans, then Pinterest boards can be a great way to organize recipes you want to cook. You can find our Pinterest here.
Choose at least one meal per week to bulk cook. Pop leftover meals into the freezer, to use for lunches or dinners on nights when you don't want to cook.
When choosing recipes make sure you cross-reference them with your low FODMAP app, to make sure they contain low FODMAP foods and portion sizes.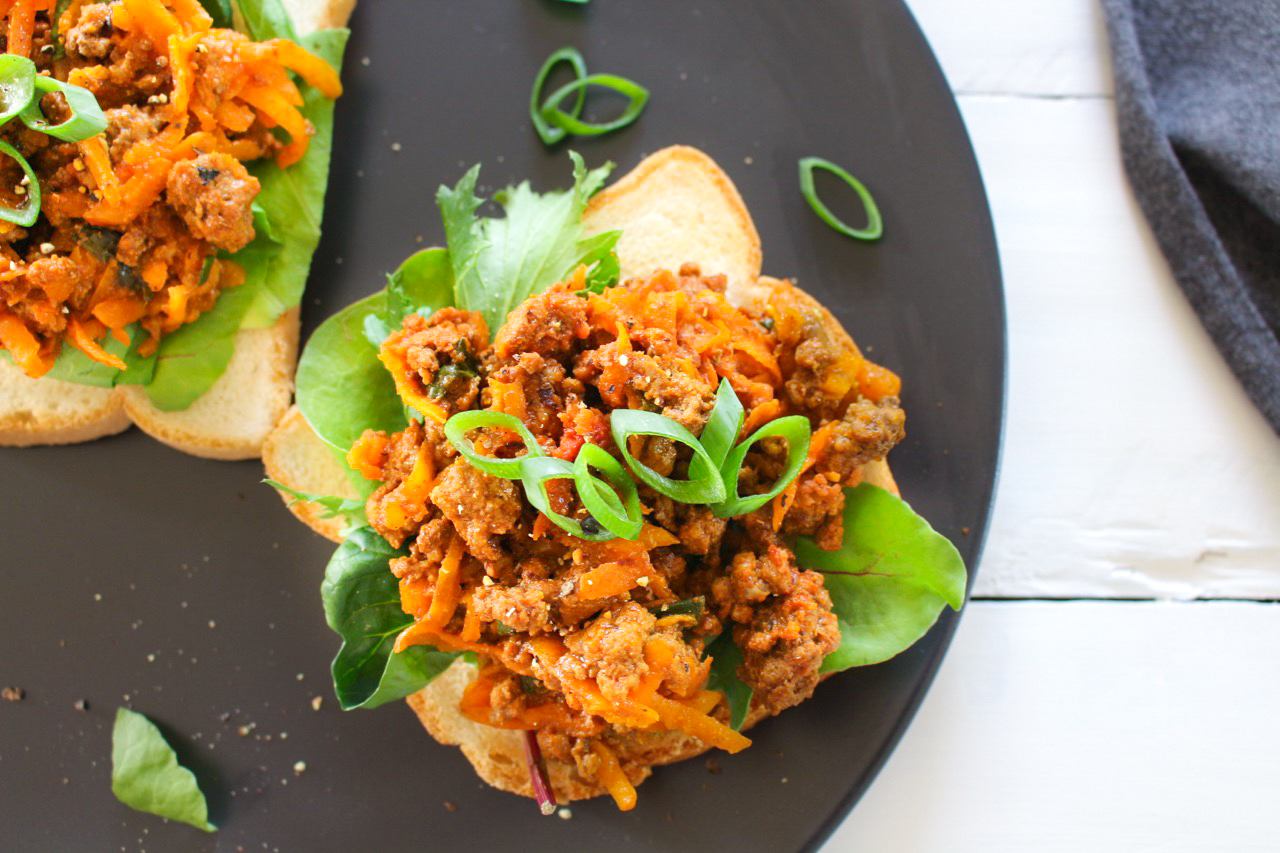 Next think about the types of meals you enjoy:
Soups or stews
Roasts
Curries
Salads
Risotto
Stir-fries
Omelette/quiche/frittata
Baked casseroles
Slow cooked meals
Pasta based meals
Homemade burgers or pizza
There are lots of delicious low FODMAP recipes available here or join our Recipe Club to access over 850+ dietitian reviewed resources. These recipes provide you with a variety of each week. When making your plans, try and select 10 different dinners to get you started. Then add more into your rotation as you need them.
Add Some Variety
Now that you know the types of meals you want to make, think about adding some variety per meal:
Protein (Choose One): Chicken, beef, pork, lamb, seafood, fish, firm tofu, tempeh, canned lentils*, canned chickpeas*, low FODMAP nuts or seeds. Check any marinated or crumbed meats for sneaky FODMAPs.
*Check Monash Low FODMAP app for low FODMAP serving sizes
Main Carbohydrate Source (Choose One): Gluten free pasta, rice (white, brown, basmati), potatoes, millet, quinoa, polenta, corn tortillas, rice noodles, soba noodles.
Vegetables (Aim For Two to Three per Main Meal):
Salad ideas (mix and match): arugula/rocket, lettuce, kale, blanched green beans, bell peppers/capsicum*, cucumber, radish, collard greens (these make good wraps), baby spinach, tomato*, roasted low FODMAP vegetables.
Coleslaw: red cabbage or green cabbage (I tend to only use one at a time), iceberg lettuce, carrots (grated), green spring onion leaves, squeeze of lemon juice.
Stir Fry ideas (mix and match): aubergine/eggplant (sliced), Japanese pumpkin/Kent pumpkin (diced), bok choy, green beans, bell peppers/capsicum* (cut into sticks), zucchini/courgette* (spiralized or in sticks), carrots (julienned), collard greens, gai lan
Stews & Casseroles (mix and match): Tomato*, carrot, parsnip, spinach, kale, swish chard, yam, green leek tips, Japanese pumpkin/Kent pumpkin, silverbeet, turnip
Roast Vegetables: Potato, pumpkin, aubergine/eggplant, bell peppers/capsicum*, parsnip, carrot, yam, turnip
Steamed or blanched vegetables: green beans, carrot, broccoli, collard greens, spinach, bok choy.
*Always check your low FODMAP app for vegetable serving size guidelines. Some low FODMAP vegetables become high FODMAP in larger serves.
Flavour Enhancers (Use a Mixture): Low FODMAP herbs & spices, chilli, chives, green tips of spring onions, green leek tips, fennel bulb, low FODMAP stock, red wine, soy sauce, mayonnaise, Worcestershire sauce, oyster sauce, mustard, miso paste, garlic infused oil, onion-infused oil.
*Check your low FODMAP app for serving size guidelines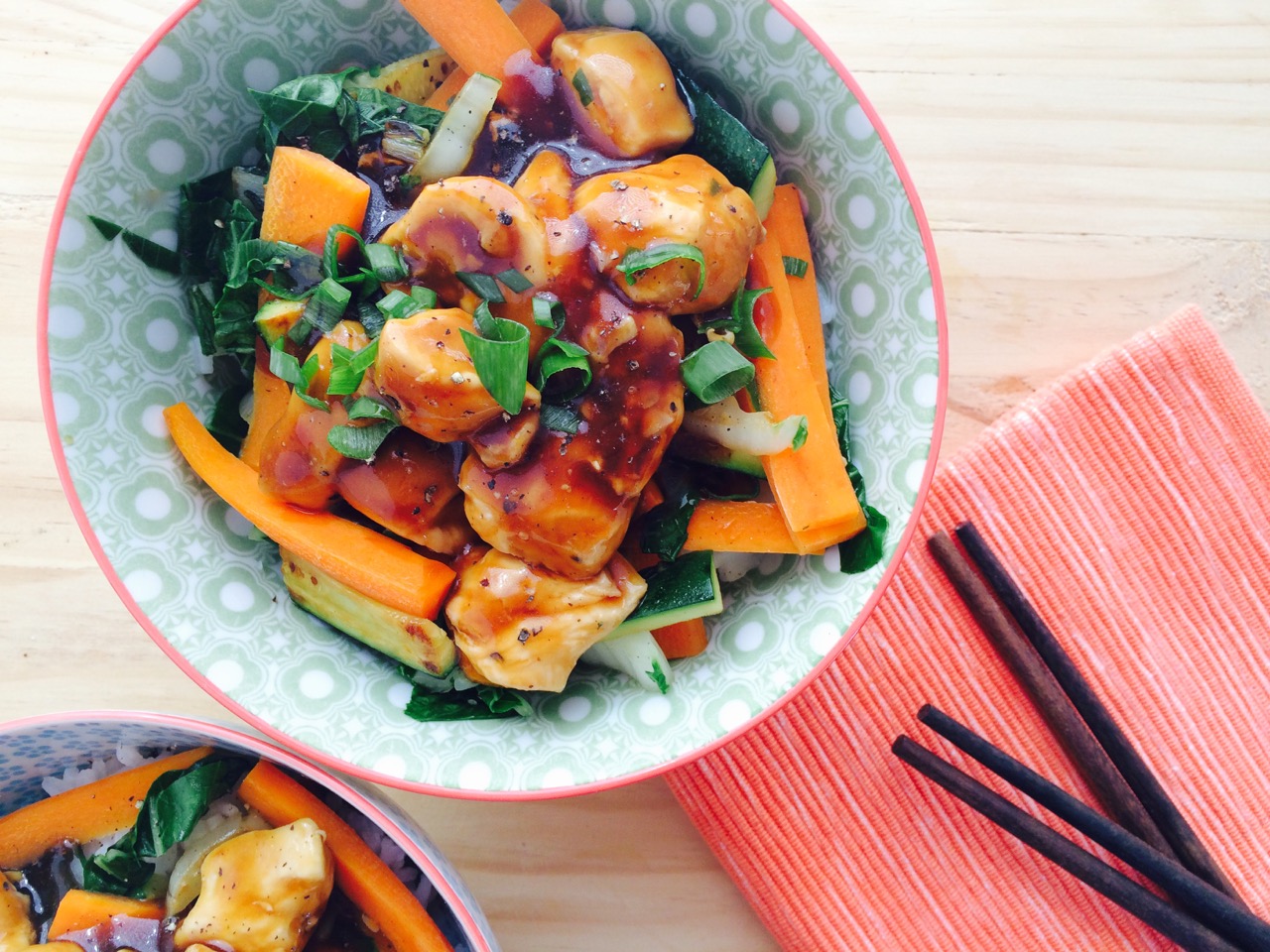 How A Little Bit Yummy Can Help
If meal planning feels too overwhelming, or you just don't have time, that's okay – I've got you covered. Check out our low FODMAP meal planning tools in our FODMAP Made Easy programme and we will help you create family-friendly meals.
The Perks:
New weekly menu available every week that covers breakfast, lunch, dinner & snacks.
Recipes are designed according to the Monash Low FODMAP app guidelines, and reviewed by registered dietitians
Lots of gluten free, dairy free & nut free options
Recipes can be scaled up or down to suit your household
Meals are balanced, delicious, & have lots of variety
Recipes are suitable for all phases of the low FODMAP diet, including the elimination phase
You can swap out any recipes that you don't fancy for something from your favourites box or our recipe database
Smart shopping list & buying tips are provided to make shopping a breeze
Ready to create low FODMAP meals your whole household will love? Learn more here.