Many of my followers swear that bananas are problematic and are causing some of their tummy troubles. This begs the question, are bananas really a trigger food? Is it FODMAPs or something else? Let's take a closer look.
Do Bananas Contain FODMAPs?
The short answer is yes they do. Let's look at the research.
Common bananas, also called Cavendish bananas, are large long bananas that are green when they are unripe and then transition to yellow as they ripen. According to the FODMAP Friendly app, common bananas are low FODMAP when they are fresh and firm (just yellow with no brown spots) and become high FODMAP for fructans when they are ripe (yellow with brown spots) (1). Monash University recently retested common bananas and their results are now in line with FODMAP Friendly findings (2). The high levels of fructans in ripe bananas can trigger unpleasant symptoms for some people. When assessing symptoms and figuring out trigger foods, just keep in mind that FODMAP reactions normally take 6 to 24 hours to occur (3).
Sugar bananas, also called lady finger bananas, are shorter and fatter than common bananas. The ripeness of these bananas also appears to influence their FODMAP levels. According to Monash University, unripe sugar bananas are low FODMAP in 112g serves, whereas ripe sugar bananas are high FODMAP for fructose (2). FODMAP Friendly data indicates that sugar bananas could be high FODMAP for fructans (1). The difference in the data from the two testing centers could be due to different testing procedures. Either way you will need to test your tolerance levels to sugar bananas.
Can I Still Eat Bananas while on the Low FODMAP Diet?
Yes you can, however portion size and ripeness will be important factors during the strict low FODMAP phase of the diet. Try testing your tolerance level to 1 medium (100g) firm common banana and see how you go. In theory, this serving size and ripeness level are low FODMAP and should not trigger symptoms (2). Avoid consuming more than 30g of ripe banana while you are gaining good symptom control (2). In the reintroduction phase of the diet you can test your tolerance to larger serves of ripe banana.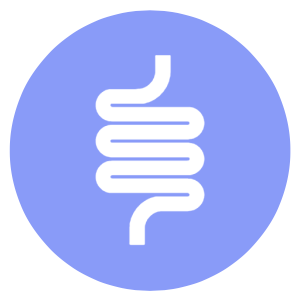 Are you ready to take control of your gut symptoms?
No thanks, my gut is perfect.
When it comes to sugar bananas, Monash data suggests that 1 medium (112g) firm sugar banana is low FODMAP (2), and this would be a good place to start testing your tolerance levels.
#FODMAP Tip: Peel and freeze your firm bananas in ziplock bags before they start getting brown spots. Then use the bananas to make low FODMAP smoothies, banana ice cream, or banana butterscotch pudding. Freezing bananas stops the ripening process, keeping them low FODMAP.
Is There Anything Else In Bananas That Can Cause Issues?
Ripe bananas can also be high in amines (4). Amines are not FODMAPs, but rather a type of naturally occurring food chemical, which in some people can cause gastrointestinal symptoms along with a range of other reactions (4). Unripe bananas also contain resistant starch, again this is not a FODMAP, however it is a type of prebiotic fibre which is fermented by our gut bacteria and can contribute towards gastrointestinal symptoms (5 6). If you are feeling concerned, make sure you chat to a dietitian who is trained in food intolerances.
Final Thoughts
There is no need to avoid bananas while in the first phase of the low FODMAP diet. Firm common bananas make great grab and go snacks and are a fantastic way to pad out your breakfast. Try testing your tolerance to firm bananas first and see how you go.