The low FODMAP diet certainly isn't a fruit free diet and there are many fruits we can enjoy! With all the recent Monash App updates you might be feeling confused about exactly how much fruit you can enjoy in one sitting.  Let us answer some of your questions.
Do any fruits contain no FODMAPs or only trace amounts?
Craving fruit? These fruits are a great place to start as they contain no FODMAPs or only trace amounts:
Sugar Bana (firm only), breadfruit, carambola, clementine, durian, guava (ripe), mandarin, navel orange, papaya, prickly pear, plaintain, rhubarb, starfruit (1).
It's important to note that the ripeness of these fruits can impact FODMAP levels. For example, firm sugar bananas contain no FODMAPs, but ripe sugar bananas are high FODMAP for fructose (1). This means you do need to check the Monash Low FODMAP app carefully for additional information.
Can I eat these fruits in unlimited portions?
Even though these fruits contain no FODMAPs or only trace amounts of FODMAPs the general recommendations have not changed at this stage. According to accredited practising dietitian, Joanna Baker, sugar levels & other molecules in fruit can irritate the gut, even if the glucose and fructose ratio is balanced.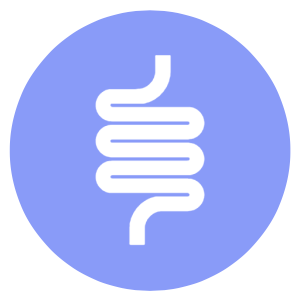 Are you ready to take control of your gut symptoms?
No thanks, my gut is perfect.
To minimise these issues while on the low FODMAP diet, it is still recommended that you stick to one portion of fruit per serve and leave 2 to 3 hours between each serve (2 3). During special occasions you might find you can get away with larger serves of the fruits listed above (for example if you are enjoying a pavlova). Also keep in mind that most countries' healthy eating guidelines recommend 2 to 3 serves of fruit per day (4 5 6 7).
Reacting to the Fruit Listed Above?
If you are reacting to the fruits listed above then it is important you talk to a dietitian. Your reaction could indicate that there is something else going on like an allergy or a food chemical sensitivity. The dietitian can help you safely investigate these issues further.
What about other low FODMAP fruit?
Make sure you check out the Monash Low FODMAP app for other fruit you can enjoy while on the low FODMAP diet. Just remember to check the serving sizes and notes listed in the app.
Final Thoughts
Fruit is part of a healthy and nutritious diet. To sneak more fruit into your diet why not try my low FODMAP strawberry & rhubarb crumble or a low FODMAP strawberry smoothie.