Some days 'Anna's' gut isn't just irritable. Some days, it's furious and vindictive. On these days, multiple bathroom visits mean it takes two hours for her to get ready for work. When she does leave the house, she takes a route that has public toilets along the way. Anna has Irritable Bowel Syndrome (IBS). Her IBS means that although her gut is healthy, it doesn't function properly, which results in unpredictable bloating, pain, and frequent trips to the bathroom. She knows that food has an impact, but trying to work out which foods are the culprit is just confusing.
The low FODMAP diet has been shown to make a consistent and significant improvement in symptoms for 3 out of 4 people who suffer from IBS. But what if you are one of the 1 in 4 for whom it doesn't work? It may be that you actually have a food chemical intolerance instead.
FODMAP Intolerance vs. Food Chemical Intolerance
FODMAPs and food chemicals can cause identical gut symptoms, but for different reasons. FODMAPs are poorly absorbed in the small intestine and pass through the digestive tract intact. As they pass through, they attract water into the digestive tract causing loose or watery stools before being fermented in the large intestine creating gas (hello bloating). This gas stretches the intestine and irritates nerve endings causing abdominal pain and altered bowel movements.
Common symptoms of FODMAP sensitivity include:
Bloating
Diarrhoea
Flatulence
Abdominal pain
Constipation
Food chemicals, on the other hand, are a little different. When we eat foods that contain these molecules, they are absorbed into our body along with all the usual carbs, proteins, fats, vitamins, minerals. How food chemicals cause symptoms is not well understood. It's thought that in a small amount of people food chemicals may irritate nerve endings and trigger a histamine type response. This reaction is similar to how medications can cause side effects in some people. Because the food chemicals are actually inside the body, they can cause symptoms anywhere.
Common symptoms of food chemical sensitivity include:
Skin: Rash, hives, eczema
Airway: Sinus, asthma
Nervous system: Migraine, headaches, lethargy, moodiness, depression, muscle/joint aches
Digestive: Mouth ulcers, nausea, reflux, bloating, wind, diarrhoea, constipation, abdominal pain
What are food chemicals and where you find them?
Food chemicals (salicylates, amines, and glutamates) occur naturally in a variety of fruits, vegetables, herbs, spices, tea, coffee, cheese, meat, fish, beer and wine, or can be included as a preservative or additive during food processing. Like FODMAPs, although these food chemicals can cause debilitating symptoms in sensitive people, they don't cause damage to the body.
Salicylates – Lots of fruits and vegetables, herbs & spices, tea, honey, peppermint, nuts, wine and beer 
Amines – Cheese, chocolate, aged tinned fish, ripe bananas, ripe avocados, ripe tomatoes, wine and beer
Glutamates – Soy sauce, soups, snack foods, mushrooms, eggplant, cheese, vegemite & wine
Certain additives and preservatives – Fruit, soft drink & cordial, bread, dairy products, processed meats (ham, bacon), and snack foods.
How are food chemical intolerances diagnosed?
Because neither food chemicals nor FODMAPs cause damage or involve an immune response, there is no medical test that can accurately diagnose either sensitivity. You can read more about evidence-based testing techniques for food intolerances in this statement from the Australian Society of Clinical Immunology and Allergy (ASCIA).
The only proven way to identify a food sensitivity (be it FODMAP or food chemicals) is with a structured elimination diet and food challenges. Monash University in Melbourne have established a protocol for investigating FODMAP sensitivity and Royal Prince Alfred Hospital (RPAH) in Sydney have established a protocol for investigating food chemical sensitivity. When these processes are done well, it becomes very clear which molecules you are sensitive too and where your threshold is. This information is then used to determine what foods you need to be careful with so that you can get back to enjoying life.
Do food chemicals and FODMAPs overlap?
There is some overlap with the low FODMAP diet and the RPAH Elimination diet and some people can be sensitive to both. Foodwise, if you go on a low FODMAP diet, you will remove onion, mushrooms, cauliflower and avocado, all of which are also high in food chemicals. In addition to this, you will be making more meals from scratch and including fewer packaged foods with high chemical preservatives and additives. This means that even if you are sensitive to food chemicals, you may get an improvement following a low FODMAP diet.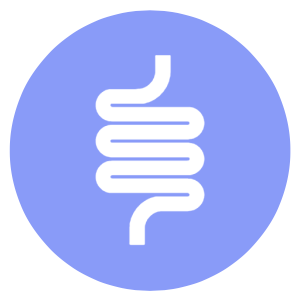 Are you ready to take control of your gut symptoms?
No thanks, my gut is perfect.
Symptom wise, differentiating between FODMAP sensitivity and food chemical intolerance can be tricky too. Both FODMAPs and food chemicals can trigger identical gut symptoms, including bloating, pain, wind and altered bowel habits. It's really the additional symptoms that may come with food chemical sensitivity e.g. skin rash/eczema, sinus problems and migraines that distinguish between the two different types of food intolerances.
What next?
With any digestive disorder, it's essential to start by seeing your doctor before removing any foods from your diet. Your doctor will review your symptoms, your medical history, and conduct tests (including a blood test for coeliac disease) to rule out other conditions before considering IBS. Once you have been cleared of other medical conditions, the next step is to see a Registered or Accredited Practising Dietitian with experience in food intolerances and IBS. Both the FODMAP diet and, even more so, the low chemical diet is complicated. Your dietitian can make sure you implement the correct approach for you so that you get the best results.