Hi All! My name is Erin Kukura, and I am a Registered Dietitian and Yoga Teacher Trainee. I'm here to chat to you about how yoga can be an effective tool to help you reduce IBS symptoms and manage stress.
The Stress & IBS Cycle
Before we get started it's good to note that while there are many factors that contribute to IBS symptoms, there is a particularly strong relationship between stress and IBS symptoms (1).
Our brain and gut are directly connected via the vagus nerve, which allows the two systems to communicate with one another. When we are faced with a stressor (e.g.: something challenging happens at work), our sympathetic nervous system gets activated, releasing a variety of hormones, including adrenaline, and our "flight or fight" response kicks in.
These hormones impact the gut by slowing down how quickly food leaves the stomach (gastric emptying) and increasing the speed partially digested food moves through the bowel (motility of the colon) (1). This can result in some uncomfortable gastrointestinal (GI) symptoms like abdominal cramps or diarrhoea.
Unfortunately, there is no cure for IBS yet, so current treatment plans for IBS are largely focused on symptom management through lifestyle changes including stress management, changing the food you eat, and regular exercise.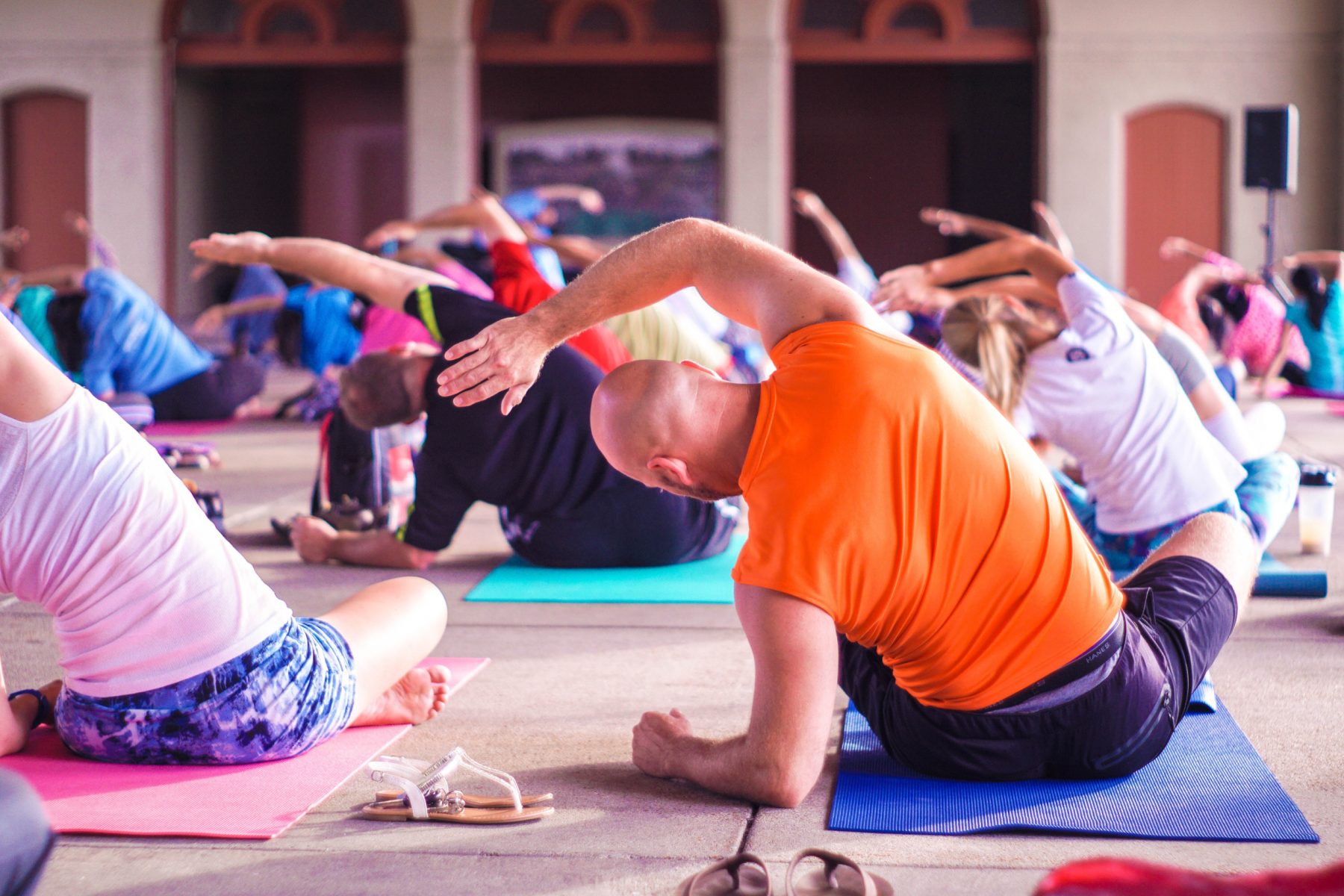 How does yoga help reduce IBS symptoms?  
That brings us to the all important question. How does yoga help reduce IBS symptoms? Well, yoga is an ancient practice that originated in India thousands of years ago that focuses on poses, breathwork, and meditation.  It's a tool that teaches you how to practice mindfulness and meditation techniques, such as "being in the present," as well as how to tune in to your breath and let thoughts go. These methods not only increase flexibility and muscle strength, but have also been shown to reduce stress and anxiety by counteracting the fight or flight reaction through slowing down the heart rate and lowering blood pressure.
What does the research say?
Research also backs up the claims that yoga can help reduce IBS symptoms. In a recent study, researchers compared individuals with IBS participating in yoga to those following a low FODMAP diet and found both groups had a comparable reduction in GI symptoms (2). Likewise, young adults participating in Iyengar yoga also had a significant improvement in IBS symptoms, sleep quality, and reduction in stress and fatigue (3). Another study looking specifically at IBS-D sufferers found that those who practiced Pranayama yoga twice a day found a similar reduction in GI symptoms compared to the group given daily anti-diarrhea medication. (4). Based on the literature to date, yoga can help reduce IBS symptoms when compared to various other IBS symptom management techniques.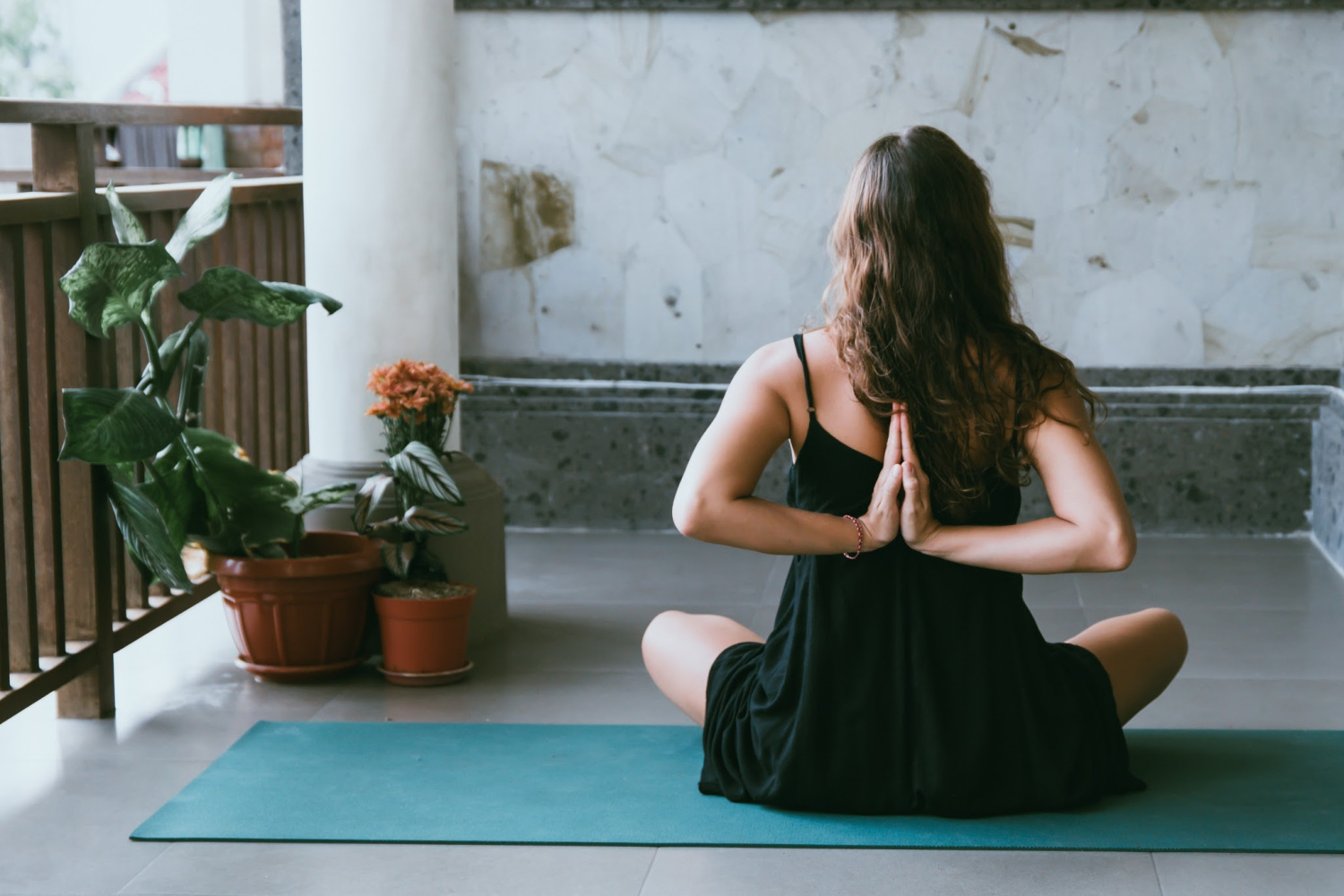 How to start practicing yoga for your IBS:
There are lots of different styles of yoga, so if you are new a yoga newbie here are some great ways to get started:
Check out local yoga studios in your area. Most studios offer a free or discounted week trial, which is a great way to try out what classes or styles of yoga you like. If you are brand new to yoga you may want to start by looking for a Beginner or Hatha style yoga class.
Look online. There are numerous online yoga classes you can find via websites such as Yoga International or YouTube. Online yoga tutorials can be helpful if you want to practice in the privacy of your own home.
Explore a local yoga meetup group! Grab a friend and try one of the many donation-based yoga classes. These classes tend to be outdoors and are more casual and laidback compared to studio classes. They are also great for beginners.
Different styles of yoga
As I mentioned before there are lots of different types of yoga so you will need to select the right option for you.
Vinyasa yoga  is typically done at a faster pace, focusing on matching the breath with the postures or "flowing breath to movement."
Hatha yoga is slower-paced than Vinyasa and involves holding poses for a longer period of time, a great option for beginners.
Iyengar yoga is even slower compared to the other versions and focuses on proper alignment of postures using props such as belts and blocks to set up the pose.
There are also restorative styles such as Yin yoga, where you hold postures for much longer, sometimes up to 5 minutes, reaching the deeper connective tissues of the body.
No matter what kind of class you choose, you will experience the positive benefits of yoga. I encourage you to try out various styles and instructors to find what you like.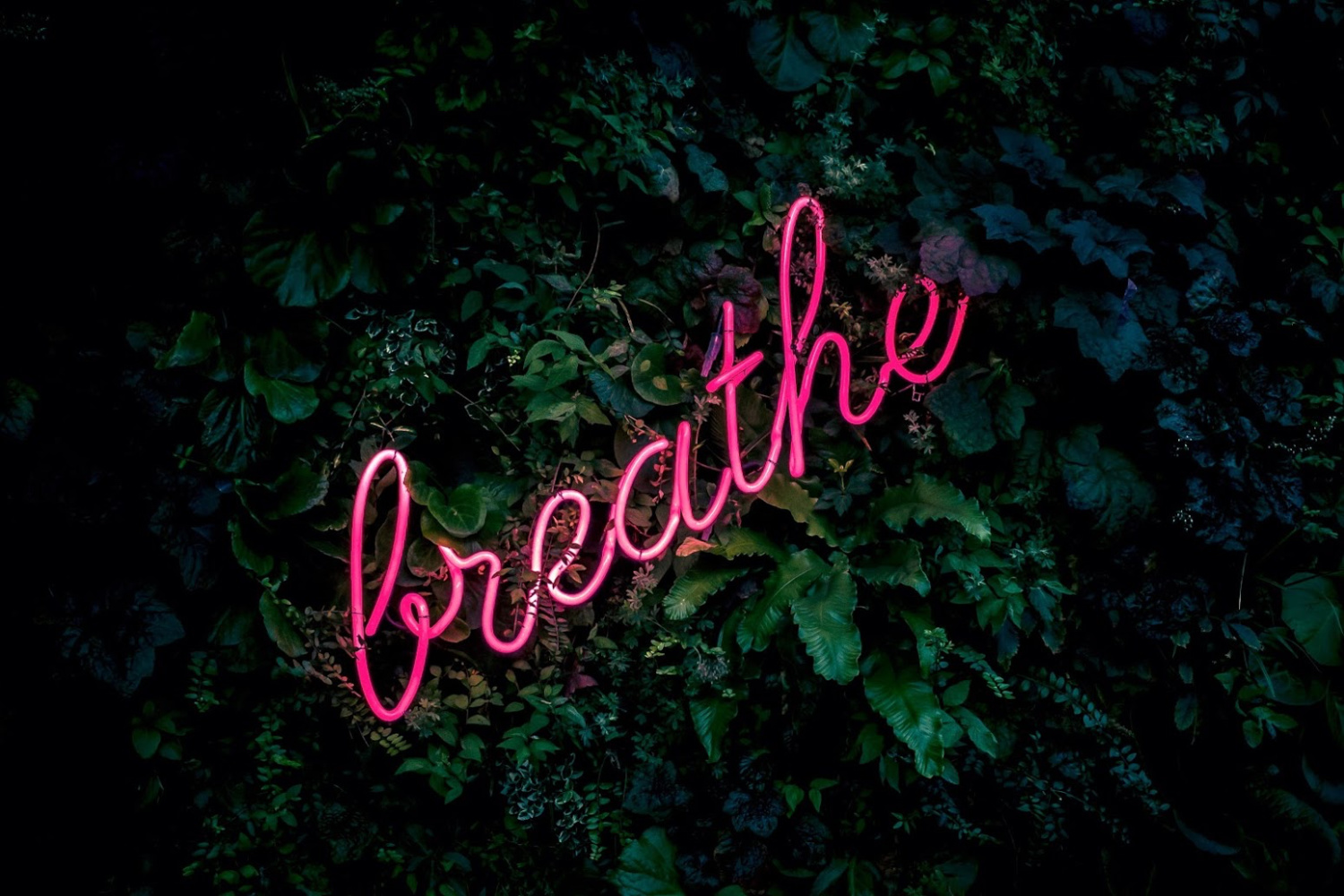 How to handle gut symptoms in yoga class
Whether you have IBS or not, a common concern for yoga newbies is the fear of passing gas in class. Passing gas is quite natural and can happen to anyone in the class. Oftentimes, various poses and sequences are intended to activate the gut and encourage things to move through. This can be beneficial for folks suffering from constipation but may want to be avoided if you tend to have urgent bowel movements.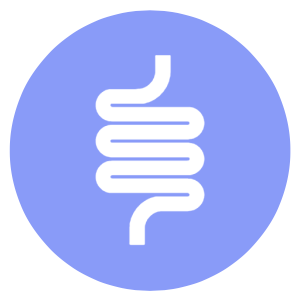 Are you ready to take control of your gut symptoms?
No thanks, my gut is perfect.
My top tip is to get up and leave the class any time you need to go to the bathroom and then come back in. Also, if you are experiencing a particularly bad flare then online videos or doing a sequence at home might be the perfect way to start relieving symptoms and enjoy the benefits of yoga in the comfort of your own home.
Final Thoughts
Yoga is a great addition to your IBS tool kit and you can use it with other lifestyle changes that might help relieve your IBS symptoms. Just remember that no matter what yoga style you choose to do, you will gain many benefits like reducing stress and anxiety as well as relieve GI symptoms.
Like any other exercise activity, please consult with your doctor before starting any new exercise program.