FODMAP Traveller In Melbourne
Low FODMAP Travelling Tips, Monash University, & Yummy Low FODMAP Food!
A couple of weeks ago I flew out to Melbourne with my awesome friend Toby. We escaped the madness of our everyday lives for a five day getaway where we explored windy Melbourne, caught up with friends and visited the low FODMAP team at Monash University.
Terrified of Travelling?
You're not the only one. If you are like me then travelling anywhere can fill you with a deep sense of dread…. What if I eat something wrong and get sick? What if I can't find a toilet? What if I can't find safe food?
Anxiety is a huge IBS trigger and travel anxiety can make IBS symptoms ten times worse. To be honest I was a bit of a mess a few days before leaving. I was run down with a sinus infection and just didn't want to go!
I decided the only way to help myself was to be organised. The first hurdle would be food at the airport. In terms of FODMAPs this is simple – there are normally some safe salad options, hot potato fries, café's that offer eggs on gluten free toast, and low FODMAP fruit available for purchase. But I am a Coeliac and needed to be extra safe, so I took a lovely gluten free low FODMAP frittata to the airport. We demolished it in the cafeteria before going through security, no one even looked twice as we unpacked our picnic.
Airplane food is a bit more challenging. Luckily the flight from New Zealand to Melbourne Australia is only four hours so it wasn't too much of an issue. I chose the fruit platter option and picked out the low FODMAP fruit. I also packed my own low FODMAP snacks – popcorn, potato chips, and marshmallows. If I had wanted something more substantial I would have taken some low FODMAP fritters onto the plane. When I landed I discarded any uneaten food before going through customs.
If you are feeling stressed in the airport take a few minutes to de-stress and chill. Deep breathing can help. Otherwise take something to distract yourself – an ipod with your favourite music, a good book, or someone to keep you company. Pack an emergency kit with anti-diarrhea medication, wet wipes and other essentials you need to feel secure. Also don't forget to stay hydrated!
SaveSave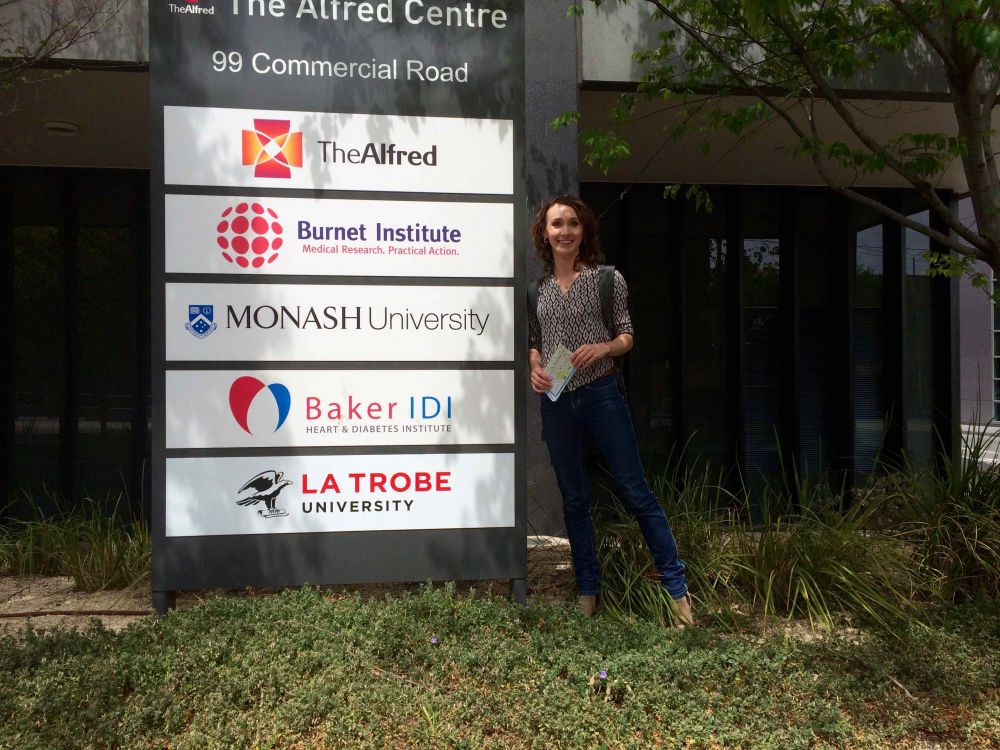 Visit to Monash
While I was there we discussed food anxiety and how important it is to have a varied diet during the low FODMAP phase. An important part of managing this is by creating normal eating habits and learning to use herbs and spices so you can create delicious low FODMAP food at home.
The Monash team is incredibly busy testing a range of new foods, as well as conducting a variety of different research projects. I want to say thanks to the team for making sure we have up-to-date information and can't wait to see what foods they release next.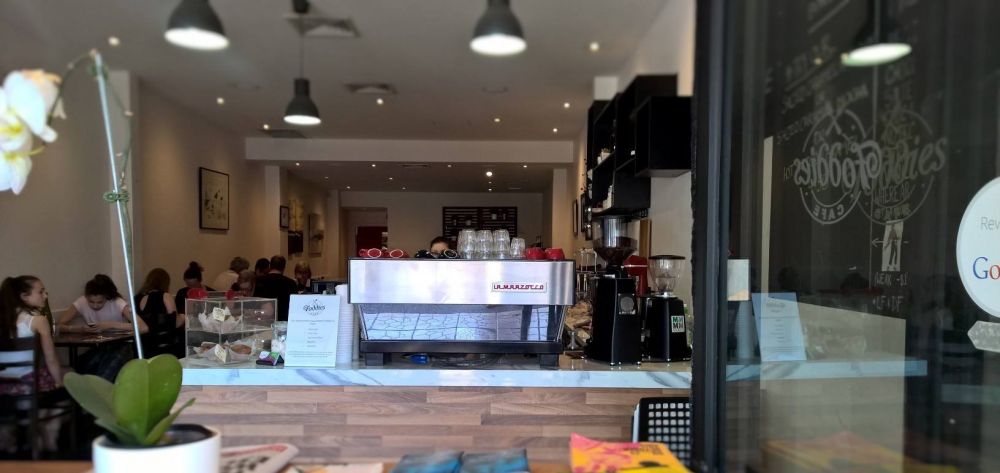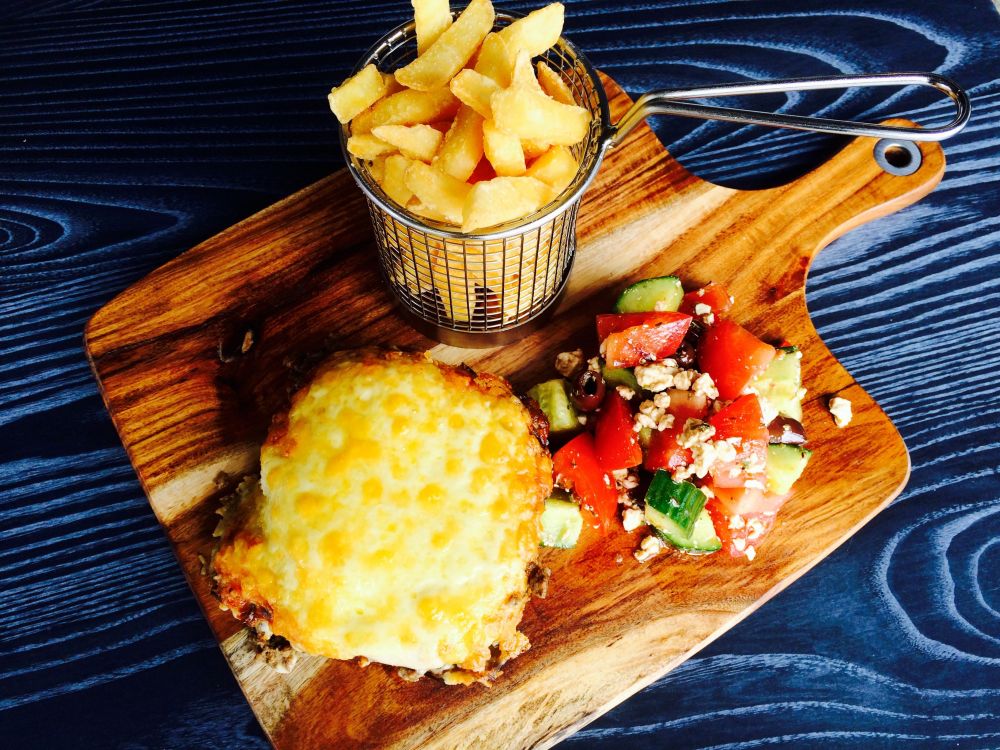 Visit to Foddies Cafe
After visiting Monash we had the chance to pop out to Foddies café, which specialises in low FODMAP and fructose friendly food. Foddies was created by a girlfriend & boyfriend team Christina Glentis and Luke Lucas. When they were dating they struggled to find cafes and restaurants that catered to Luke's IBS & Christina's fructose malabsorption. To solve this issue they created Foddies. This café capitalises on Christina's love of cooking and Luke's business savvy.
This cute café is located at Albert Park and is a short tram from the city centre. The atmosphere was relaxed and down to earth, which was perfect after a busy morning. I enjoyed delicious French toast with blueberries and my boyfriend Toby had yummy lamb moussaka. The dairy free chocolate milkshake was to die for! Definitely the best shake I have had since going low FODMAP.
If you have any concerns or queries about your meal you can chat to the friendly staff. They are very knowledgeable and will do everything they can to make your visit a low FODMAP success.
You can find out more about Foddies Cafe here: http://www.foddiescafe.com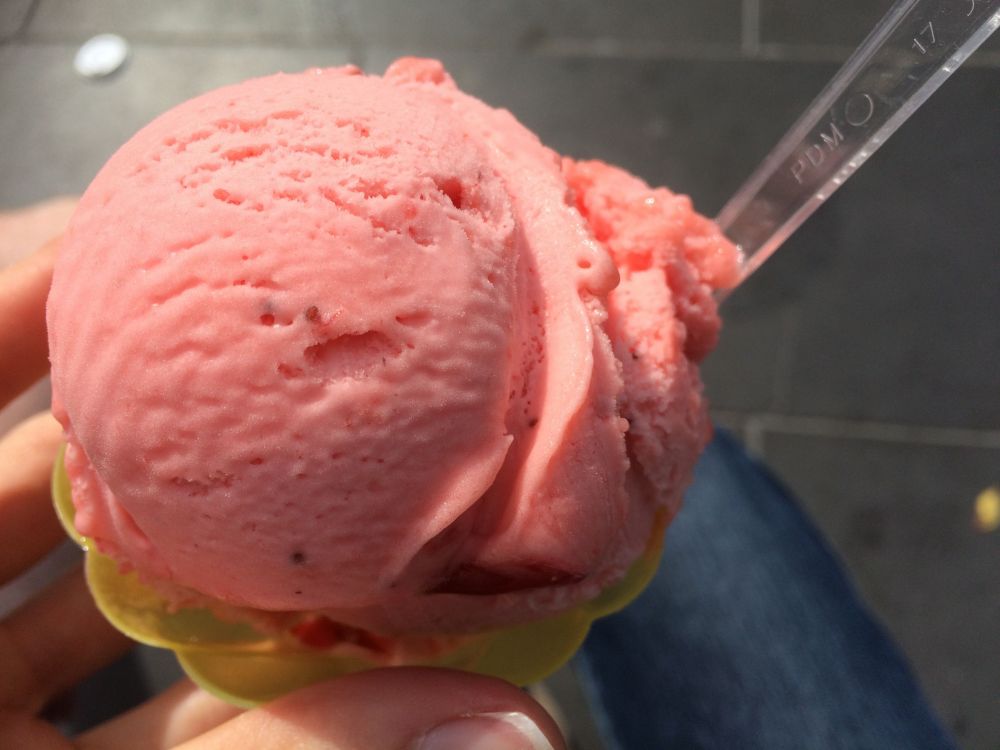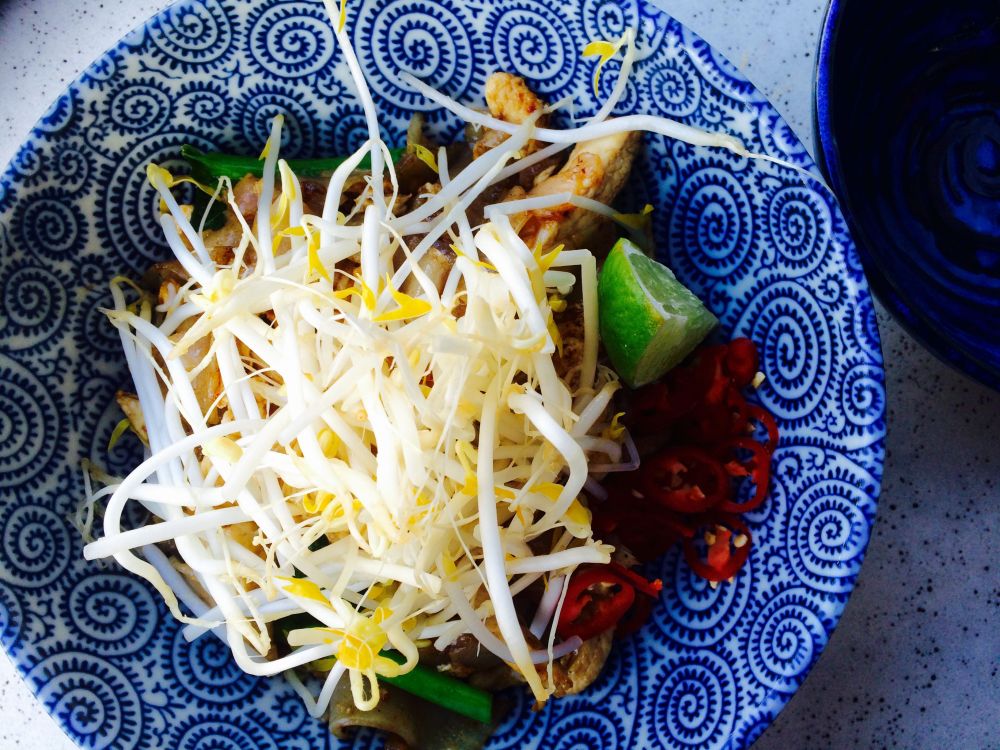 Great Melbourne Food
One of my best foodie finds in Melbourne was low FODMAP strawberry gelato that was also gluten and dairy free! Gelato often contains dairy or is made with high FODMAP sweeteners like apple and pear juice. This means you need to check the ingredients before trying. This one was yummy and perfect for the 30ºC heat.
We also enjoyed some delicious meals: Pad See Ew (Thai), fresh fish salad, eggs on toast and yummy chicken burgers. Melbourne restaurateurs were incredibly friendly and happy to adjust meals to be gluten free, garlic and onion free, as well as remove other FODMAP triggers as needed.
A couple of cafes even recognised that I was on the low FODMAP diet!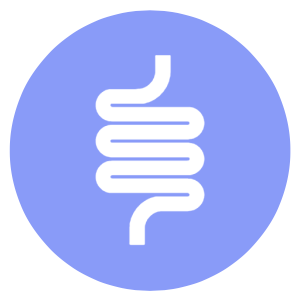 Are you ready to take control of your gut symptoms?
No thanks, my gut is perfect.
Final Travelling Thoughts!
Travelling in Melbourne was a delightful combination of good food, great sights, and awesome companionship! I look forward to travelling there again. Below is a checklist for next time you go travelling:
Be prepared and take an emergency kit with medications and wet wipes with you
De-stress at the airport with your favourite music, some deep breathing, an interesting book, or some good company
Take low FODMAP snacks on the plane with you
If you are staying in one area research a few good cafes – look for ones with gluten free menus because the meals are often easier to adapt to be low FODMAP
Don't be afraid to ask the wait staff to adapt your meals (gluten free, no onion, no garlic etc). Many will be happy to accommodate your needs.
Carry a water bottle and buy some low FODMAP snacks to take with you in your day bag.