Why is Isomalt high FODMAP?
When you first start the low FODMAP diet you are told to look out for sugar alcohols. However, isomalt definitely does not end in 'ol' which means it is easy to miss! So what is the problem? Well isomalt is a sugar alcohol that contains both sorbitol and mannitol, which is why it is high FODMAP and should be avoided in the low FODMAP phase.
In our digestive system isomalt has a similar effect as sorbitol and mannitol. According to research, only one-third of the polyols consumed are actually absorbed by our bodies, and the level of absorption depends on the type of polyol and the individual. When isomalt is poorly absorbed, our gut bacteria rapidly ferment it, which leads to Irritable Bowel Syndrome symptoms (4  5).
Isomalt is also a natural laxative, as it draws water into the large intestine when it is poorly absorbed, which stimulates bowel movements (4 5).
How is Isomalt made?
Isomalt is a manmade sugar alcohol that is manufactured from sugar (1 2). Sugar is low FODMAP because it contains equal amounts of glucose and fructose. During the manufacturing process of isomalt the fructose portion of the sugar is converted into sorbitol and mannitol (1 2). This is a two-step process. According to Calorie Control Council (2015) "First, an enzyme rearranges the linkage between glucose and fructose in sucrose. In the second step, two hydrogens are added to an oxygen in the fructose portion of the disaccharide" (1 2). This converts the fructose into equal portions of sorbitol and mannitol (1). Thus isomalt is made from two disaccharides: glucose-sorbitol (gluco-sorbitol) and glucose mannitol (gluco-mannitol) (1 2).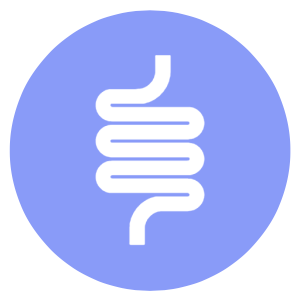 Are you ready to take control of your gut symptoms?
No thanks, my gut is perfect.
 Where is isomalt found?
Isomalt is used as a sugar free bulk sweetener (1 2). It can be found in hard candies, toffees, ice cream, jams and preserves, chewing gum, chocolates, protein powders, baked goods, nutritional supplements, cough drops and throat lozenges (1 2). Pay close attention to products that state they are sugar free as these are more likely to contain a high FODMAP sweetener.
Can Isomalt be labelled as anything else?
On food packaging isomalt can also be labelled as '953' or 'e953' which is its food additive number (3). This labelling is common in Europe, Australia and New Zealand.
Final Thoughts
Isomalt can be a sneaky FODMAP so make sure you check process food labels for isomalt and its food additive number 953. You might be able to add isomalt back into your diet after you have tested polyols in the reintroduction phase.