8 Reasons to Talk to a Dietitian Before Placing Your Child on the Low FODMAP Diet
Caring for a child with a sensitive tummy can be incredibly challenging, especially when all you want is for your child to be happy and healthy! If your child has been diagnosed with Irritable Bowel Syndrome (IBS), or with suspected food intolerances, then making a few dietary changes could help to significantly improve their symptoms. The low FODMAP diet has been scientifically proven to reduce IBS symptoms in up to 75% of adult IBS sufferers (1). The diet is now being modified and carefully used by dietitians to help improve gastrointestinal symptoms in children (2).
Due to the complex nature of the low FODMAP diet it is important that you seek help from a registered paediatric dietitian, or a registered dietitian who specialises in allergies, intolerances and gastroenterology. This article will discuss eight reasons why you need to talk to a registered dietitian before placing your child on a low FODMAP diet:
1. Ensure all appropriate medical tests have been completed.
A dietitian can establish whether your child has received all the necessary medical investigations before starting the low FODMAP diet (2). This includes checking for other serious gut conditions like celiac disease and inflammatory bowel diseases.
2. Assess for other dietary triggers and allergies.
Your dietitian can help determine if your child has a food allergy or a food intolerance, as well as identify food triggers that do not fall within the low FODMAP diet.
3. Look at the impact of symptoms on developmental milestones.
Children with gut issues may progress more slowly through feeding developmental stages. These stages include introducing solids, finger feeding, and self-feeding. Progress through these developmental stages may slow down because the child is focused on their gastrointestinal symptoms and how unwell they are feeling, which means they are not as interested in foods. Another noteworthy point is that many of the first solids toddlers try are made from high FODMAP ingredients (apple, pear, sweet potato), which could be making their symptoms worse. Your dietitian will be able to give recommendations on alternative foods to reduce symptoms at each stage.
4. Safe low FODMAP serving sizes for children are size dependent.
The Monash University Low FODMAP app provides us with detailed information about the recommended safe serving sizes of low FODMAP foods for adults. However, these servings sizes may not be appropriate for children. According to paediatric dietitian Peta Hill, your child will "need age-appropriate and adequate (but not excessive) serves of each of the five food groups"(2). If you have a young child then his/her serving size of low FODMAP foods might need to be much smaller. A dietitian can discuss with you the appropriate serving sizes for your child, based on their size, so you can create a balanced low FODMAP diet (2).
5. Ensure your child's diet remains nutritionally adequate.
Children can be fussy eaters at the best of times. Texture and taste are both important factors when feeding small children. Your dietitian will modify the diet to suit your child's needs and make sure there is still a range of safe food options for you to feed him/her (2). Additionally, your dietitian should be able to recommend safe products and brands for you to trial during the elimination phase. Remember to focus on what your child can eat and not what your child can't eat. Fill your pantry, fruit bowl and vegetable bin with safe food options.
6. Medication for children is often not FODMAP friendly.
Most paediatric suspensions, like liquid painkillers, contain sorbitol (a sugar alcohol used as a sweetener) or other high FODMAP sweeteners. If your child's symptoms increase after having cough syrup or liquid painkillers then they might be reacting to the sugar alcohols. Your dietitian can provide information for you to give to your pharmacist and paediatrician so you can find appropriate medicine alternatives.
7. Discuss the risks of your child staying on the low FODMAP diet long term.
The low FODMAP diet is not a forever diet. This diet is designed to help identify food triggers over a short period of time (normally 2 to 8 weeks) by restricting high FODMAP foods (3). High FODMAP foods are known to have a positive prebiotic effect on gut bacteria (3). This means high FODMAP foods promote the growth of good gut bacteria and they are important for long-term gut health (3). Your dietitian will discuss these risks with you and help you create a long-term plan to ensure that your child's gut health is not compromised in the long run.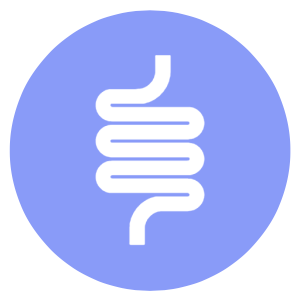 Are you ready to take control of your gut symptoms?
No thanks, my gut is perfect.
8. Create a long-term plan.
Your dietitian will help you create a safe long-term diet that isn't overly restrictive and provides plenty of food variety to help your child grow healthy and strong (2). Part of this process will be guiding you through the reintroduction process to help you reintroduce as many foods as possible (2). Your dietitian will provide strategies to help you reintroduce and test foods depending on your child's developmental stage. Delaying reintroduction of foods for long periods of time can put your child's nutrition at risk, so seeking expert help from your dietitian is essential.
Final Thoughts
Be reassured that, with the help of a specialist dietitian, you will be able to create a balanced diet that minimises your child's gastrointestinal symptoms. If you are unsure about what to talk about on your first dietitian appointment then take the checklist below with you.
Talking points:
Check that the appropriate medical tests have been completed
Discuss allergies and potential intolerances additional to high FODMAP foods
Look at the impact of symptoms on developmental milestones
Check what serving sizes are appropriate for your child
Discuss strategies to ensure your child's diet remains nutritionally adequate
Talk about paediatric medication
Create a long term plan and discuss the testing of FODMAPs
Support Group:
If you are looking for a place where you can discuss the low FODMAP diet with other parents then check out the Facebook group Low FODMAP Children & Parents. Please note that this group does not replace advice from medical professionals and is to be used at your own risk.