If you have IBS (Irritable Bowel Syndrome), a quick internet search will surface dozens of diets claiming to be the one and only answer to all of your digestive woes.
Not only do you have to sift through the search results to find any sliver of truth, you will also be faced with the option of combining or stacking multiple elimination diets.
Read on to learn more about elimination diet stacking and why this practice can be harmful to your health and your sanity!
What is an elimination diet?
An elimination diet is used to help people figure out what foods they may have an intolerance to. IBS veterans know all about changing their diet, but let's review the basics of elimination diets so we're all on the same page!
The first step in an elimination diet is to remove certain foods from the diet for a specific period of time. If the person's symptoms have improved, foods are then strategically added back in. If a particular food causes symptoms during this "reintroducing phase" of the elimination diet, then the person knows that the food does not work for them right now.
Elimination diets may be used for a variety of health conditions, but we are going to focus on using them for IBS.
Elimination diets for IBS
One of the first steps in managing IBS symptoms is making meaningful changes to what you are eating. This can often include an elimination diet.
The low FODMAP diet is an evidence-based elimination diet that helps people figure out what type of fermentable carbohydrates may be causing their symptoms. The Low FODMAP diet is meant to be done in three phases:
Elimination phase or restriction phase – High FODMAP foods are removed from the diet for 2-6 weeks

Reintroduction and rechallenge phase – High FODMAP foods are added back in systematically to find out which ones cause IBS symptoms

Modified FODMAP diet – Foods that cause symptoms are avoided for now but should still be periodically rechallenged. The goal here is to eat the broadest diet possible while still managing IBS symptoms in the long-term.
If you've ever tried the low FODMAP diet, you know that the elimination phase can be very restrictive. The last thing you need to be doing is stacking other elimination diets on top of it!
What is elimination diet stacking?
Elimination diet stacking is an unofficial term used to describe the practice of combining multiple elimination diets together. You may currently be doing this but don't even realize it.
Let's say you were diagnosed with IBS and your doctor told you to try the low FODMAP diet. Instead of seeking help from a registered dietitian, you pulled a list off the internet and stopped eating all of the foods from the "avoid" column. A few weeks go by, but your IBS symptoms have barely changed.
You then decide to continue the elimination phase for another month to see if that helps. But it doesn't. You hop back on the internet and find another elimination diet with its' own unique list of foods to avoid and you add these restrictions on top of your low FODMAP diet.
At this point, you would do anything to feel better! Does this sound like you? You're not alone! Elimination diet stacking is all too common, especially when you feel like you've tried everything for your IBS symptoms.
When to broaden your diet
The answer to your digestive issues is almost never more restriction. The stress of being on an extremely restrictive diet can actually trigger IBS symptoms.
Elimination diet stacking may also put your health at risk because you are likely undereating and cutting out key nutrients that your body needs to function properly. When someone has been severely restricting their diet for a while, easing up on the restrictions often improves their IBS symptoms. But in some cases, diet alone may not be enough to fully manage IBS symptoms.
"I'm still having IBS symptoms!"
Most people don't start out with an elimination diet stacking. It usually comes from desperation after the first elimination diet fails. Some people may even combine three or more diets together in an effort to get relief from their symptoms.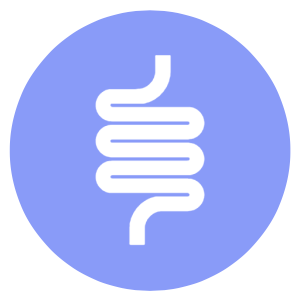 Are you ready to take control of your gut symptoms?
No thanks, my gut is perfect.
In an ideal world, you would see a registered dietitian as soon as you get your IBS diagnosis. But many people are left to DIY their diet. If you've tried diet changes on your own with no luck, a registered dietitian can help you create an IBS management plan that is unique to you.
Depending on your needs, your gastroenterologist or family doctor can also recommend other allied health professionals such as pelvic floor specialists or psychologists who specialize in digestive conditions. Your doctor can also recommend tests for other health conditions or prescribe helpful medications. Please remember that you can't force a dietary solution on a non-diet problem. IBS symptoms can't always be managed with diet alone.
Final thoughts on elimination diet stacking
Elimination diets are meant to be temporary and are not meant to be combined together. Unfortunately, many people miss this point and wrongly assume that "if one elimination diet is good, then two must be better."
If you have tried to make dietary changes on your own and are still having symptoms, working with a registered dietitian can help keep you from falling into the trap of elimination diet stacking!