Today I'm sharing Catherine's IBS story and opening up our platform to give you and other IBS sufferers a voice. We're here to share your experiences, break down the social stigma and create a safe space to discuss our IBS journeys. Lets stop suffering in silence and work together as a community. If you would like to share your story, send us an email.
Here's Catherine's IBS story:
"My symptoms began in my 30's with lots of gassiness.  During this time I blamed my excess gas on my 4 pregnancies and being a busy nursing mum.
In my early 40's, I developed some severe bowel pain and went to ER for the first time.  Soon after my husband suddenly died and I was left with the privilege of raising my 3 young sons (and one son who had already left home) alone. The stress and grief of our loss increased my IBS symptoms dramatically and I was finally diagnosed by a gastroenterologist doctor.  I had all the icky scopes and procedures during the diagnostic process and was on daily medication to control the pain.  Diet restrictions were at my discretion and no one mentioned lifestyle or dietary changes to help manage symptoms.
My IBS has come and gone over the years and I am now 74… however for the most part it has come with painful diarrhoea.  I continued to have regular scopes to investigate symptoms and developed chronic low-grade gastritis… even after seeing a wonderful caring doctor at the Mayo Clinic we had still not found treatments to ease my symptoms. My IBS continued to get worse.
I had heard of the FODMAP diet but I was afraid of more weight loss so I never brought it up with my doctor.
Recently, there was a new GI. doctor at our local clinic, who is now their "most popular" physician. She has an interest in the functional disorders and nutrition!   I made an appointment immediately but of course with her being the "most popular", it took a couple of months to get in. This IBS-interested physician was sympathetic, caring, time-giving (hour long appointments – like Mayo), and she had me do a couple of tests to finally rule out once and for all, celiac and another couple of problems. Next I saw the nutritionist for the first time.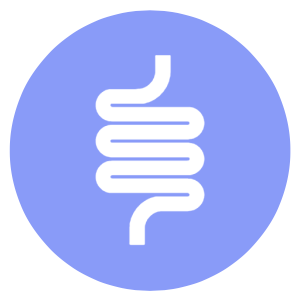 Are you ready to take control of your gut symptoms?
No thanks, my gut is perfect.
I started on the FODMAP diet nine months ago.  For me, with severe IBS, it has made life much better.  I am usually on the toilet once a day (instead of multiple times) unless I eat the wrong thing (onions, garlic, wheat and several others). If I eat my known triggers then I have big problems until I "clean it out" in about 48 hours.
My low FODMAP and IBS journey aren't over and I continue to work with my nutritionist and doctor to add back in high FODMAP foods.   My word to the long-time sufferers who try this diet and cannot successfully add back high FODMAP foods straight away is just to keep trying.  Do the best you can each day to keep symptoms at bay.
I also have to recognize there is an emotional psychological component to my IBS that I have to deal with.  But honestly, my symptoms are so much improved as long as I stay faithful to my adapted FODMAP food plan. Also, try to find a good doctor and nutritionist to encourage you on!"
---
Catherine is the first person to share her story on alittlebityummy.com and we hope many more will follow. Thanks for speaking out and sharing your IBS story Catherine!
Please note the photo used in this story is a stock image.