Festive season = COOKIES! It absolutely does! When we asked you what holiday recipes you were after our inbox exploded with low FODMAP holiday cookie requests. It turns out that it's just not the festive season without some ridiculously good cookies. We hear you! 
 Once you've finished drooling at the delicious cookies below, head to the kitchen, blast those Christmas carols and make a batch of low FODMAP holiday cookies to enjoy.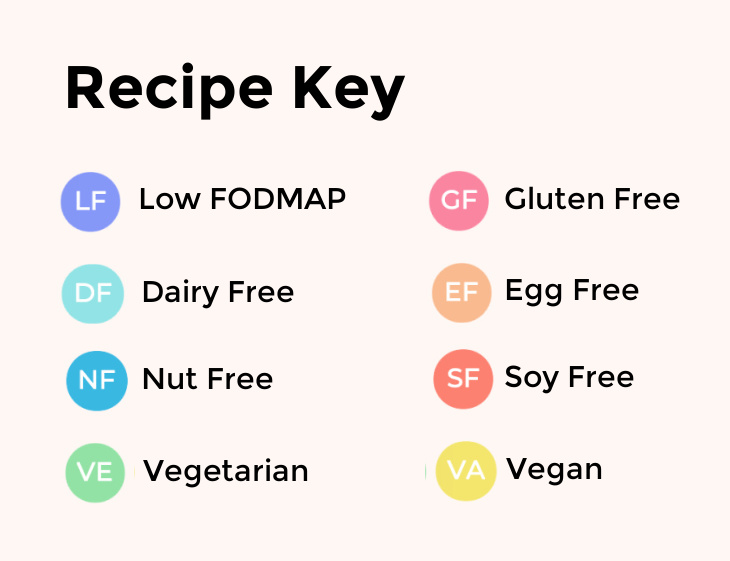 5 Low FODMAP Cookie Recipes We Love

Low FODMAP Chocolate Peppermint Thumbprint Cookies
These low FODMAP Chocolate Peppermint Thumbprint Cookies are like a Christmas party for your taste buds.
They are festive and fun and totally droolworthy. Think a brownie cookie filled with chocolate peppermint sauce and topped with crunchy candy cane crumbs (or your favourite sprinkles).

Low FODMAP Soft Ginger Cookies
These low FODMAP soft ginger cookies are perfect for the Christmas season and a great treat to leave out for Santa.

Low FODMAP Spiced Christmas Shortbread Cookies
It's time for the BEST holiday cookies! Say hello to our low FODMAP Spiced Christmas Shortbread Cookies.
They are filled with warm and fragrant spices, have crispy golden edges and melt in your mouth cookie crumbs. These little cookies are super fun to make with little ones who can help you cut them into adorable holiday shapes.

Low FODMAP Coconut Macaroons
Coconut macaroons make a tasty low FODMAP recipe and they are so easy to make! I love adding a little bit of lemon zest which brings out the vanilla and coconut flavours even more. 

Low FODMAP Chocolate Brownie Cookies
These dark chocolate brownie cookies go beyond being a little bit yummy and are downright decadent… These cookies were developed for chocolate lovers and are also completely low FODMAP so you can indulge in up to two cookies at a time.

Low FODMAP Dark Chocolate Crinkle Cookies
These snowy low FODMAP chocolate crinkle cookies will leave you feeling warm and cosy. They are rich and fudgy and totally decadent.
We haven't reinvented the wheel with this recipe… instead we've converted this holiday favourite into being low FODMAP, gluten free, and utterly delicious. PS you can also make this recipe dairy free.
This is one of our premium recipes which you can enjoy as a Recipe Club member.
Final Thoughts
It's time to get your bake on with these totally delicious low FODMAP holiday cookies. We'd also love to know what cookies you'd like to see in the future so leave us a comment below. Have a wonderful festive season!