Just starting your FODMAP journey? Then this article is for you! Hannah Hunter is an expert dietitian who has guided hundreds of people through the low FODMAP diet over the past six years. She has compiled some 5 tips to help you start your low FODMAP journey:
1. Get The Right Support
The low FODMAP diet is a complicated diet, especially when it is completely new to you. There is a lot of misinformation out there, so I can't stress the importance enough of seeing a FODMAP trained dietitian to guide you through the process (both the low FODMAP phase & the reintroduction phase).
Not sure how a dietitian can help? Check out this article on the benefits of seeing a dietitian. I realise that not everyone will be lucky enough to have easy access to a publically funded dietitian, but if you don't I would encourage you to consider seeing a private dietitian. Alternatively check out the FODMAP Made Easy programme, which gives you access to dietitian reviewed FODMAP resources and expert support that will guide you through the low FODMAP diet process.
2. Arm Yourself With The Best Resources
Your dietitian is likely to provide you with comprehensive food lists as well as product and recipe ideas. If you need more resources, there are some helpful tools available to make the diet a little bit easier.
You can find tasty recipes on A Little Bit Yummy. There are also several credible apps you can download. If you are looking for help to establish whether specific food items are low or high FODMAP, the Monash Low FODMAP App is the most useful and up to date. 
3. Take Time To Plan Ahead
Making any change to your diet requires planning. As a dietitian my top tip is to make sure that the timing is right for you. I always encourage people to avoid starting the diet immediately before busy periods, like going on holiday or right before Christmas.
Also have a think about what is going on in your personal life. If you are getting married, having other health issues, or starting a new job, you may want to postpone starting.
Once you are sure you are ready, it's time to start planning your meals. The first few weeks are often the hardest, as you are still getting used to what you can eat and what you should avoid.
A Little Bit Yummy's meal planning tools in the FODMAP Made Easy programme are the perfect resource. These take the stress out of meal planning and make the process easy and delicious.
4. Find Suitable Products
The UK market is lucky enough to have a useful tool called the FoodMaestro app, which is especially helpful when searching for products within the UK. It has assessed the ingredients of over 100,000 supermarket products in order to show you which ones are safe.
The FODMAP Friendly & Monash Low FODMAP apps also have range of low FODMAP products listed in their databases, so make sure you explore the apps.
5. Don't Worry About Occasional Mistakes
Although I recommend following the low FODMAP diet strictly for 2-6 weeks, I do not expect anyone to manage this 100%. It is a difficult diet to get to grips with and it is normal to accidentally consume some high FODMAP foods. This is more likely to happen in the first couple of weeks or when eating outside of your home.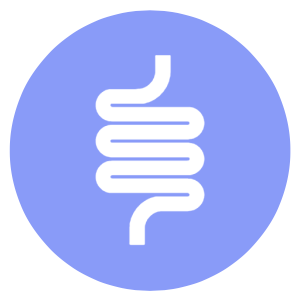 Are you ready to take control of your gut symptoms?
No thanks, my gut is perfect.
Most people achieve symptom control within 2 weeks of completely avoiding high FODMAP foods and serving sizes. The main reason I advise trying the diet for a minimum of 4 weeks is to give you an initial adjustment period.
If you do have a high FODMAP slip-up, just get back on track as soon as possible and don't give yourself a hard time. Your symptoms should settle within a few days of eating the high FODMAP food. As long as this is not a daily occurrence, then this mistake will not have a big impact on the length of the low FODMAP phase.
Final Thoughts
Good planning and preparation are key to helping you successfully gain good symptom control during the low FODMAP phase. However, it's important to remember that the low FODMAP diet does not work for everyone. If you are still symptomatic after six weeks, seek support from your dietitian or doctor. They can assess why the diet might not be working or discuss other factors that may be causing your symptoms.