Are you looking for a selection of low FODMAP snacks to have on hand for when hunger strikes? If so, you've come to the right place! In this blog article, we'll give ten of the best low FODMAP snacks that you can keep in your handbag. From popcorn and homemade trail mix to muesli bars and cookies there's something for everyone. Keep reading to find out which snacks are the best for when you're out and about.
10 Low FODMAP Snacks For Your Handbag
1. Popcorn 
Popcorn makes a fantastic low FODMAP snack. It's whole grain, high in fibre and very low in FODMAPs. This budget-friendly option is also easy to make at home and keeps well in an airtight container.  When it comes to flavours your options are endless:
Caramelised popcorn made with brown sugar + maple syrup + oil + sea salt

Coconut chocolate popcorn with melted dark chocolate + desiccated coconut

Savoury popcorn with chives + cheese (or nutritional yeast if you are vegan)

Popcorn popped in butter with a sprinkle of salt

Plain popcorn – super simple but still a good option
There are also plenty of low FODMAP pre-made popcorn options on the market. Just avoid products that contain fructose, high fructose corn syrup, honey, lactose, onion powder or garlic powder.
2. Homemade trail mix
Homemade trail mix can be made in just a couple of minutes. We recommend making it in bulk as it will last for weeks in an airtight container.
Here is a low FODMAP mix that we love (makes one serving): 1 tbsp dried cranberries, 1 tbsp dark chocolate chips, ¾  tbsp dried shredded coconut, 1 tbsp toasted pumpkin seeds, 1-2 tbsp of chopped pecans or walnuts or macadamias or almonds.
3. Fruit
Fruit is a convenient and highly portable option. Ideally, you want to choose a fruit that doesn't bruise easily so here are your low FODMAP options: 1 mandarin, 1 orange, 5 strawberries, handful of blueberries, ¾  cup of chopped cantaloupe/rockmelon, 6 grapes, 2 small kiwifruit, 1 cup chopped pineapple. Check out the Monash University FODMAP Diet App for more serving size information. If you want to combine two different fruits in your snack, use a half serving of each fruit, for example, 3 grapes and 1 small kiwifruit.
4. Dark chocolate
Dark chocolate is the perfect handbag snack and a great pick-me-up option when you need something sweet. You can enjoy this in 30g (1oz) servings. If you prefer milk chocolate or white chocolate then these are Low FODMAP in 20g (0.7oz) servings which is often the size of a small fun-sized bar.
5. Muesli/Granola Bar
Muesli bars or granola bars are by far the most popular grab-and-go snack options. However, lots of muesli/granola bars are very high in FODMAPs. If possible, you want to choose a low FODMAP certified brand or make your own low FODMAP option at home.
These brands have certified low FODMAP options – just check the labels carefully and look for the blue Monash low FODMAP logo or green FODMAP Friendly logo: FODY Foods, Carmen's, BelliWelli, Fodbods, Rachel Paul's and GoMacro.
You can also make your own at home:
6. Rice Cakes
Rice cakes are another portable snack you can enjoy while on the low FODMAP diet. You can smother these in peanut butter, strawberry jam, Vegemite, cheese, or homemade hummus – the options are endless. 
7. Jerky
When we asked for on-the-go snack ideas on social media this option was popular with the guys. Jerky that hasn't been seasoned with onion and garlic powder is a high-protein option that can be suitable for the Low FODMAP Diet. This snack option does require you to read the nutrition labels so do your research before you buy.
Article continues underneath.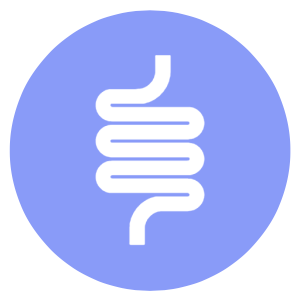 Are you ready to take control of your gut symptoms?
No thanks, my gut is perfect.
 8. Homemade cookies 
If you love tasty sweet treats then packing some homemade cookies in your bag is a must! It is super easy to make Low FODMAP cookies at home – you can even make them in bulk and keep them in the freezer. Here are some of our favourites:
9. Veggie sticks and dip 
If you are just popping out for a couple of hours then veggie sticks with low FODMAP dip make a delicious healthy snack option. Homemade dips we love include homemade hummus (yes, this is Low FODMAP), 5 minute beetroot dip, ranch dressing, and pumpkin dip. If your outing is going to be longer than a couple of hours then pack the dip and vegetables with an icepack in a lunchbox to keep them cool.
10. Homemade muffin 
Make your muffins in bulk and pop them in the freezer so you have something yummy to grab as you head out the door. Here are a few of our favourite options:
Final Thoughts
We hope this list of ten low FODMAP snacks has given you some ideas for the perfect on-the-go snack. Whether you're looking for something savoury or sweet, there's something for everyone. Just remember to check ingredient labels for sneaky high FODMAP ingredients and watch your serving size when enjoying low FODMAP fruit. Happy snacking!