Erythritol & the Low FODMAP Diet
Erythritol is a polyol however according to Monash University it might not be a FODMAP issue. This sugar alcohol is generally well absorbed in our small intestines, which means it might be less likely to trigger gastrointestinal symptoms (9). However, some research shows that erythritol can increase fructose malabsorption, which is an important consideration when challenging excess fructose (1).
What is Erythritol?
Erythritol is a four-carbon sugar alcohol that is well absorbed in our small intestines when compared to the high FODMAP sugar alcohols (sorbitol, mannitol, xylitol, maltitol or isomalt) (1). Research indicates that only 10% of the erythritol ingested makes it to our large intestine, and gut bacteria do not rapidly ferment erythritol in our large intestines (1 3). In theory, erythritol should not increase irritable bowel syndrome symptoms (IBS) and this is why erythritol is not considered a high FODMAP ingredient at this stage.
So Why might Erythritol be a Problem When Challenging Fructose?
Some research suggests that erythritol can increase the malabsorption of fructose, which can then cause IBS symptoms (1 4). When erythritol is consumed with fructose it reduces the absorption of fructose in the small intestine, the fructose then travels to the large intestines where it is rapidly fermented by gut bacteria and can cause IBS symptoms (1 5). This means that erythritol by itself might not be a FODMAP issue but it could have a high FODMAP effect when combined with other high fructose foods.
Where is Erythritol Found?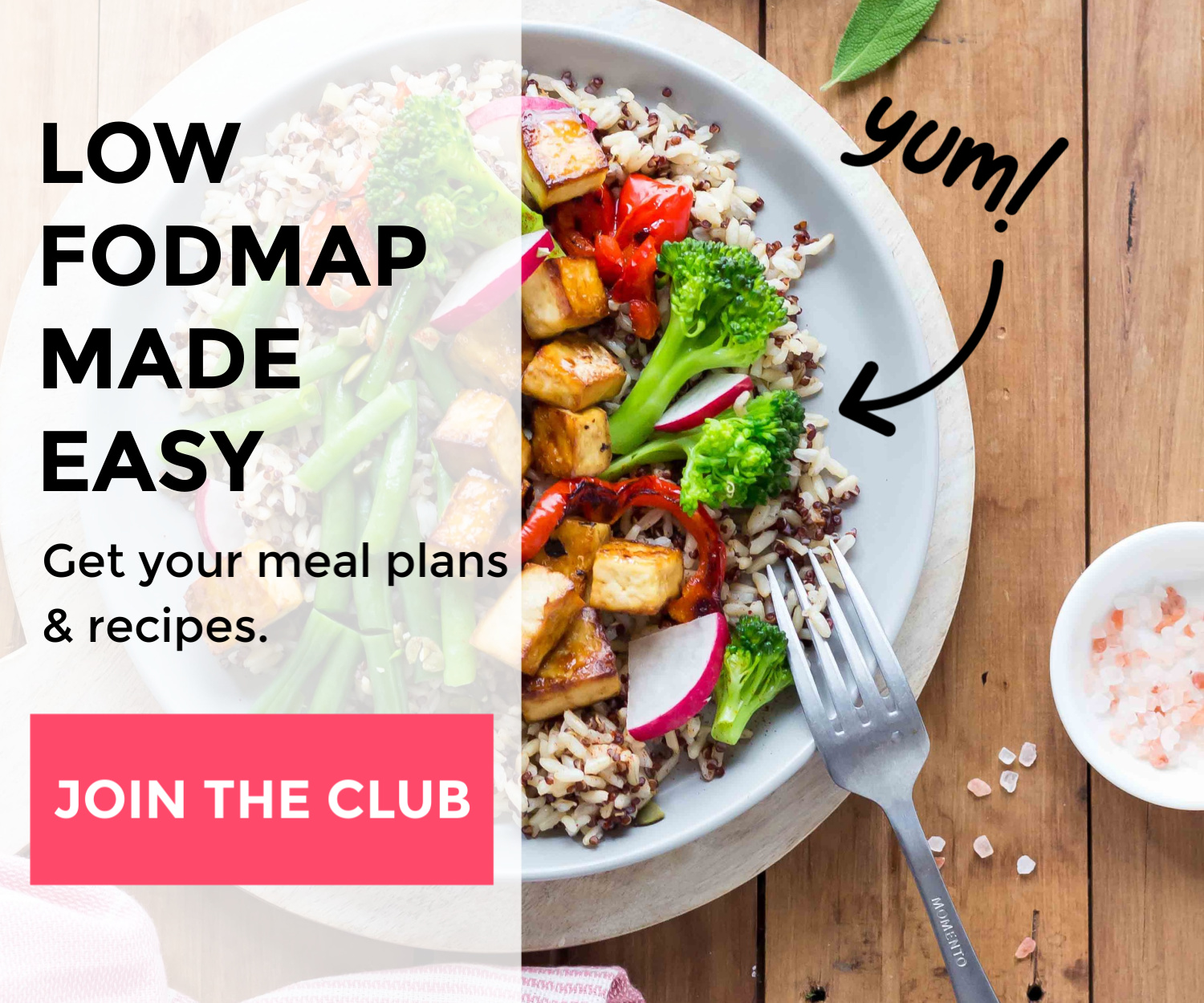 Erythritol is found naturally in some fruits, mushrooms, and fermented foods like sherry, wine, and soy sauce (1 8). On the low FODMAP diet some wines, soy sauce, and certain fruits are considered safe and do not need to be removed from the diet. Erythritol can also be semi-artificially produced by the fermentation of glucose, derived from wheat or cornstarch, by using non-pathogenic yeasts (8). This type of erythritol is used as an artificial sweetener in chewing gum, confectionery, jams, coffee syrups, beverages, and sugar substitutes (it is often added to stevia sugar substitutes like Natvia and Truvia) (1 6 7 8).
Final Thoughts
The good news is erythritol is less likely to trigger gastrointestinal symptoms compared to other high FODMAP polyols. When you move in the challenge phase you may want to restrict erythritol consumption during your fructose challenge to make sure it doesn't cloud results.