Irritable Bowel Syndrome Trigger Foods
Identifying Irritable Bowel Syndrome trigger foods is an important step in learning to manage your symptoms. The low FODMAP diet has been scientifically proven to significantly reduce IBS symptoms in up to 76% of IBS sufferers (1). Therefore, the low FODMAP diet is often the first elimination diet doctors, dietitians, and gastroenterologists will put you on in order to identify trigger foods. However, some low FODMAP foods may contain other common IBS triggers that need to be considered to gain good symptom control. These other common IBS triggers include fatty or fried food, caffeine, alcohol, carbonated drinks, insoluble fibre, resistant starches, spicy foods, or even other food intolerances (2 3). If you are having ongoing symptoms you may like to explore these with your dietitian, and determine if it is beneficial to remove them from your diet along with the high FODMAP foods to identify if they are additional triggers.
High FODMAP Foods
The low FODMAP diet removes a large group of dietary sugars (short chain carbohydrates). These sugars can be poorly absorbed in the small intestine, draw fluid into the bowel, and are fermented in the large intestine by bacteria which produces gas (hydrogen and methane) and contributes to other IBS symptoms (2 4). FODMAP is an acronym that stands for:
Fermentable
The process through which gut bacteria degrade undigested carbohydrate to produce gases (hydrogen, methane and carbon dioxide) (5 6).
Oligo-saccharides
Fructo-oligosaccharides (FOS) found in; wheat, rye, onions and garlic, as well as many other fruit and vegetables.
Galacto-oligosaccharides (GOS) found in; legumes/pulses (5 6)
Disaccharides
Lactose found in; milk, soft cheese, yoghurts (5).
Mono-saccharides
Fructose (in excess of glucose) found in honey, apples, high fructose corn syrups and other foods (Source: 5).
(And) Polyols
Sugar polyols (eg. sorbitol, mannitol,  xylitol, maltitol) found in some fruit and vegetables and used as artificial sweeteners (5 6)
For a full list of high FODMAP foods we recommend you get the Monash University Low FODMAP smartphone app.
The low FODMAP diet is a specialised area of nutrition, which means, if possible, it is important for you to seek help from a FODMAP trained dietitian (4 6). The dietitian will ensure that your diet remains balanced and nutritionally adequate, as well as help you test and reintroduce FODMAP foods after a trial period. If for some reason you cannot seek help from a FODMAP trained dietitian, speak to your doctor before starting the diet.
Other Dietary Triggers
High Fat or Fried Foods
Fried and fatty foods are difficult to digest and can contribute towards diarrhoea, constipation, bloating and gas (3 7). When you consume fatty or fried foods it can affect gut motility and stimulate contractions in the digestive tract (8). This means it can slow down the emptying of the stomach and worsen constipation, or it can speed up the movement of undigested food through your intestines and cause diarrhoea (8).
Therefore, reducing the consumption of chips, sausages, fast foods, high fat meats, pies, cheese, creamy sauces, cakes, crisps, biscuits, chocolate, mayonnaise, and full fat dairy products (ice cream, yoghurt, full fat milk) may be beneficial (7).
Try to eat lean cuts meat like skinless chicken, lamb loin chops, or fish, as well as cooking meals by grilling, steaming, poaching or dry roasting to reduce added fat (7). Reducing saturated fat is also recommended for heart health.
Alcohol
Alcohol is a gut irritant and can make IBS symptoms worse (3 8). Alcohol can cause your stomach to produce more acid than usual, which can cause gastritis, stomach pain, vomiting, and diarrhoea (9). Limiting your alcohol consumption is beneficial for overall health and wellbeing.
If you do decide you want to have an alcoholic beverage make sure you have no more than two standards units in one day (3 7). Have your alcoholic beverage with food and have at least two alcohol free days per week.
Number of Standard Units in Alcoholic Beverages
| | |
| --- | --- |
| 330ml bottle of beer (5% alcohol) | 1.3 units |
| 175ml glass of wine (12 to 13% alcohol) | 2 units |
| 25ml measure of spirits (40% alcohol) | 1 unit |
(Sourced from Alcohol NZ, 2015; Great Western Hospitals: NHS, 2012)
Caffeine
Caffeine can worsen IBS symptoms because it stimulates the gastrointestinal tract motility, which means food is moved through your digestive system quicker and can cause diarrhoea (8). The National Institute of Health and Care Excellence (NICE) IBS management guidelines recommend reducing caffeinated drinks to 3 cups per day (3). Remember that caffeine isn't just found in coffee, it is also found in tea, cola, chocolate, and energy drinks (3 8). Bear in mind that switching to decaf coffee may not be enough as it still contains low levels of caffeine (8).
Carbonated Drinks
NICE guidelines also recommend reducing your consumption of carbonated drinks (3). This might be because carbonated drinks often contain other trigger food ingredients like caffeine, high fructose corn syrup, or sugar alcohols, which can cause IBS symptoms. According to accredited practising dietitian, Joanna Baker, the bubbles in the carbonated drinks can also cause issues, as this gas often ends up in the gut contributing to bloating. So if you decide to have a carbonated drink choose a flavour with low FODMAP ingredients and limit your serving size.
Insoluble Fibre
Insoluble fibre is found in the skins of vegetables and fruit, nuts and seeds, brown rice and the bran portion of whole grains (3). Insoluble fibre acts as a 'bulking agent' for our stools, which when combined with soluble fibre, helps keep us regular (11 12). However, research indicates that many IBS patients do not tolerate insoluble fibre (like bran), and that increasing the insoluble fibre in their diets could worsen IBS symptoms (13 14 15). This means that if you need to increase fibre in your diet it is better to try to eat foods that are high in soluble fibre. Find out more by checking out our article on soluble and insoluble fibre.
Resistant Starches
Resistant starch is starch "that resists digestion in the small intestine and reaches the colon intact" (3). This type of starch behaves like a type of functional fibre (soluble fibre) that acts like a prebiotic and provides food for our gut bacteria (16). This means once the resistant starch reaches the large intestine it will be fermented by the gut bacteria which could contribute towards IBS symptoms.
Resistant starch is formed when starch containing foods are cooked and cooled, like legumes, cereals (oats), potatoes, bread, rice or pasta (7 17). This means some processed or re-cooked foods could aggravate IBS symptoms (3 7). It is the resistant starch (amylopectin) and soluble fibre in rice and oatmeal that give them their sticky texture (11 16). It is important to note that oats and rice are generally well tolerated unless they are reheated.
Resistant starch can also be found in some fruit and vegetables like green bananas and uncooked potato (17).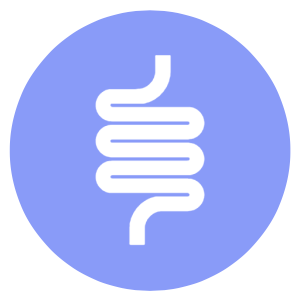 Are you ready to take control of your gut symptoms?
No thanks, my gut is perfect.
 Spicy Foods
Spicy foods can also trigger IBS symptoms in some people (2 18). Chilli and capsicums (peppers) contain capsaicin, which can cause heat or burning sensations. Other spices are high in the natural chemical salicylates (19). Theses salicylates can also trigger gastrointestinal symptoms in some individuals (19). It is also important to note that spicy foods often contain onion and garlic, which are high FODMAP foods that can also contribute towards IBS symptoms.
Non FODMAP Food Intolerances
If you are not experiencing good symptom relief on the low FODMAP diet, then other food intolerances should be explored with the help of a dietitian. Many low FODMAP foods are high in naturally occurring food chemicals like salicylates, amines, glutamates (Swain, Soutter & Loblay, 2011). These food chemical sensitivities can cause hives, headaches, stomach and/or bowel problems (Swain, Soutter & Loblay, 2011). Soy and milk protein intolerances are also worth exploring.
Final Thoughts
Identifying trigger foods is a complicated process and it is important that you do it in a controlled way so you can retest each food and get a clear reaction. The best way to do this is with the guidance of a trained dietitian who has specialised in FODMAPs and IBS dietary management. Good luck and we hope you find some answers soon. For regular low FODMAP articles and recipes follow us on Facebook.
Image Credit: Shaiith/Shutterstock.com