Identifying which products contain high fructose corn syrup (HFCS) can be a challenge on the low FODMAP diet, as HFCS can be labelled under multiple names. This article will explain what HFCS can be called, and why it is a problem on the low FODMAP diet.
What is high fructose corn syrup?
High fructose corn syrups are an issue on the low FODMAP diet because they can contain excess fructose. To make HFCS, enzymes are used to convert the glucose in the corn syrup into fructose (1). Then manufacturers add dextrose corn syrup to the mixture, to create high fructose corn syrups that contain between 42% to 95% fructose (1).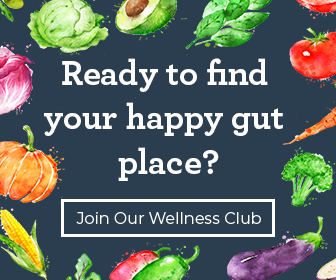 The term 'high fructose corn syrup' (HFCS) describes several varieties of high fructose corn syrup (HFCS-42, HFCS-55, HFCS-95) (1 2). HFCS that contains only 42% fructose could be FODMAP friendly, as it would contain more glucose than fructose. However, the type of HFCS being used is not noted in food labels, which means you will need to avoid all products containing HFCS.
What foods contain HFCS?
HFCS is used in anything from drinks and confectionary to dairy products, baked goods, jams, cereals, canned fruits, soups, breads, and many other products (3 4). This means it is important to check all processed food labels for HFCS.
Can HFCS be called anything else?
In the USA high fructose corn syrup is commonly referred to as HFCS. However, different countries call high fructose corn syrup different names.
In the UK and Europe,  fructose-glucose syrup is the label used for corn syrups that contains more than 50% fructose (3 5). These syrups are the same as HFCS and contain excess fructose, which means they are high FODMAP.
Isoglucose is a term used to describe any glucose and fructose containing syrup that contains more than 10% fructose (3). Because we don't know how much fructose is in the syrups labelled as isoglucose, they need to be avoided.
Glucose-fructose syrup is a term used to describe different types of corn syrup depending on the country. In the UK and Europe, glucose-fructose syrup is used to describe corn syrups that contain between 5% and 50% fructose (3 5). If the glucose consists of 50% or more of the syrup content, then it would be FODMAP friendly. In Canada HFCS is called glucose-fructose or glucose-fructose syrup and must be avoided (2 7). If you are in Canada it is advisable to avoid products containing glucose-fructose.
The terms 'isolated fructose', 'fructose' and 'fructose syrup' can be used to describe high fructose corn syrup that contains 90% fructose (HFCS-90). This is a high FODMAP ingredient and needs to be avoided.
Is Corn Syrup the same as High Fructose Corn Syrup?
Corn syrup is not the same as HFCS. Corn syrup is FODMAP friendly because it consists of mainly glucose and is often called glucose syrup or dextrose (8 9).
Final Thoughts
Watch out for HFCS, fructose-glucose syrup, isoglucose, isolated fructose, fructose, fructose syrup, and glucose-fructose syrup (especially if you are in Canada), as these ingredients can contain excess levels of fructose. Also remember that corn syrup is different to high fructose corn syrup, and is FODMAP friendly! For more helpful articles and low FODMAP tips, you can follow me on Facebook or sign up to my newsletter.