Being a self-confessed chocolate addict, Easter is an especially exciting time for me! I get to hang out with all my chocolate friends aka Easter Eggs… However, sometimes the wrong Easter egg can send me dashing to the loo! 
Not all Easter treats are created equal and high FODMAP ingredients tend to lurk everywhere. BUT the good news is you don't have to miss out this Easter! I've got your back.
Are you ready to join me as we do a Low FODMAP Easter Chocolate Round Up?!
Quick tips for choosing your low FODMAP chocolate
Dark chocolate is your friend. Suggested serving size is 30g (I'm not kidding! More than that and the sugar/fat combo might lead to a tummy ache).
If you want to splash out and have some milk chocolate or white chocolate then remember these contains more lactose. Reduce your serve to 20g.
Watch out for high FODMAP sweeteners like honey, agave syrup, high fructose corn syrup, fructose, lactose, mannitol, xylitol, sorbitol, maltitol, and isomalt.
Avoid eating chocolate if it contains large amounts of high FODMAP dried fruit or nuts, as these can overload your FODMAP intake.
When your chocolate contains dairy-based ingredients like milk solids, milk fat, milk etc, you may want to test your tolerance to a 15g serve and maybe pop a lactase tablet if you want to have a bigger serve.  
Have been a brave soul and already passed your lactose challenge? Good on you if you have!  You don't need to worry about the dairy content of your chocolate goodies… just keep an eye out for sneaky high FODMAP sweeteners, nuts, and dried fruit.
Ingredient reading takes effort! So if you can't be bothered looking for your own low FODMAP chocolate then that's okay! We've done the leg work for you and put together a round up to help you find some low FODMAP Easter chocolate near you.
New Zealand Low FODMAP Easter Chocolate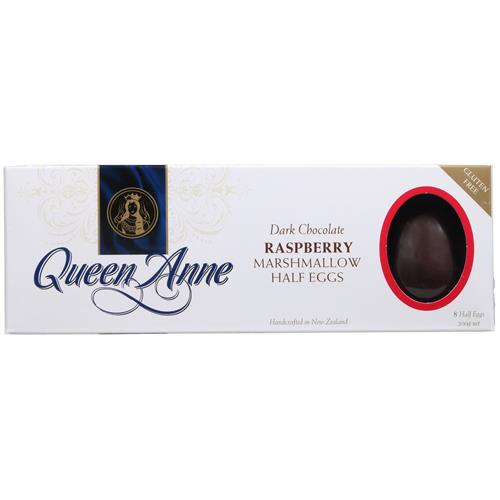 Queen Anne Dark Chocolate Marshmallow Easter Eggs
We're in LOVE with the Queen Anne Dark Chocolate Easter Egg range! Fluffy marshmallow centers with crunchy dark chocolate shells… and all in low FODMAP Flavours!
Your low FODMAP options include:
Dark Chocolate Marshmallow Eggs
Dark Chocolate Coffee Latte Marshmallow Eggs
Dark Chocolate Mint Marshmellow Eggs
Dark Chocolate Pineapple Marshmallow Eggs
Dark Chocolate Raspberry Marshmallow Eggs
Where we've seen these products: New World
Online Store: https://www.queenanne.co.nz/shop
Dark Chocolate Marshmallow Eggs Ingredients
Marshmallow (64%) [sugar, glucose, water, gelatine, natural flavour, natural colour] Dark Chocolate (36%) [sugar, cocoa butter, cocoa mass, emulsifier (soy lecithin 476) vanillin] Dark Chocolate contains Cocoa Solids 47%.
Ingredient Note – only the marshmallow flavour changes between egg flavours.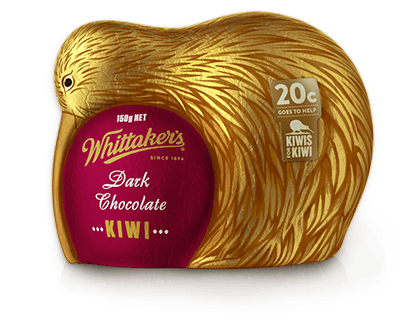 Whittakers 50% Dark Kiwi
Whittakers have hatched their first ever Easter Egg! This cute dark chocolate Kiwi Egg is made from low FODMAP ingredients so you can enjoy it this Easter!
Where we've seen this product: Countdown & New World
Brand website: https://www.whittakers.co.nz/
Whittakers 50% Dark Kiwi Ingredients
Cocoa solids 50% (cocoa mass & cocoa butter), sugar, emulsifer (soy lecithin), vanilla flavour.
Australia Low FODMAP Easter Chocolate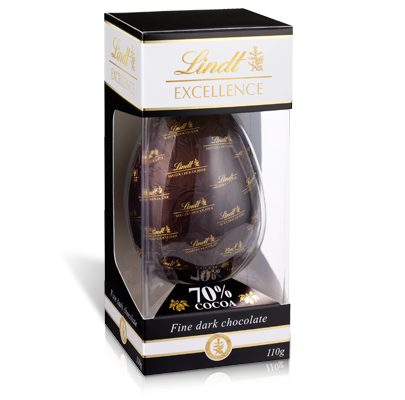 Lindt Excellence 70% Fine Dark Chocolate Egging Gift
Made from the finest dark chocolate, this Easter egg makes the perfect low FODMAP option this Easter!
Where we've seen this product: Woolworths, Coles
Brand website: https://www.lindt.com.au/shop/excellence-70-cocoa-gifting-egg-110g
Ingredients
Cocoa mass, sugar, cocoa butter, vanilla. Dark Chocolate contains: cocoa solids 70% min.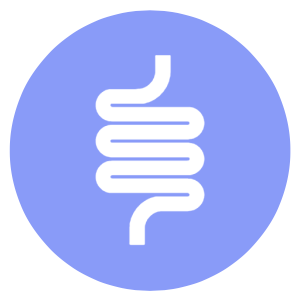 Are you ready to take control of your gut symptoms?
No thanks, my gut is perfect.